Blumont Global Development (BGD) implements programs in Syria, Iraq, Jordan, Afghanistan and Colombia—ranging from relief and early recovery to development—that are tailored to the operational contexts of our target areas and are informed by local perspectives. We focus on food security and livelihood development; women and youth empowerment; countering violent extremism; health; and good governance; and work with marginalized groups, minorities within host communities as well as internally displaced persons and refugees.
---
How We Operate
We are committed to transforming lives through flexibility and innovation as we work in complex, conflict afflicted environments. By exploring new technologies, business models and partnerships, we craft impactful programs that provide relief and build resilience. We leverage best-in-class expertise to identify problems and design and manage practical solutions. Our core values of integrity and stewardship ensure that we deliver results on time, on scope and on budget.
Clients
USAID/OFDA
USAID/FFP
USAID/Afghanistan
US Department of State/BPRM/DRL/INL
US Department of Agriculture
Approach
Our key operating principles include excellence in project design, efficient and measureable project management and the effective use of innovative technology.
---
Program Examples: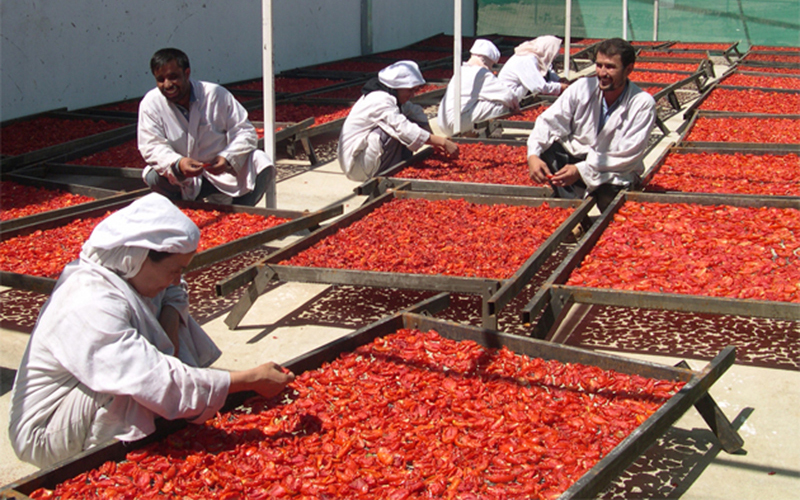 STRENGTHENING ALTERNATIVE LIVELIHOODS – The Kandahar Food Zone (KFZ) program identified and addressed the drivers of poppy cultivation in seven target districts of Kandahar Province (Arghistan, Maiwand, Panjwayi, Takhta Pul, Shawali Kot, Zharai, and Kandahar City). Key achievements of the program include the generation of 1,500 full-time equivalent jobs, training of 5,660 farmers on improved agricultural production, and the rehabilitation of 425 km of 34 irrigation canals that irrigate more than 38,000 hectares benefitting 35,000 households. | USAID/Afghanistan
---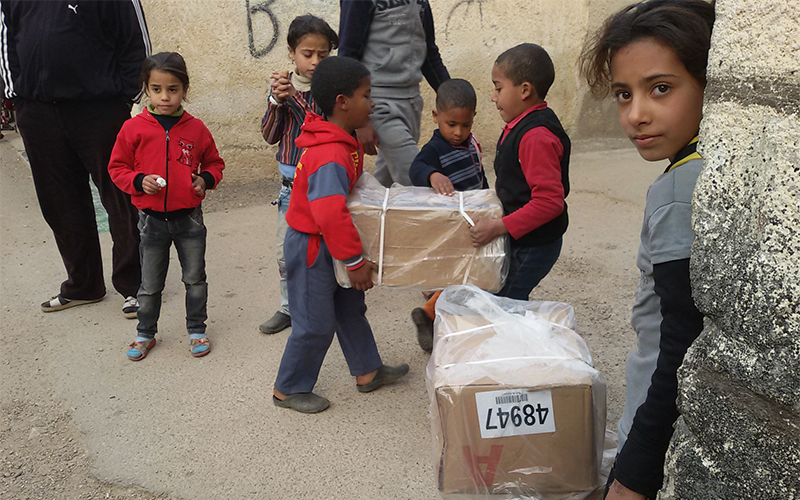 WATER, SANITATION & HYGIENE – Under the Supporting Integrated Humanitarian Assistance Program (SIHAP) and Syria Iraq Regional Assistance (SIRA), BGD improves access to water, sanitation and hygiene services and provides non-food items (NFIs) to vulnerable populations. BGD has repaired school hygiene facilities and sewer systems and wells. | USAID/OFDA
---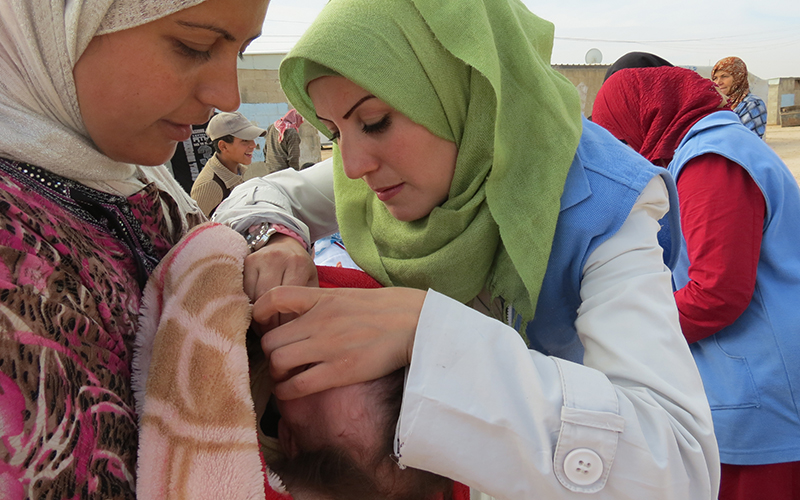 HEALTH SERVICES – Health Support to Iraqi and Syrian Refugees 2 (HSISR 2) facilitates improved access to health services and health education for thousands of vulnerable Syrian and Iraqi refugees and host community members living in non-camp settings in the Governorates with the highest refugee concentrations in Jordan. HSISR also provided capacity-building support to Ministry of Health health centers that collectively provide support to more than 1.9 million refugees and Jordanians. | DOS/BPRM
---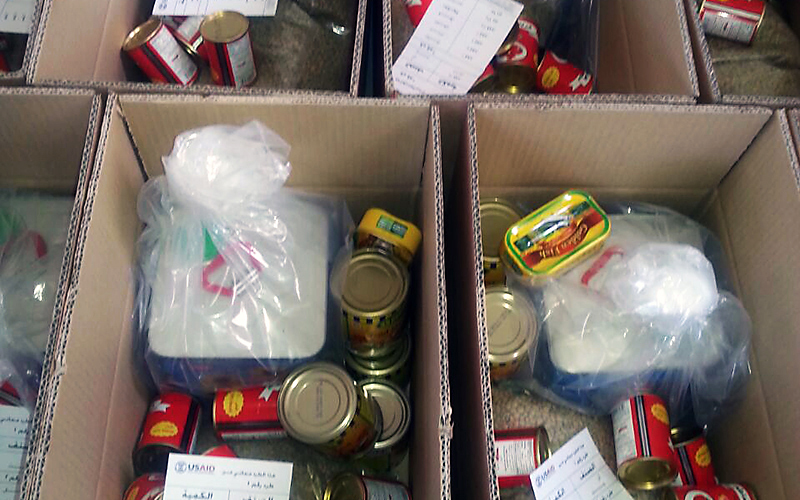 FOOD SECURITY – The Syria Emergency Food Security Program (SEFSP), operated out of our regional office in Jordan, delivered food parcels and ready-to-eat rations (RTEs) to villages in southern Syria. In total, the program delivered 940,990 food parcels and 29,200 RTEs to 904,106 unique beneficiaries. In Northern Syria, with operations out of Iraq, SEFSP I provided more than 42,800 metric tons of regionally procured, fortified flour and yeast to bakeries to increase bread production and stabilize prices, which then provided bread and immediate response rations (IRRs) to displaced persons. The program has also delivered ready-to-eat IRRs to recently displaced populations seeking refuge in improvised shelters that lack cooking facilities and access to other food assistance. SEFSP II continues these objectives, as well as expands on the Homestead Vegetable Gardens project to promote self-sustainability by helping beneficiaries grow their own vegetables. | USAID/FFP
---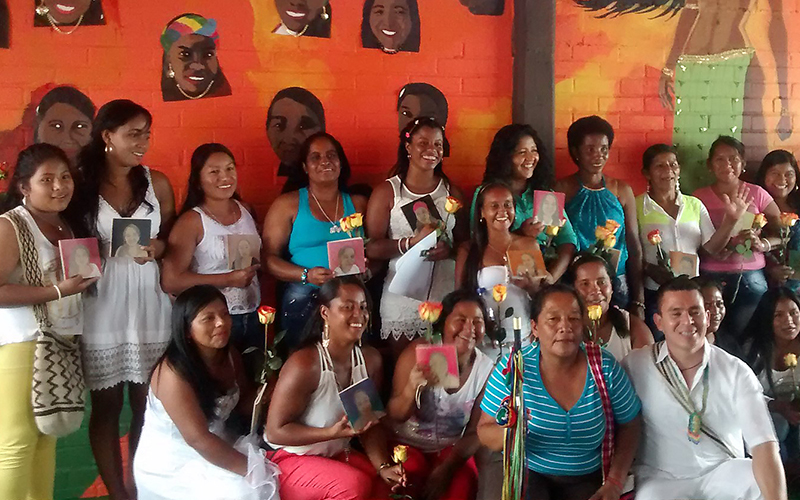 PSYCHOSOCIAL SUPPORT – Since 2008, Closing Emergency Assistance Gaps to Aid Displaced Populations in Colombia (Closing Gaps) has assisted more than 109,000 victims of displacement during the critical period while they awaited approval of their displaced status and has strengthened the assistance capacity of the national government, local governments and the Public Ministry for their effective participation. The program has also and promoted emotional recovery and community rehabilitation after armed conflict using community-based psychosocial methodologies.  | DOS/BPRM