Blumont provides an enhanced development capability that delivers locally-based solutions using advanced technology, tools and information resources to implement highly effective programs in engineering, logistics, capacity building and social service management. Our work builds on two decades of success in 40 countries, and includes extensive experience in conflict zones, disaster areas and other challenging environments. We leverage this expertise with integrated applied learning practices to produce high-impact results.
---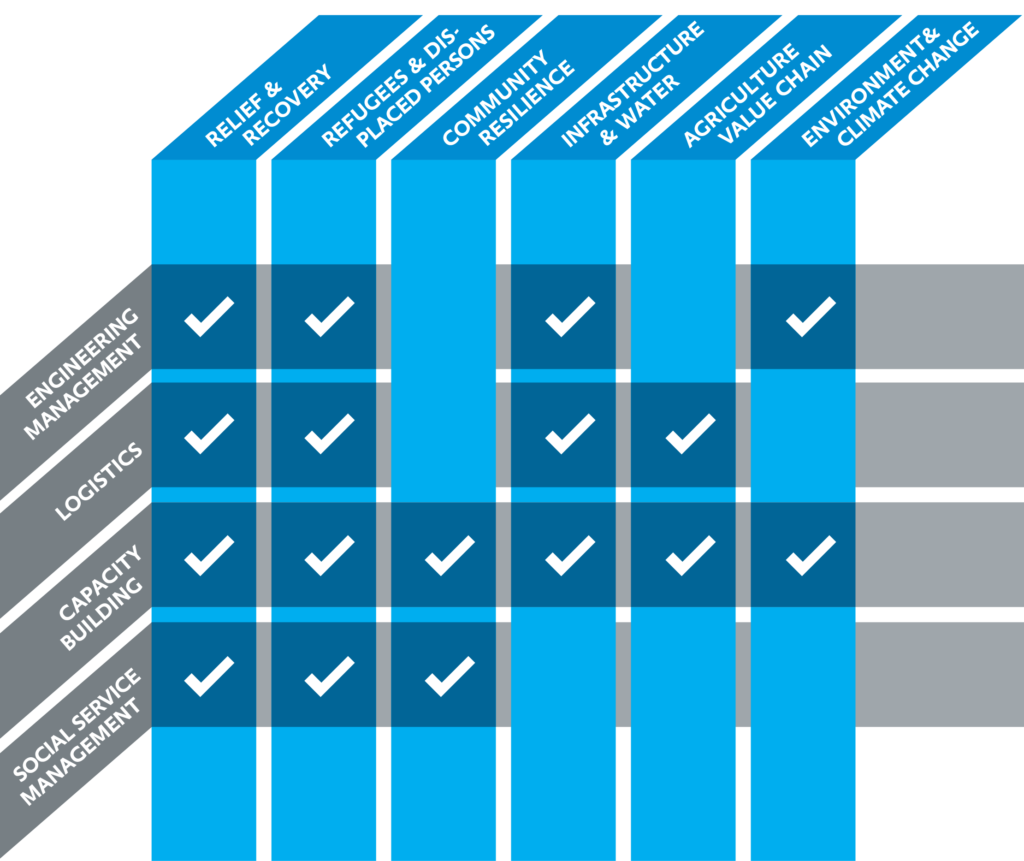 Blumont capabilities align with current global development needs. Our programs have improved and expanded critical capacities in dozens of countries, and include irrigation in Afghanistan, schools in Pakistan, roads in Gaza, essential services in Syria, radio stations in Nigeria and climate response in Mali. Our work extends deeply into beneficiary communities and includes health and education services for Syrian refugees, capacity building for civil society in West Africa, and psychosocial services for victims of conflict in Colombia.
---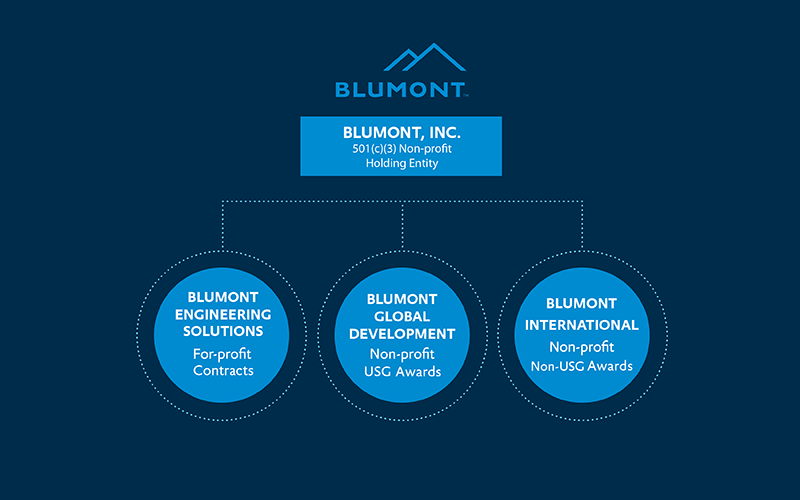 Blumont, Inc. is a nonprofit holding company that provides governance and oversight to three subsidiaries: two non-profits and one for-profit. Each subsidiary provides specialized services to a diverse client base:
Blumont Engineering Solutions builds long-term community resilience through programs related to disaster-risk reduction, agriculture and food security, water and sanitation capacity, community-based infrastructure improvements and climate-change mitigation. (World Bank, USAID, etc.)    Learn More →
Blumont International delivers shelter, food and non-food humanitarian aid and small-scale infrastructure to internally displaced persons, refugees and communities impacted by natural disasters and political crises. (UN, DFID)   Learn More →
Blumont Global Development empowers communities to recover and stabilize by providing relief and humanitarian assistance, as well as transitional services such as conflict mitigation and prevention, psychosocial engagement and livelihood development. (USAID, DOS)   Learn More →
---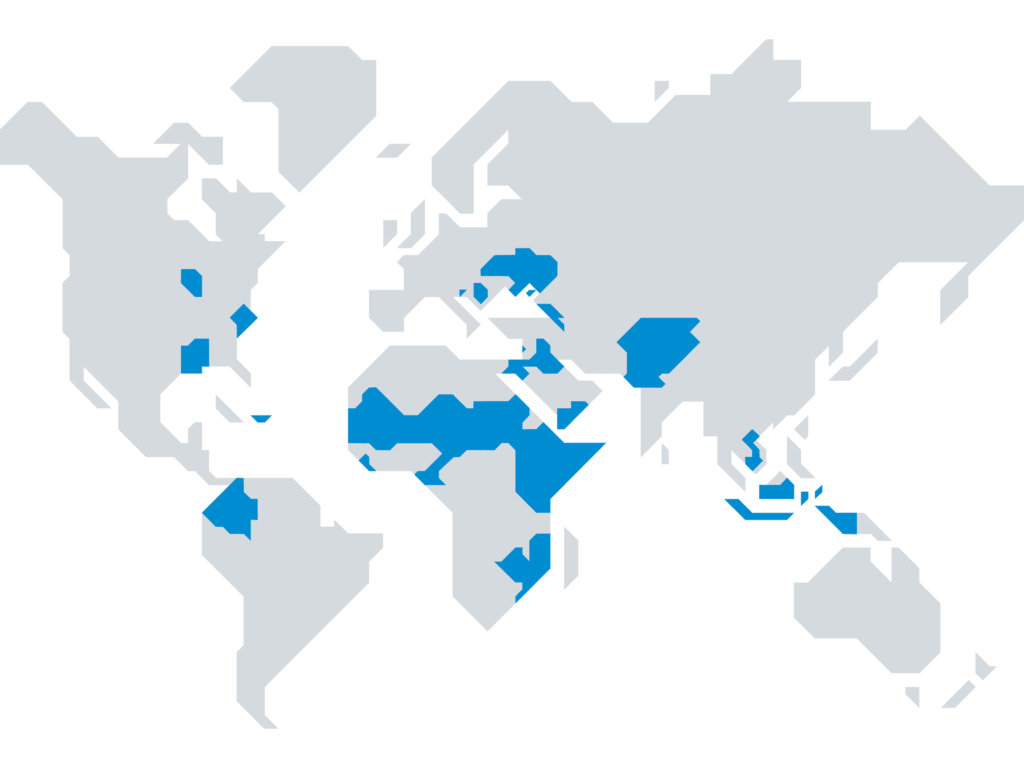 Blumont is advancing development where and when it matters most. We design, implement, and monitor our programs in close and constant collaboration with beneficiary communities. In fact, 90% of our employees are hired locally. This exceptional field orientation is supported with a continuous training regimen and leading-edge, cloud-based platforms for talent management and enterprise resource planning.