The USAID-funded Sindh Community Mobilization Program (CMP) engaged with the pharmaceutical company Pfizer Inc., as part of its effort to mobilize resources for Sindh Basic Education Program (SBEP) schools.
Last year the partnership resulted in a donation of 1.5 million rupees (approximately $13,675 USD) which enabled CMP to provide first aid medical supplies and establish health rooms in 14 SBEP schools. In addition to the cash contribution, CMP also received an in-kind grant of health room supplies and equipment from Pfizer Pakistan. These health rooms will help provide first aid services to students in each SBEP school in the case of an emergency.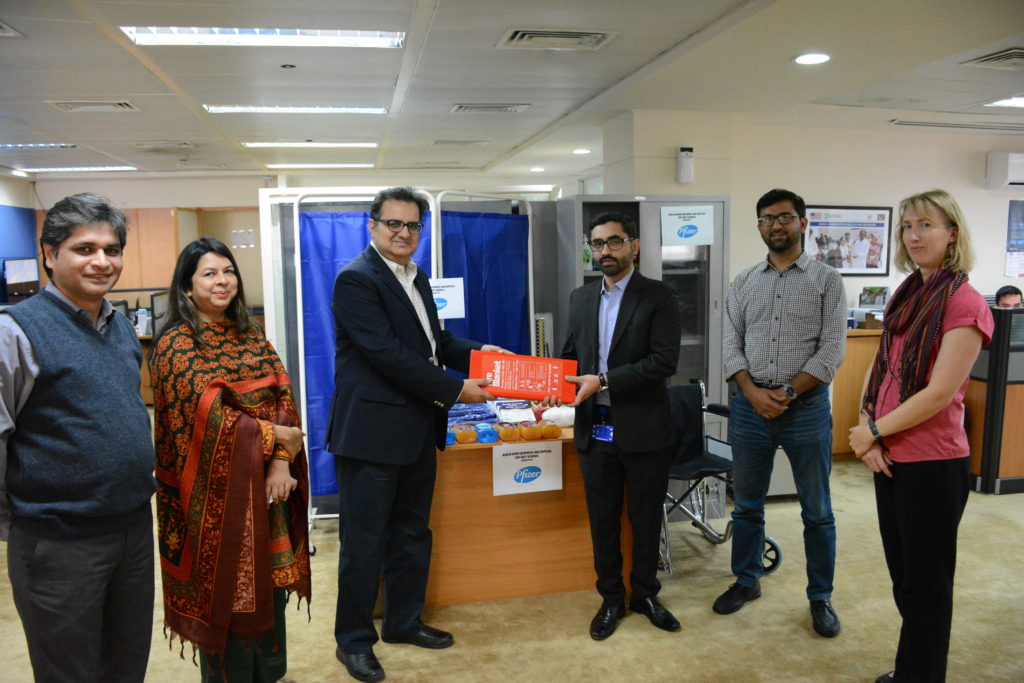 Mr. Shariq Yaqub, Manager Corporate Communications, Pfizer Pakistan, was invited to CMP for a briefing by the Acting Chief of Party, Mr. Rafiq A. Mangi. Present at the occasion were Mr. Naveed A. Shaikh, Deputy Chief of Party (Programs); Mr. Muhammad Mansoor Sarwar, Program Specialist (Public Private Partnerships); Ms. Hameeda Kaleem, CMP Gender Advisor; and Ms. Jennifer Hopfensperger, Blumont HQ.
****
CMP is a USAID-funded program that supports the Government of Sindh's education reform and USAID's Sindh Basic Education Program. CMP improves school resources and encourages community support for educational reform in Sindh province while identifying and addressing primary barriers to access, particularly for female students.
RELATED READING:
Sindh Community Mobilization Program
New School Inaugurated in Sukkur District