With global displacement at an all-time high, families who flee their communities often end up in camps far from home. This displacement disproportionately affects children, forcing them to grow up in unfamiliar environments.
Walid, a father of six, was among those forced to flee his home due to conflict, eventually ending up in a camp in North East Syria.
In the camp, children often spent their time playing in the mud, with stones, in alleys, or in front of organizations' headquarters. The lack of dedicated spaces for children to entertain themselves and interact with each other further exacerbates the negative impacts of displacement on young people and increases their chances of acting out.
"[Keeping my kids in the tent] pained me a lot. I began to see them slowly lose their joy," Walid said. "They lost their sense of childhood and began to display irregular behavior because of the pressures they endured."
Under the Camp and Settlement Assistance in Syria (CAS) program funded by the French Ministry for Europe and of Foreign Affairs, Blumont constructed playground areas in camps across North East Syria to provide children and their families a safe space to enjoy quality time together.
The playgrounds, which include swings, slides, and seesaws, are colorfully painted to engage and comfort children. Blumont also constructed football and volleyball fields for both youth and adults to enjoy.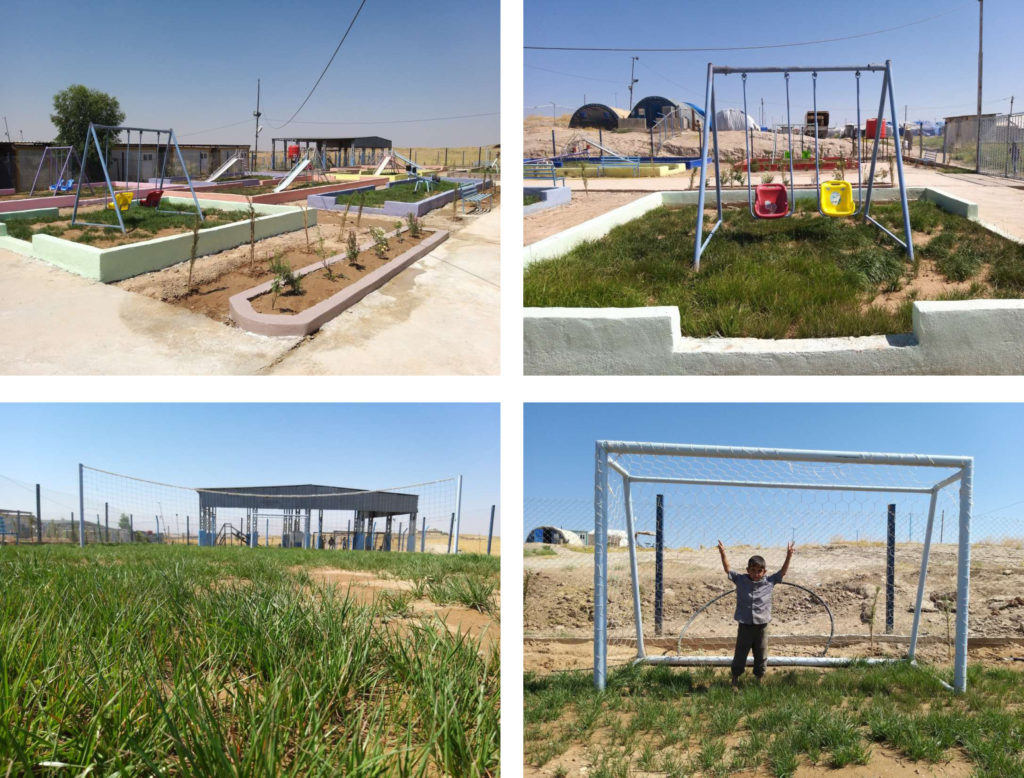 Now, Walid feels ease in letting his children go out and play. With this new freedom, his children are beginning to regain a sense of normalcy. "Finally, my children will be able to develop friendships and social skills," Walid said.
Mohammad, Walid's ten-year-old son, can now enjoy his free time playing with his siblings and other children living in the camp.
"I am very happy now since I can go to the playground everyday with my brothers and can play freely," Mohammed said. "This area looks like a park in our neighborhood that I used to play in with my friends and brothers back home."
****
Camp & Settlement Assistance in Syria (CAS) is a 9-month project funded by the French Ministry for Europe and Foreign Affairs that focuses on filling critical service gaps in four IDP and refugee camps and settlements to enhance the standard of living of nearly 4,000 camp residents and fulfilment of basic human rights in line with Global Humanitarian Principles.
RELATED READING:
Alleviating the Impact of Displacement on Children
First Aid Training Helps Save a Child's Life