Employment opportunities and training for displaced people offer an important source of income, while helping individuals find their way in a new community.
Blumont works in camps and informal settlements across Iraq to not only meet communities' basic needs, but also help people develop skills that can support their families now and when it becomes safe for them to return home. Through activities, community meetings, and daily interactions with residents and partner organizations, teams identify opportunities where additional support may be needed—and people interested in taking on jobs in the camp.
Conversations with program participants show that the effects of this UNHCR-funded effort go beyond earning a living, as people who have had to leave everything behind find a chance to build connections with neighbors in a new community.
Munadi
After being displaced twice, Munadi arrived in Kirkuk with his family. With eight family members to support, he immediately started looking for work opportunities. Talking with Munadi, Blumont's team learned that, though he had to drop out of school amidst the conflict, he had some experience working in electrical maintenance. He is now earning a living as a technician, fixing wiring and troubleshooting challenges for other residents.
"I appreciate the opportunity of working with Blumont," Munadi said. "No one helped me as much in providing support for me and my family."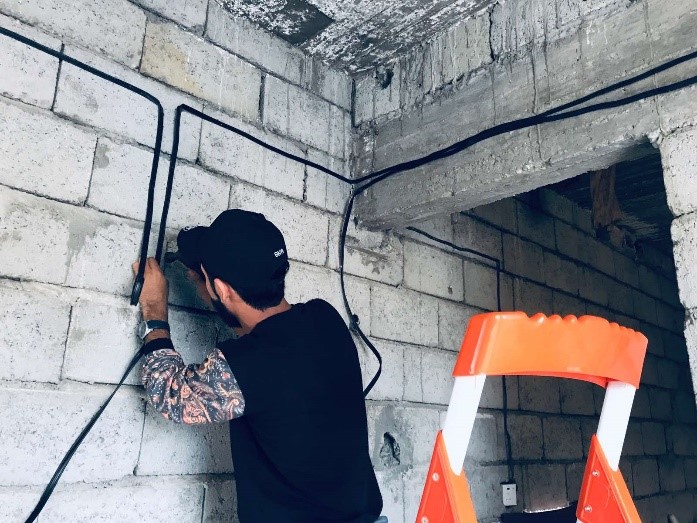 Waad
Waad, his wife, daughter, and three sons, fled Iraq's Hawija District when an ISIS militia moved in. At home, Waad was a farmer by day and a taxi driver at night—helping his family purchase a home and properties, all of which were destroyed in ISIS attacks. The family of six arrived in Kirkuk, where Waad struggled to find work. Blumont staff met Waad during a maintenance survey of the settlement and learned about the family's situation. The team found that Waad had plumbing skills and he was hired to support activities in the camp. He now works as a plumbing technician and earning an income to support his family.

Jasmia
During visits to the Al Nida Informal Settlement, Blumont's team met Jasmia and recognized her skill in establishing rapport with strangers and that she was held in high regard by local women. Jasmia, a single mother with four children who fled Hawija in 2014, now puts these skills to work by conducting awareness sessions and outreach on issues of interest in her community. The opportunity to build her capacity for leadership is also helping to build her income, as Jasmia's connections with the community are fueling her small bread-baking business.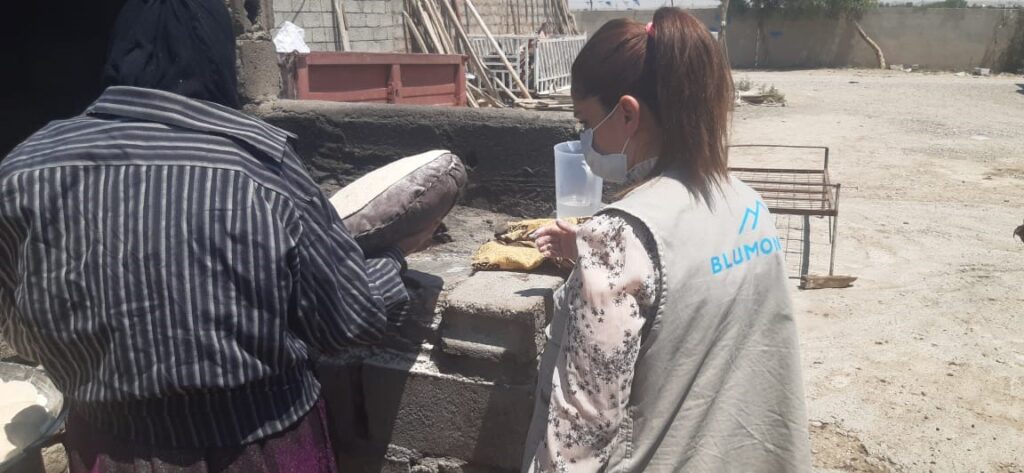 Yousif
Soon after settling at Nazrawa Camp, Yousif, volunteered to run awareness sessions for organizations working in the camp. He saw it as an opportunity to build his leadership skills while also making new friends. After leaving the camp for several years, he returned to look for work opportunities—and met Blumont's camp management team. With his outreach experience, Yousif joined the Site Leadership Committee to help carry out camp activities. He participates in training courses and continues his work as a volunteer—now helping to spread awareness about preventing the spread of COVID-19.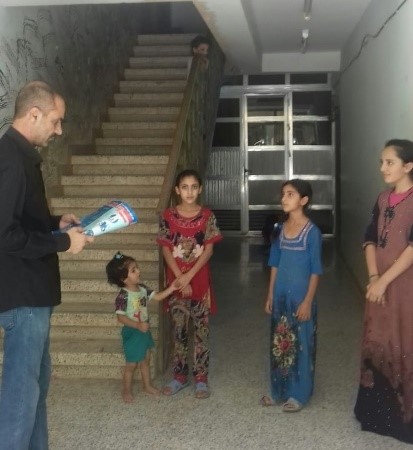 Hamad
When ISIS attacks forced Hamad to leave his hometown, he sought work as a construction worker to earn a living. In January 2020, Blumont's team asked for his help organizing soccer tournaments with youth committees in Kirkuk. Hamad built strong relationships with local residents and arranged several soccer matches. As the coronavirus spread, he capitalized on these connections and outreach skills to help conduct awareness sessions and share critical health information with the community.
"Blumont gave me a chance and the confidence through leading soccer leagues," Hamad said. He hopes to continue work supporting local soccer when the pandemic subsides.