Mr. Qazi Shahid Pervaiz, Secretary of the School Education and Literacy Department (SELD), Government of Sindh (GoS), chaired a meeting at the office of the USAID-funded Sindh Community Mobilization Program (CMP) on Friday, September 7, 2018.
The Director of the Public-Private Partnerships Node and senior officials of CMP were also present at the meeting.
Dr. Fawad Shams, the Chief of Party for CMP, briefed the Secretary about the program's objectives, targets, and achievements. He also presented on GoS policy reform concerning Education Management Organizations (EMOs).
The Secretary praised the impact generated by CMP's community mobilization efforts and appreciated the results and investments generated through the USAID-funded Sindh Basic Education Program.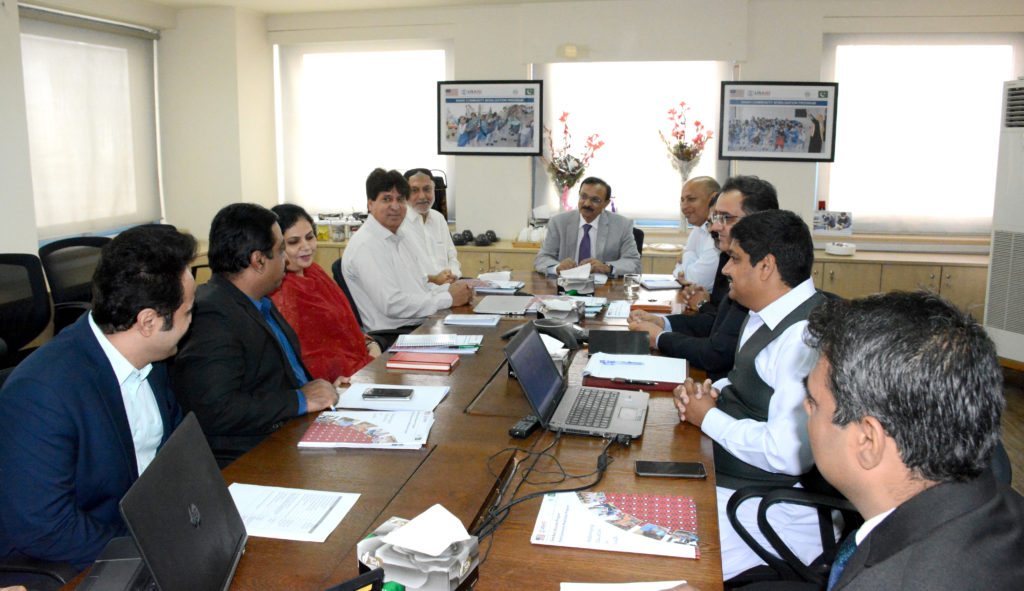 ****
CMP is a USAID-funded program that supports the Government of Sindh's education reform and USAID's Sindh Basic Education Program. CMP improves school resources and encourages community support for educational reform in Sindh province while identifying and addressing primary barriers to access, particularly for female students.
RELATED READING:
Sindh Community Mobilization Program (CMP)
Community Involvement and Small Grants Improves Education