Awareness sessions conducted in displacement camps keep residents informed of COVID-19 symptoms and preventative measures, helping them protect themselves against the spread of disease.
Displaced communities living in camps are at a greater risk of suffering from the adverse effects of the COVID-19 pandemic. To reduce their vulnerability, Blumont teams in Syria work tirelessly to educate camp populations on COVID-19 symptoms and preventative measures, using accurate World Health Organization (WHO) materials.
In displacement camps in northeast Syria, informational sessions, leaflets, and posters hung in public areas served to raise awareness of the disease and how to prevent its spread. During the awareness sessions, participants learned about the various ways they can protect themselves against COVID-19 by adopting certain practices into their daily routine, like regular handwashing.
Alyaa Ahmad, who attended the sessions, explained how she struggled to convince her sons to follow preventative measures when they first learned about the disease.
"They used to play with stones and in the dirt outside without properly washing their hands afterwards," she said. "I started to get worried about them and wanted them to change their personal hygiene habits, like washing their hands with water and soap."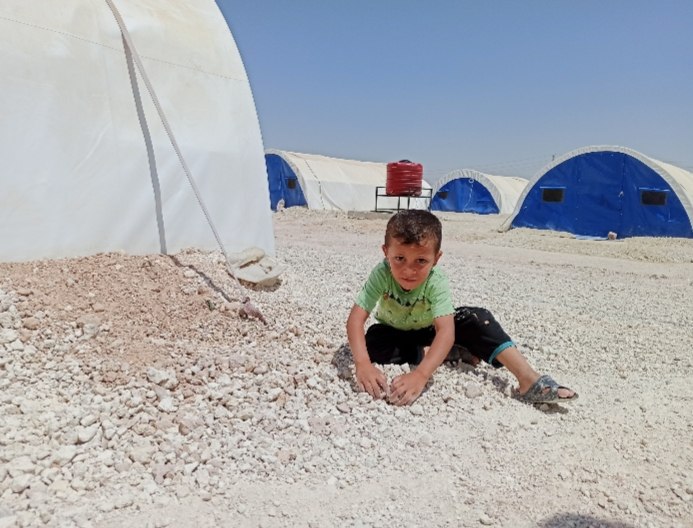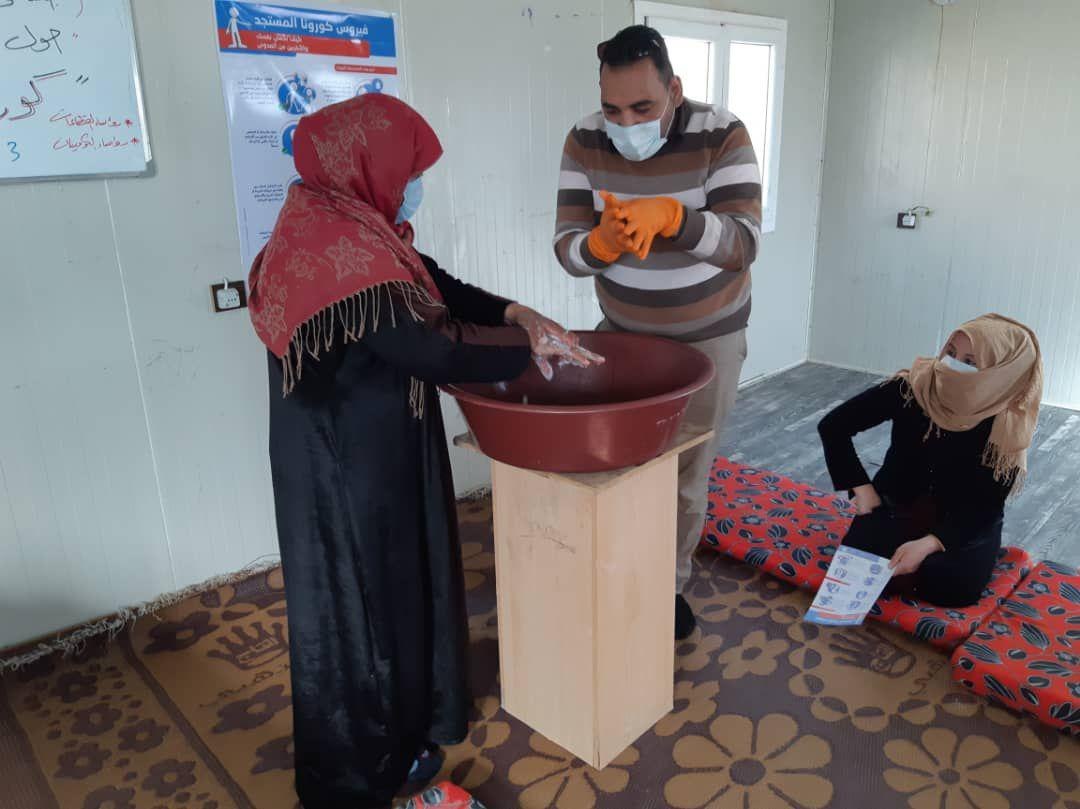 After conducting an awareness session with Alyaa and her sons, the children changed their behaviors—washing their hands more frequently. They even put a poster with WHO COVID-19 information in their tent.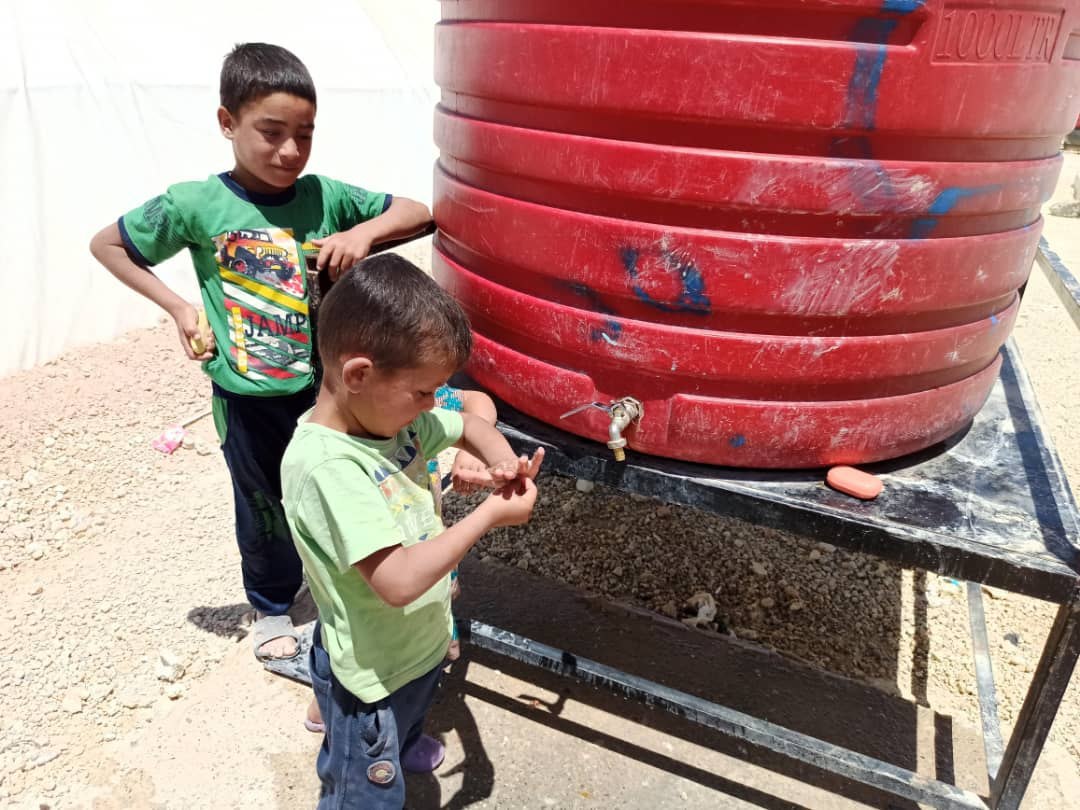 "My children are starting to follow the advice offered to us by Blumont teams during their awareness sessions. They are more careful now," Alyaa said.