Government Girls Primary School (GGPS) Wagan holds a Health and Cleanliness Day
Through its tireless efforts and strong partnerships in Sindh Province, Pakistan, the Sindh Community Mobilization Program (CMP) successfully mobilized local communities and schools to implement independently-planned volunteer activities, gathering their communities together for events without direct facilitation by the CMP team.
Using social mobilization tactics taught by CMP, the School Management Committee (SMC) and the GGPS school administration organized a health and cleanliness awareness day where students were given the opportunity to speak and shed light on the many health issues that students face. The event turnout was noteworthy, and consisted of 250 girls, seven teachers and seven female SMC members.  Students recited speeches, health awareness messages, and even distributed books as prizes.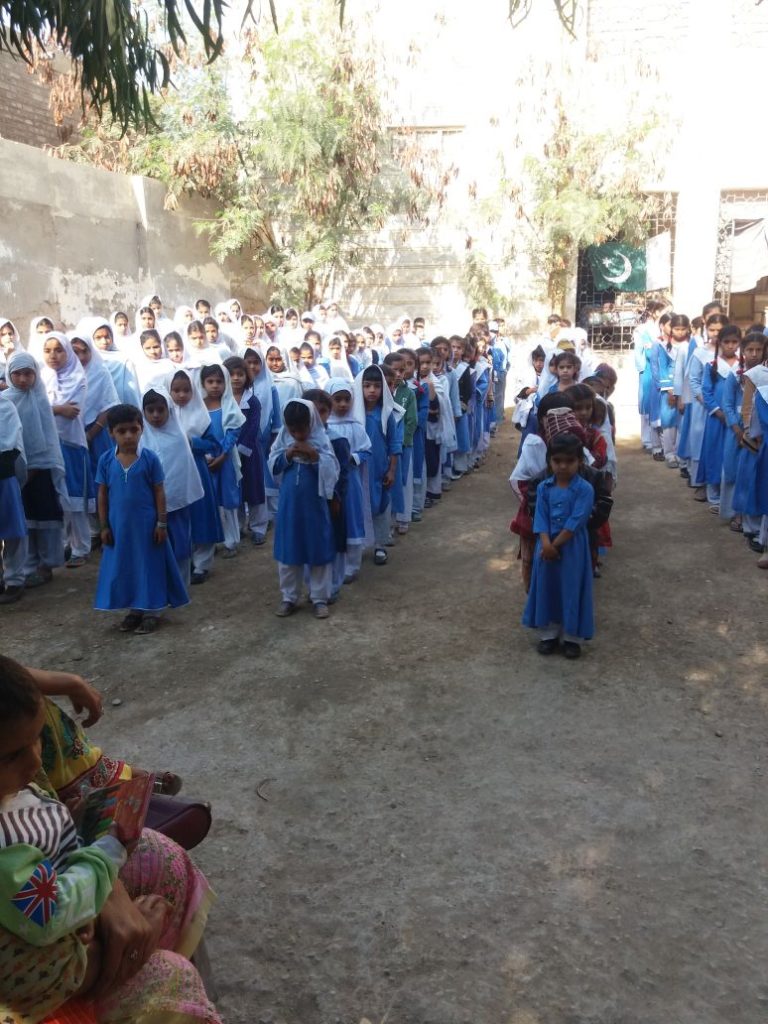 The Health and Cleanliness Celebration is extremely significant for Blumont and for the sustainability of CMP initiatives.  This event marks the first civilian-operated community mobilization event organized by CMP trained individuals.
RELATED READING:
Sindh Community Mobilization Program
For International Women's Day, Sports Gala Aims to Empower and Acknowledge Girls