Blumont's USAID-funded Sindh Community Mobilization Program (CMP) participated in the 8th Corporate Social Responsibility (CSR) Summit and Awards 2019 held in Karachi by submitting its candidacy in one of the award categories—'Fundraising and Philanthropic Initiative.'
The CSR Summit and Awards were managed by The Professionals Network (TPN) and Ethical Business Update (an online magazine). The awards competition included robust scrutiny and selection process.
Given CMP's impressive work and implementation of activities through contribution in CSR, the panel of judges unanimously decided to give CMP the 8th International Corporate Social Responsibility Award for the category of "Fundraising/Philanthropic Initiative."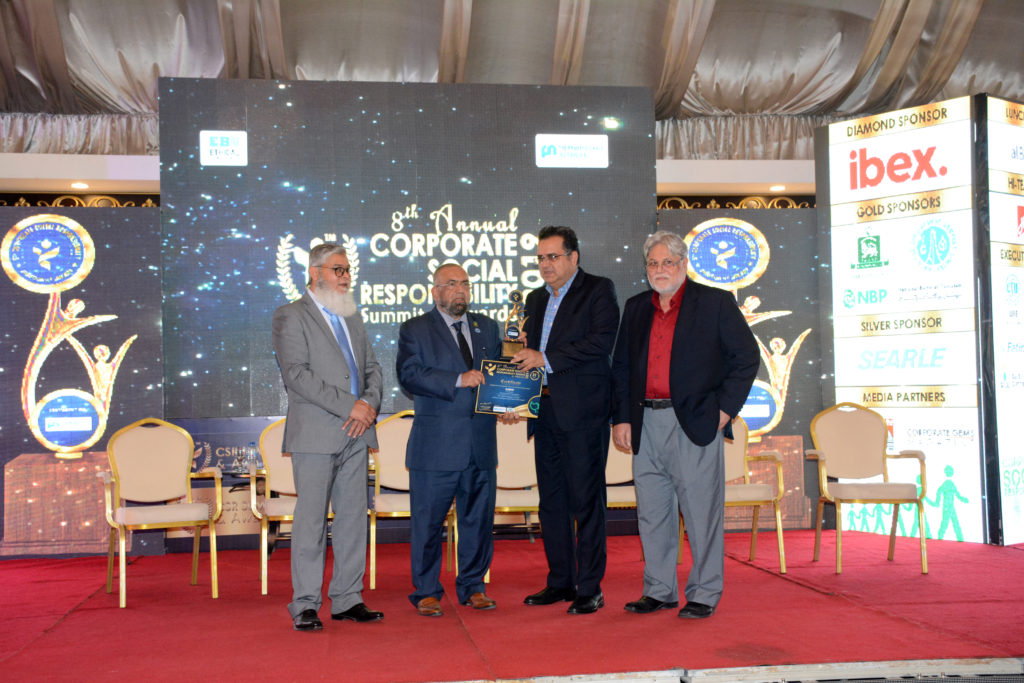 This award is the first and only CSR Award of Pakistan Registered with Intellectual Property Organization (IPO). The decision of the judging panel was subsequently ratified by the executive board of TPN and Ethical Business Update and it was presented to Blumont/CMP in a graceful ceremony held on January 31, 2019 at Hotel Marriott, Karachi.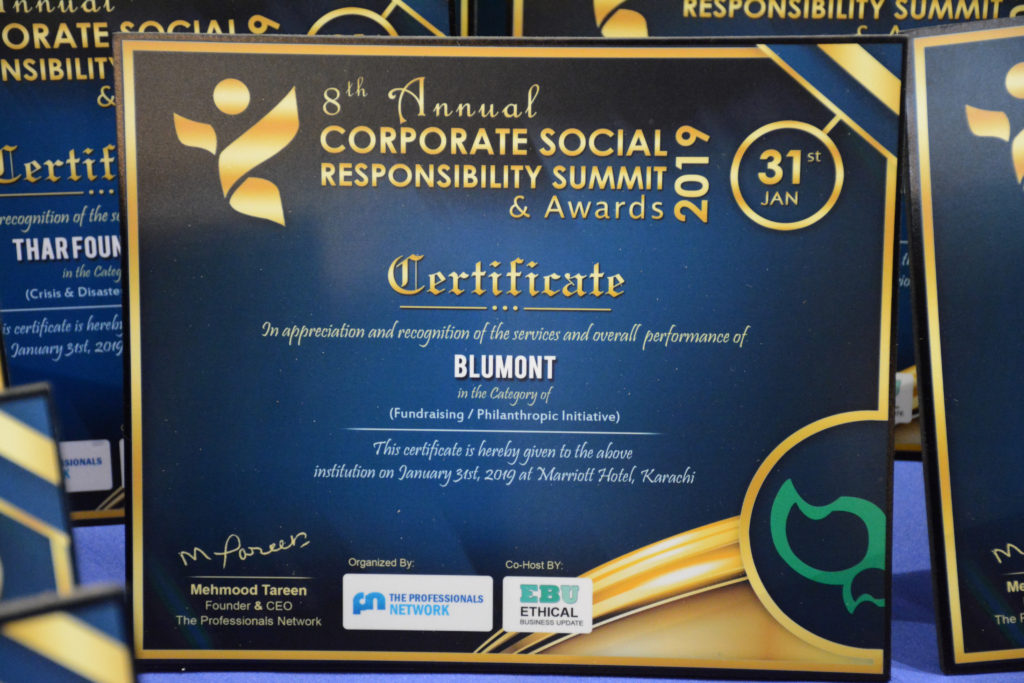 Prominent personalities from the corporate sector, government organizations, Chamber of Commerce Trade & Industry, NGOs, academia, and media attended the CSR Summit and Awards Event.
The Commissioner of Karachi was the chief guest for the opening ceremony while the closing ceremony was graced by the President of Karachi Chamber of Commerce & Industry. The program included various panel discussions and CSR presentation segments. Several renowned NGOs and programs presented their work at various stalls in the Summit.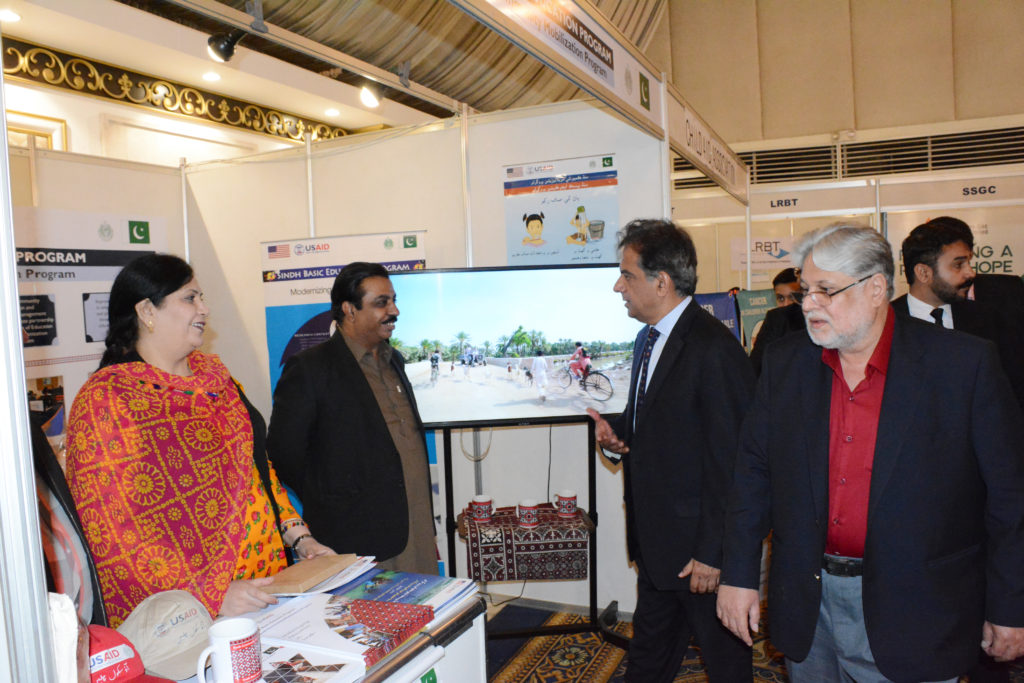 The CMP team also set up a stall to showcase its programmatic efforts and spread the word to the many corporate officers present at the event. A handout on public-private partnership (PPP)/Corporate and community support, a program fact sheet and success stories were distributed amongst event participants. Many visitors took keen interest in knowing more about CMP program activities.
****
CMP is a USAID-funded program that supports the Government of Sindh's education reform and USAID's Sindh Basic Education Program. CMP improves school resources and encourages community support for educational reform in Sindh province while identifying and addressing primary barriers to access, particularly for female students.
RELATED READING:
Sindh Community Mobilization Program (CMP)