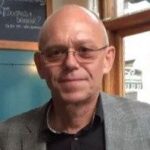 Stig Marker Hansen
Country Director, Iraq and Syria
Based in Erbil, Stig oversees Blumont's Iraq and Syria program portfolios and works with project managers to ensure quality implementation.

Stig brings extensive and varied experience to the team. He has worked with peacebuilding, stabilization, civil society strengthening, justice reform, agriculture, and health programs for USAID and other international donors across East and Southern Africa, the Balkans, and Asia.

Stig holds a bachelor's degree in literature and has studied sociology. He holds a PhD in International Affairs.