Food is always a primary concern in vulnerable communities affected by conflict.
Emergency feeding programs are important to meet immediate needs when communities are recovering from conflict, but families are also looking for ways to rebuild self-reliance. Under the USAID-funded Syria Emergency Food Security Program (SEFSP) III program, Blumont worked with 500 rural Syrians to restore the farms that sustain their diets and livelihoods.
Blumont teams identified farmers that owned 1-3 hectares of land but did not have the resources to cultivate them. Teams trained farmers in agriculture techniques and provided ploughs, seeds, fertilizer, and support for harvesting.
"I had been used to not cultivating my land because the costs were high," said Mohamed, a father of five. "But now I can say that I cultivate my land."
"My experience in agriculture was limited, but now, I rely on myself because I have the information from trainings and visits from the agriculture team," said Fatma, a widowed farmer caring for a son and daughter.
Crops and hopes were growing as farmers saw the potential in their land. However, when Turkish forces moved into northeast Syria in October 2019—during a key time when crops needed to be cultivated—plans and progress were at risk.
"There was fear of displacement, the loss of the agricultural season, and the capture of the house and land by others," said Fatma.
"It was a terrifying feeling," said Mohamed. "I was afraid that they would burn crops and everything."
Blumont worked with farmers to quickly adapt. While 48 farmers had to drop out of the program due to shifting borders and safety concerns in the region, work continued on 1,167 hectares.
When harvest time arrived, the community saw a bumper crop. While a hectare typically yields 1 ton of barley or 1.5 tons of wheat, farmers saw an average of yield of 2 tons for barley and 2.5 for wheat.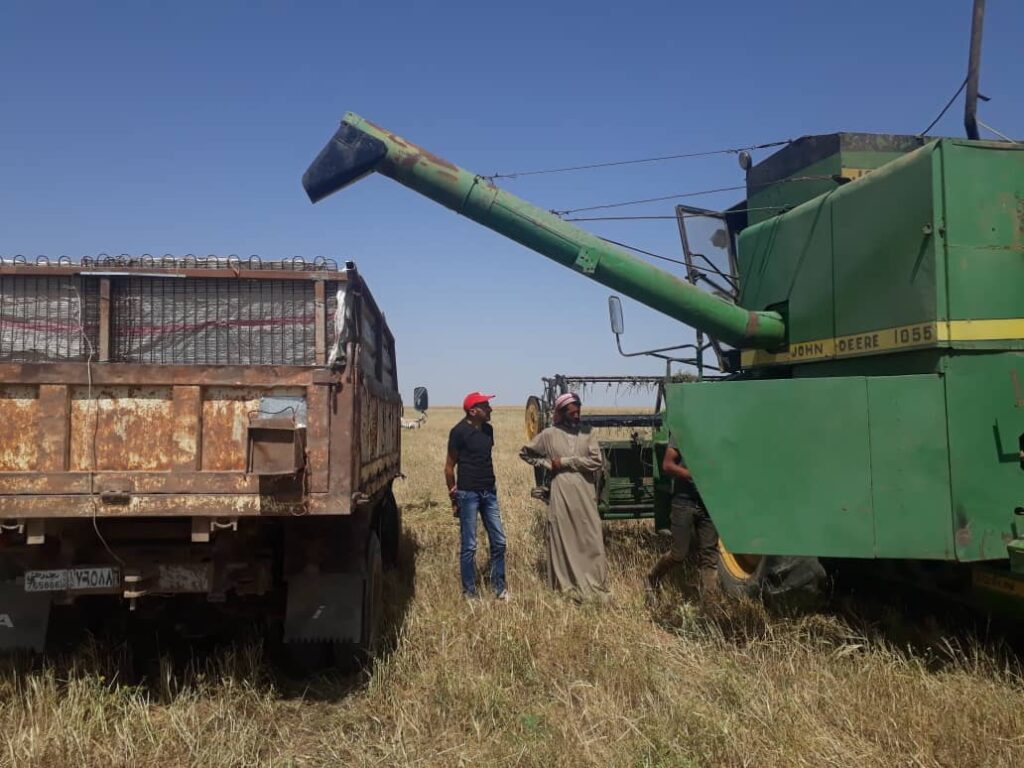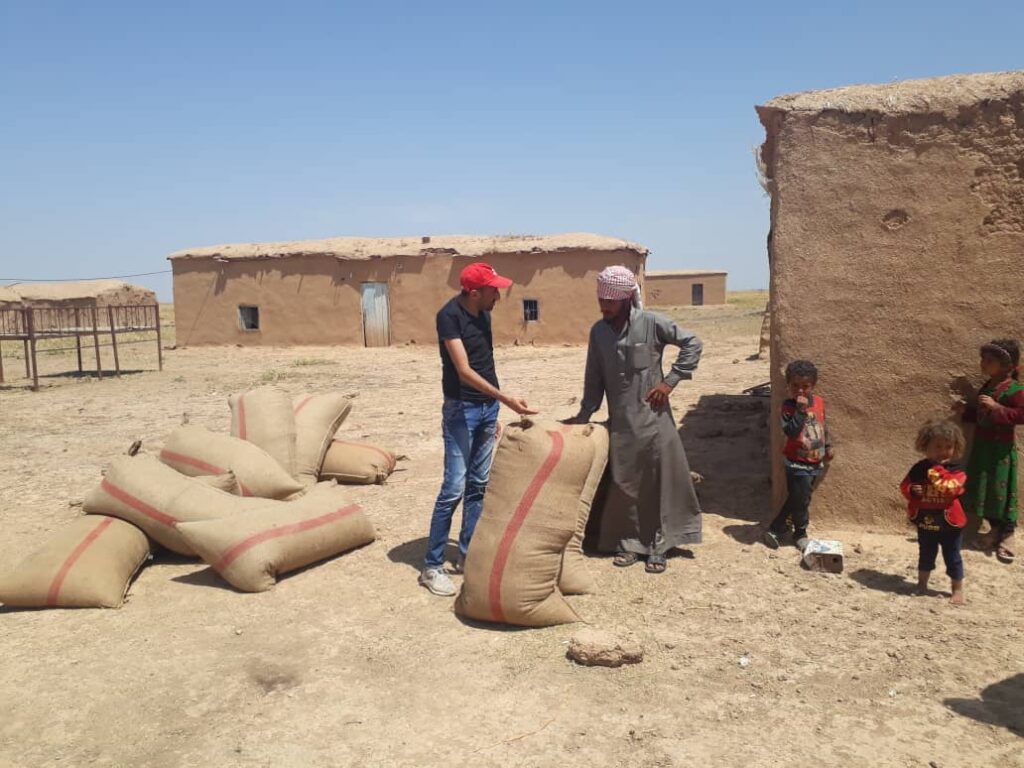 Timely intervention ensured not only that these farmers did not miss the crucial cultivation period, but through remote assistance and follow-up, these gains were posted even as the COVID-19 crisis was emerging. The yield allowed farming families to improve their own food security and earn income by selling surplus to the local authorities—contributing to broader food availability and market stability in the area.
"Now, after the support, I have some money to be able to live in dignity and secure the basic needs of my children," said Fatma.
Farmers were also trained in retaining the appropriate amount of seeds for the next cultivation season, helping ensure the project's sustainability and bolstering their resilience in years to come.
"I stocked up seeds to plant next season and sold some to buy home supplies," said Daoud, a father of five. "I have even started giving agriculture instructions to my neighbors and friends because I learned so much."
"I used to think about doing difficult work that men usually do in order to be able to secure something for myself," said Dla, a widow with one daughter. "Now I know that there is land for me, and it is my source of income."