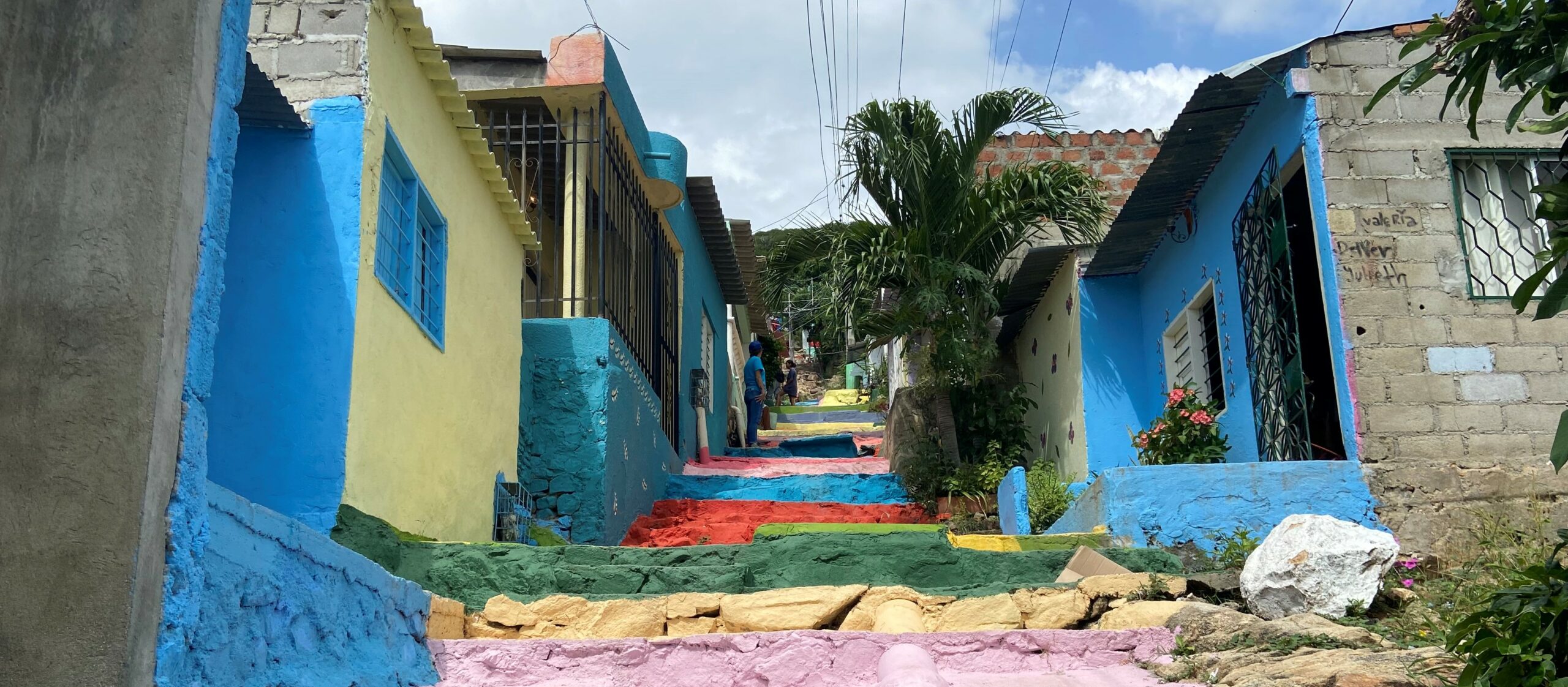 In regions of Colombia affected by conflict, rebuilding a sense of community and trust among neighbors can be a challenge, especially for those coping with the trauma of displacement and violence. As part of U.S. Department of State and USAID programs in Colombia, Blumont has implemented Casa Pintada ("painted house"), a community cohesion activity that aims to break down barriers by bringing people together to work towards a common, restorative goal.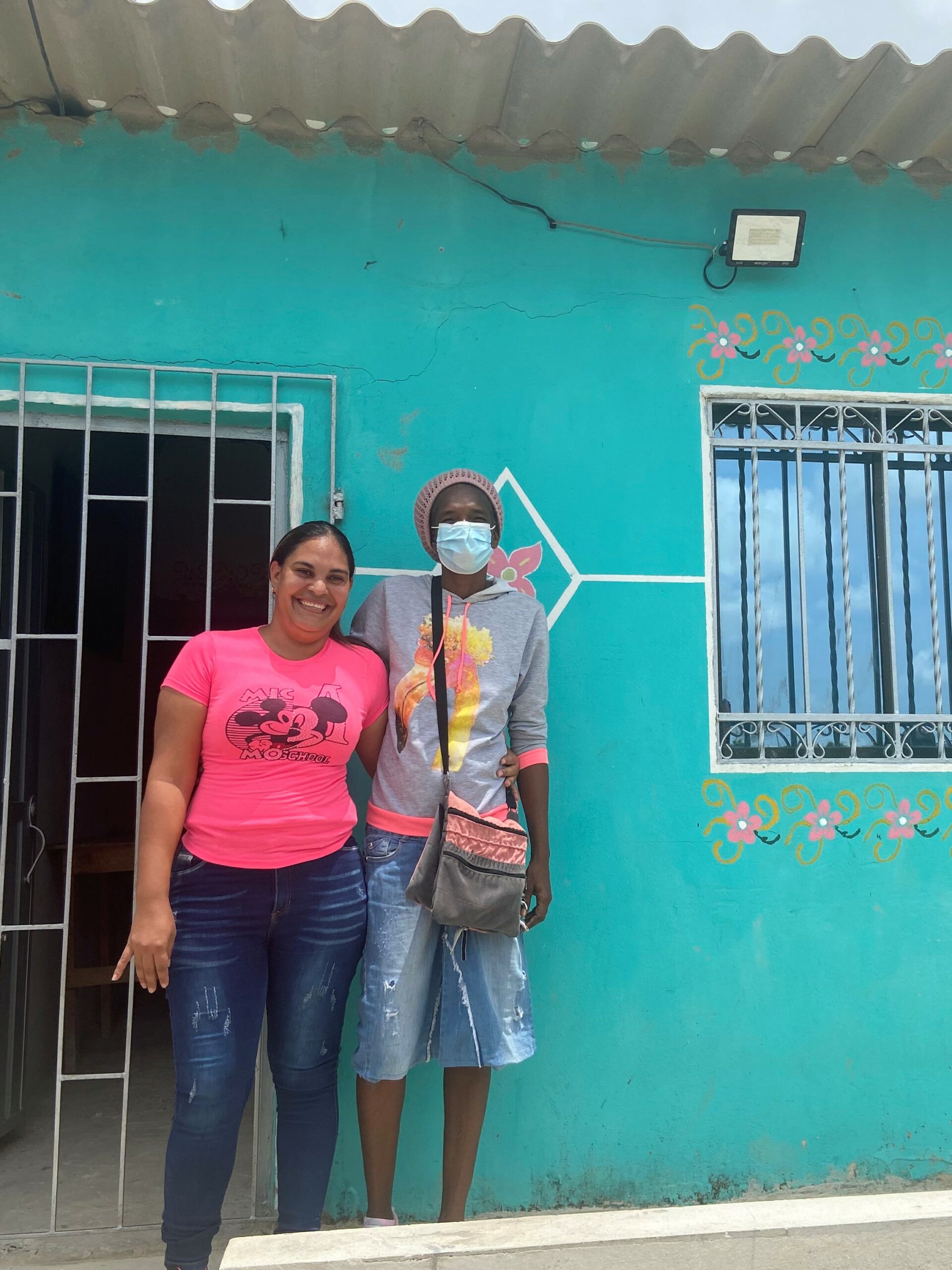 Through Casa Pintada, families decorate and repaint their homes alongside their neighbors. This simple, collective action transforms neighborhoods while creating a space to build social connections.  In each area, our team identifies households who have experienced displacement or trauma and/or are living in homes that need minor external repairs or could use a fresh coat of paint.
Working in groups, families learn how to patch and paint their homes. They each choose colors and patterns that symbolize hope, inspiration, or happiness. Then, the community works together to paint the homes, with neighbors helping each other and getting to know one another along the way. When the paint dries and new friendships are formed, the houses and neighborhood feel more like home.
Since 2013, we have conducted the activity in 28 municipalities in Antioquia, Atlántico, Caquetá, Cauca, Córdoba, Magdalena, Santander, and Sucre. More than 27,000 people, including victims of armed conflict, Venezuelan refugees and migrants, and host communities, have participated in painting nearly 7,900 houses.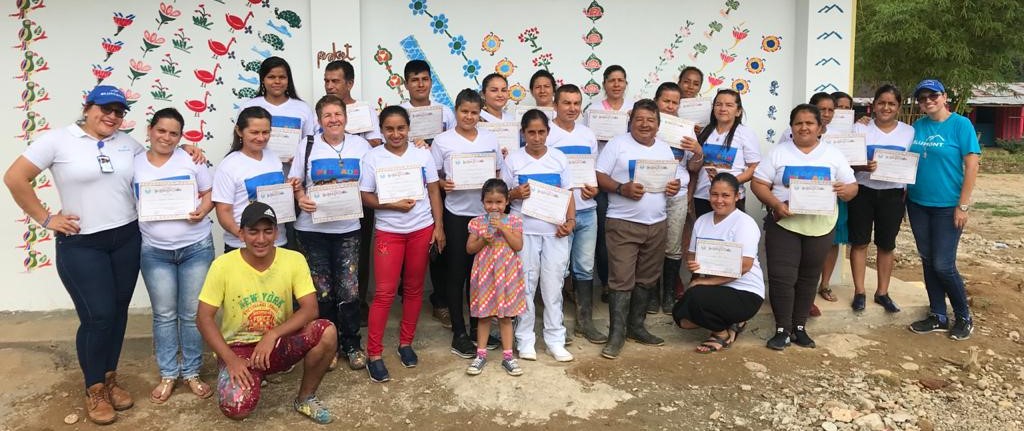 Community Spotlight
In 2021, Blumont began working in Santander de Quilichao, Cauca, in the neighborhoods of Porvenir and Betania. In total, 465 families from Porvenir and Betania recently participated in Casa Pintada, guided by the artist Vicky Fadul. Although the two neighborhoods are connected geographically, many residents met new people for the first time during the painting activity.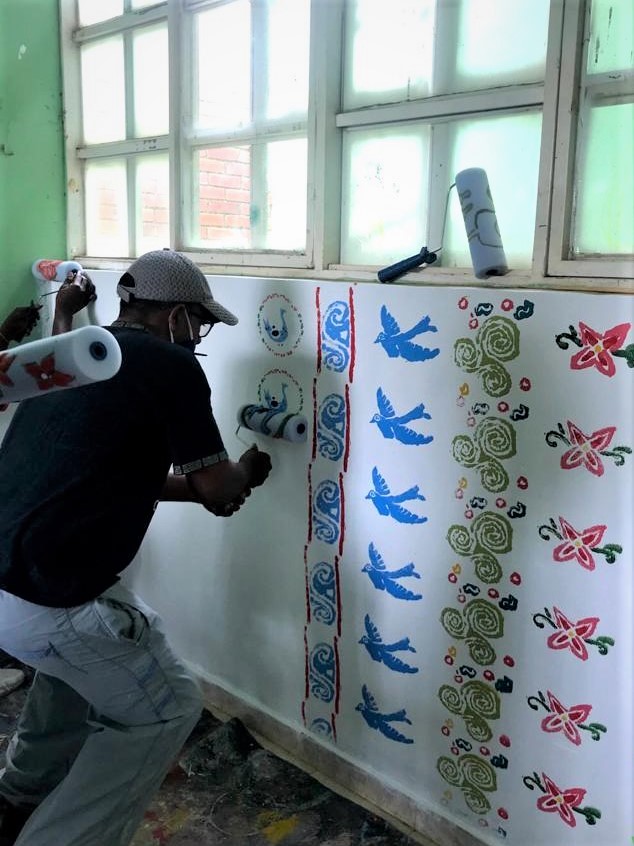 From interviews with residents of Porvenir and Betania, there is a sweeping sentiment of social cohesion since the two communities participated in Casa Pintada. Many reported becoming closer with neighbors, feeling more supported, and having a sense of belonging. Others expressed feeling more ownership of their homes when choosing colors and patterns to paint them.
Blumont surveys in 2019-2022 showed that residents across Colombia reported feeling higher levels of trust, cooperation, and solidarity with respect to their community after partaking in Casa Pintada as compared to before the activity. In Santander de Quilichao, the city's Ministry of Health believes that improved social bonds have contributed to a safer, more welcoming area and has observed a decrease in violent crime in Porvenir year-to-year.
Residents on every street are proud to share their experiences with Casa Pintada and the changes they've felt. Karen from Porvenir said, "for a neighborhood that has been stigmatized for its violence, … I think this transformation of our houses is going to create a total change in perception for visitors and for ourselves."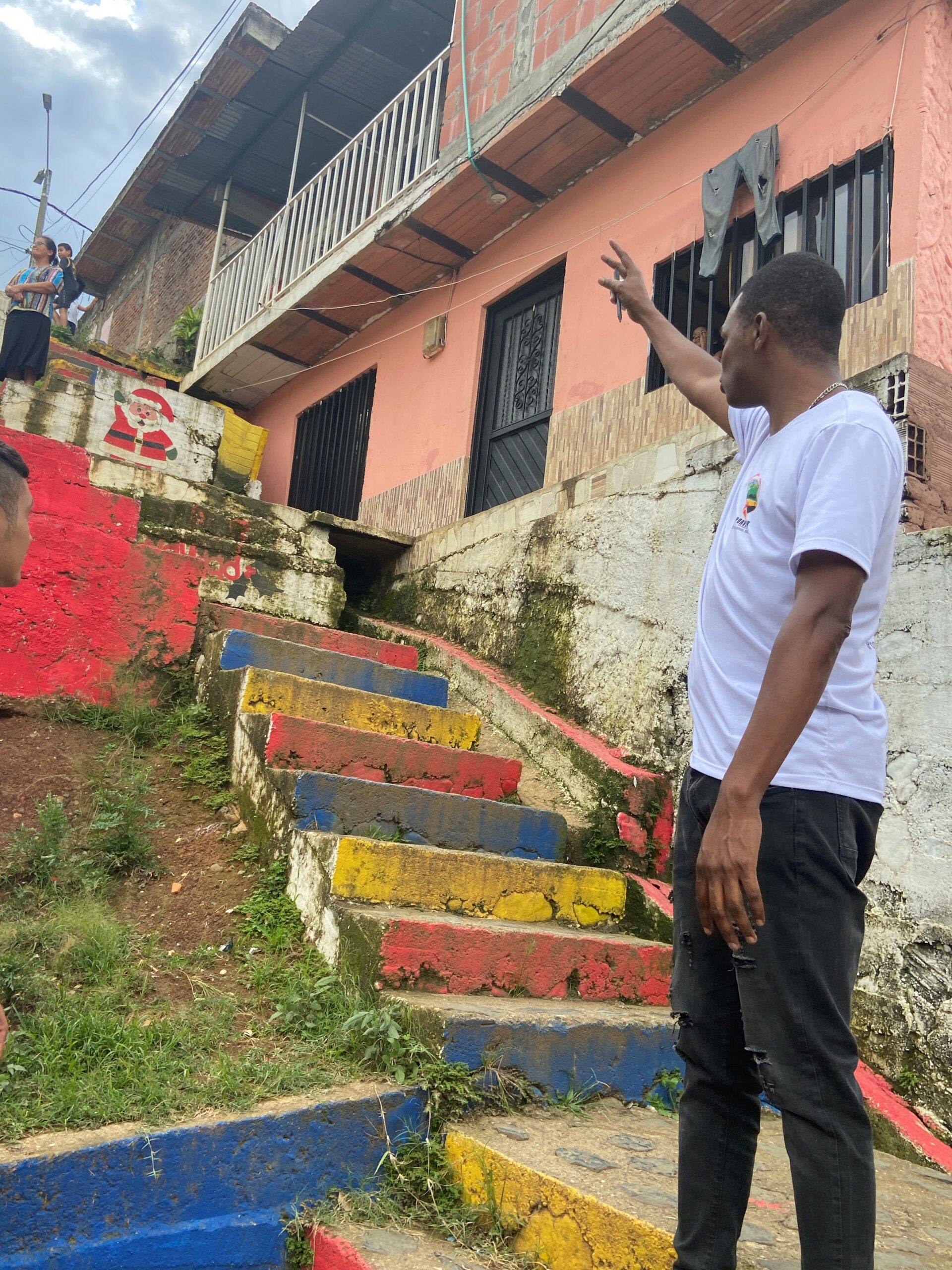 Sandra from Betania shared, "I participated in Casa Pintada and a lot has changed. We have more solidarity and we learned to have more confidence when meeting our neighbors and sharing with each other."
Watch a video from Alcaldía Municipal de Santander de Quilichao on Casa Pintada in the Porvenir and Betania neighborhoods (in Spanish):