Women living in displacement face a multitude of difficulties, often taking on the roles of both caretaker and provider for their families. In a camp in northeast Syria, our community-based livelihood trainings teach women valuable skills that help alleviate financial and social pressures. Skill-building sessions and livelihood training can change a woman's life, providing her a source of income, agency, and confidence.
Since November 2020, our team has held more than 300 social cohesion knitting sessions, reaching more than 1,000 women.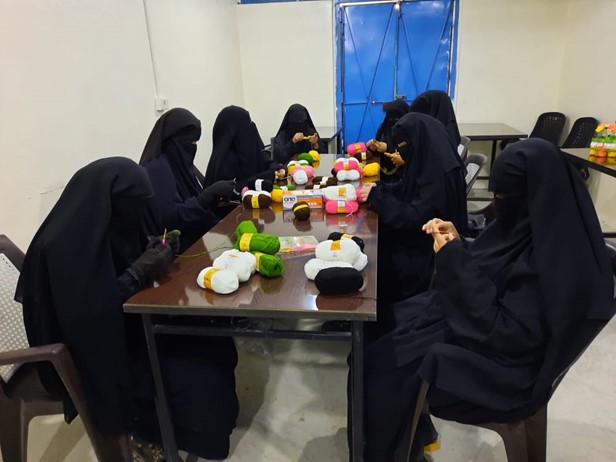 An opportunity in sewing & knitting
Aisha, Khawla, and Suhha are three women living in the same camp who share an unfortunate history of displacement and loss of family members. Each one has found new opportunities in sewing and knitting.
Aisha fled Aleppo in 2019 and has struggled financially without a breadwinner, depending entirely on humanitarian aid. Through her friends, Aisha heard about knitting sessions offered at the community center and decided to join.
"My love for learning the sewing profession made me pay attention to all the details. I trained until I was able to learn it," said Aisha.
Aisha initially made clothes for her grandchildren, and now also sews clothes for other children in the neighborhood. With income from her sales, she can provide for herself and her family. In addition, she said spending time on her new livelihood has helped her move past the traumatic events of the past.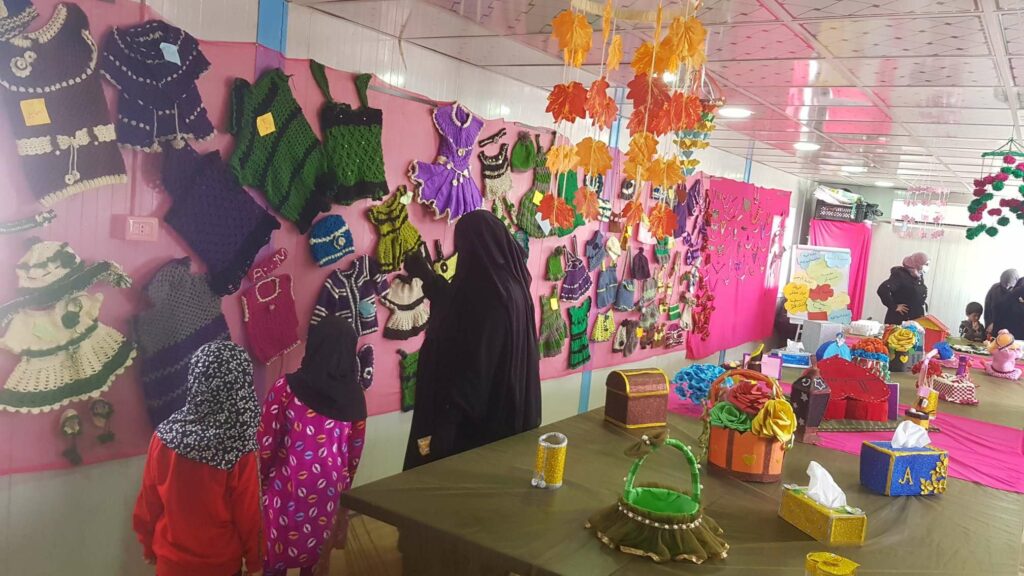 Khawla, an Iraqi mother of six who lost her husband in 2017, heard about community sessions through friends and was excited to start knitting again – a hobby that she has always loved.
Her drive to support her family through knitting led her to help herself and others by making clothes.
"I found that the sessions could be an opportunity to reclaim part of my previous life and to make clothes for orphans and some elderly people," Khawla said.
Suhha and her two daughters also lost their husbands in the Syrian war. Suhha spent most of her time isolated and grieving when she first arrived at the camp, but soon sought out livelihood opportunities to support her family. She joined training workshops for tailoring.
After just two weeks of training, Suhha had enough experience to start her own business. She has used her new skills to make clothes for her family as well as other community members. She often makes traditional dresses for elderly community members and makes toys for kids who have lost their parents to war. Suhha's new business has encouraged her to meet and build bonds with other women and improve other skills such as time management, communication, and problem-solving.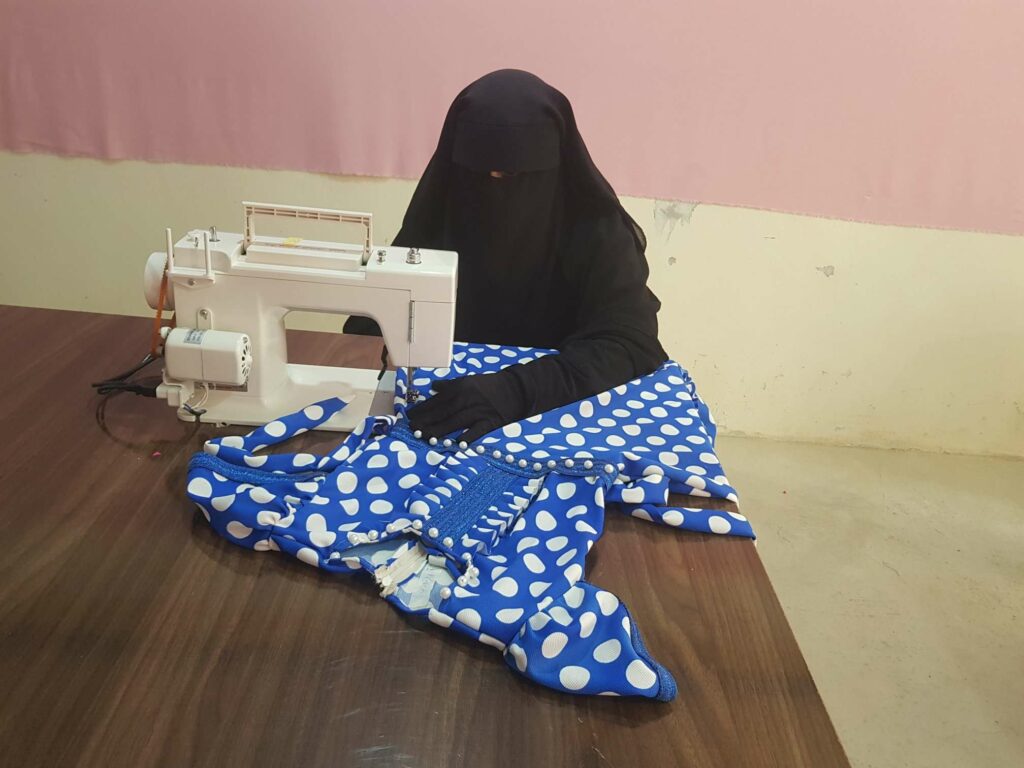 Women supporting women
Aisha, Khawla, and Suhha have been encouraging other women to join them in the livelihood trainings. Aisha brings her daughters-in-law and grandchildren to participate in the sessions "so they can do something that might benefit them in the future."
Khawla taught 20 women how to knit. She said the training made her feel happy "because I made new friends in the camp, and I got a chance to teach women the profession of knitting."
Similarly, Suhha shared that her work is not only a critical financial resource for her family, but it has also helped her make friends and become more like herself again. To help lift other women up, she has since taught more than 30 women to sew.
Our team continues to hold livelihood sessions like these so that women like Aisha, Khawla, and Suhha can acquire the skills and community needed to build better futures for themselves and their families.