Blumont provides shelter and support to more than 9,200 internally displaced persons (IDP) in Laylan 1 and 2 Camps, and Nazrawa Camp in Kirkuk, Iraq. As part of programming, Blumont organizes community activities to promote a sense of belonging and purpose among residents.
In 2019 alone, Blumont has held six charity markets inside Laylan 1 and Laylan 2 Camps. These fairs are a place for IDP women living in the camps to showcase and sell their handmade products including paintings, clothing, and jewelry.
One of these charity markets was held on August 8, 2019, right before Eid Al-Adha celebrations. The market was attended by more than 300 camp residents, as well as camp service providers and staff. Holding this market inside the camp allowed attendees to not only support IDPs, but also to buy their Eid essentials at a reasonable price, without needing to travel to Kirkuk City to make purchases.

Kawthar, one of the female sellers at the market, shared her excitement after she successfully sold all of the products she had brought. She said that with this money she can better meet her family's needs. Rima, one of the buyers, expressed her satisfaction with the price and quality of products sold.
The women sellers who participated in the charity market earned a total of 581,000 IQD (Approximately $588). All proceeds went directly to the women as a source of income. This initiative is part of Blumont's effort to support women living inside the camp to be financially independent and support their families.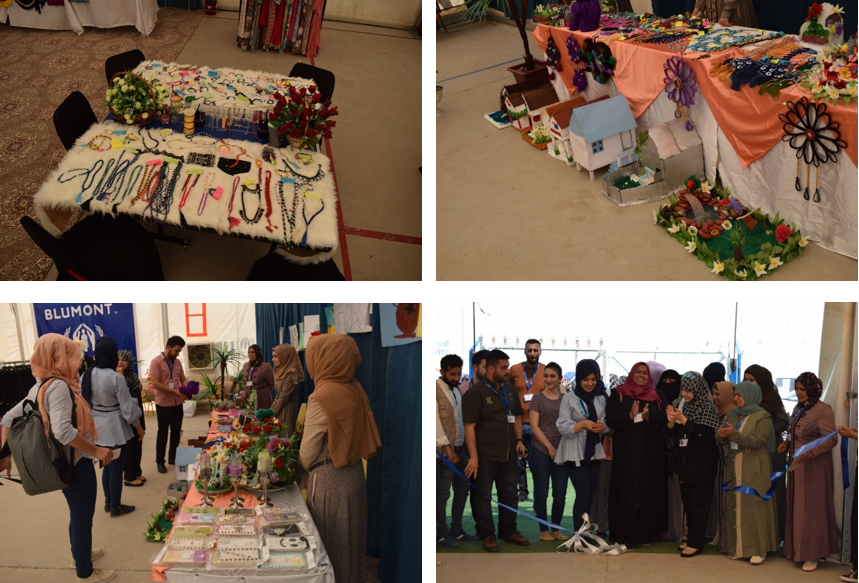 ***
Blumont's Camp Management, Mobile CCCM, and Quick Impact Projects (C2MQ) Program, funded by UNHCR, provides safe and dignified living conditions in 10 IDP camps across Kirkuk, Baghdad, Salah Al-Din, and Anbar. Across the camps, Blumont facilitates shelter, protection, youth activities, training for camp representatives and staff, and health awareness campaigns, benefitting more than 9,200 people.