Each year on World Humanitarian Day, the United Nations honors the 22 aid workers who lost their lives after a 2003 bombing. This year, amidst violent conflicts and life-threatening crises, the day focuses on the United Nations' commitment to helping people, no matter who, no matter where, and No Matter What.
Supporting communities means also supporting the humanitarian workers who dedicate their lives to making a difference. As an organization, our first priority is the safety of our team members. Humanitarian work takes a toll, so we make sure everyone has the resources they need to feel protected and cared for, whether it's through regular check-ins, counseling, or helpful tools.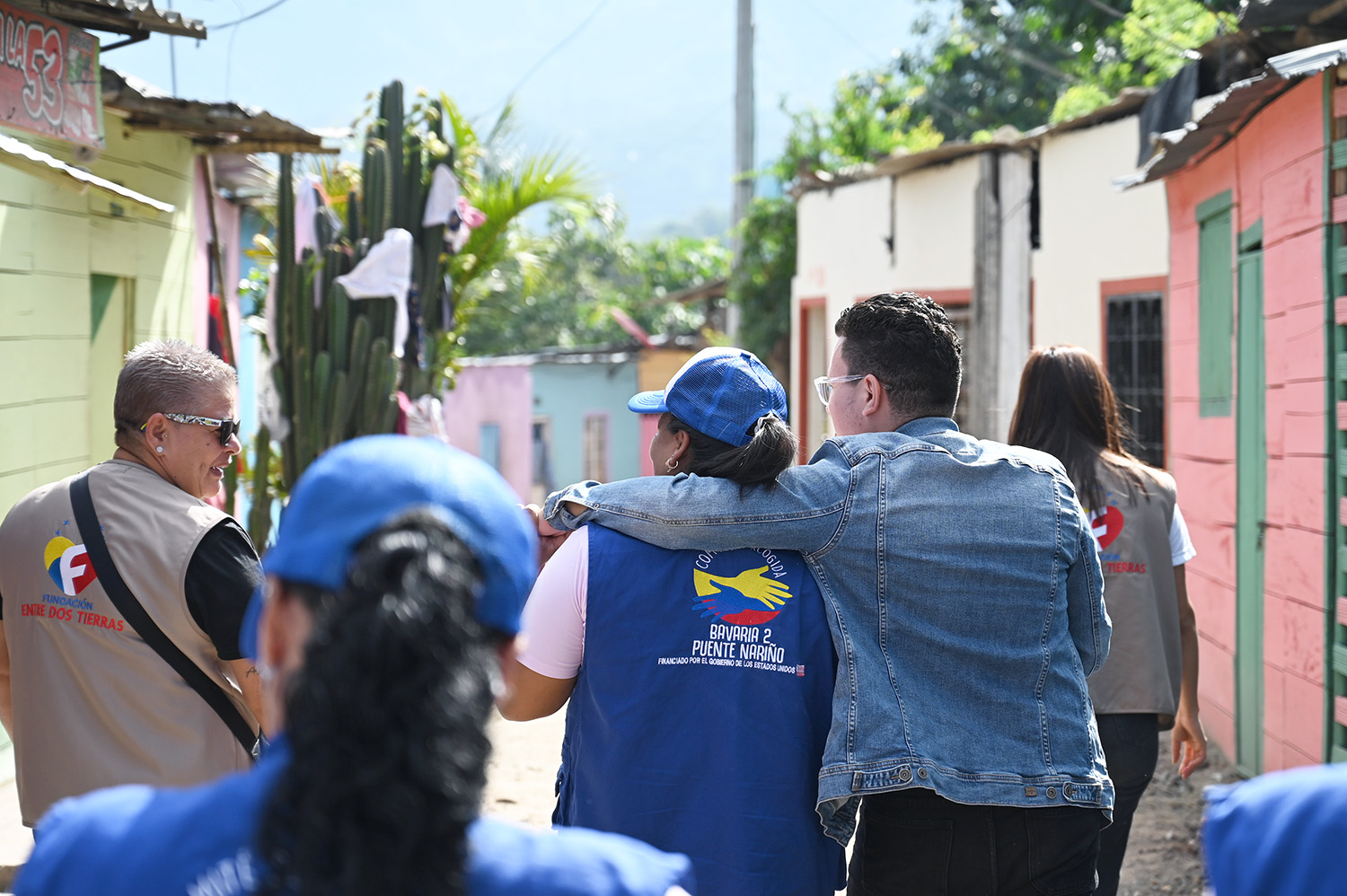 "We are asking people to work in challenging environments and putting them in a context that can cause psychological trauma," said Eric Lundgren, Blumont's Vice President of Global Operations. "We need to recognize what their deepest needs are and support them."
Our teams have access to psychosocial support in various forms, depending on the context. Employee assistance programs provide country-specific resources for whatever someone might be facing. Counseling and group discussions help people process the experiences they have at work—and even at home—since 99% of our teams are locally hired and many work in their own communities.
In Colombia, our psychologists work tirelessly to help migrants and people recovering from conflict through their toughest moments. Our staff themselves have experienced the past decades of conflict and know the challenges firsthand. Every three months, the psychologists step away for a work retreat to reflect on what they've faced. Our local leaders designed this emotional care routine to make sure the psychologists feel appreciated and safe, while also keeping managers informed about how to best support their colleagues' work.
Similarly, in northeast Syria, our team members not only work in challenging conditions, but many have also lived through the past decade of conflict. On-demand psychosocial support services give them an outlet to process all of these experiences.
Women are a critical part of our humanitarian teams, and many are working in extremely difficult situations. "We have to pair encouraging women to do humanitarian work on the ground with providing what they need to feel safe," said Hayastan Issa, a senior protection officer in Syria. We actively request feedback from our female aid workers who work directly with communities and know their own safety situations best. They receive additional security at times, and in the hardest moments, teams have shifted to working remotely to stay safe.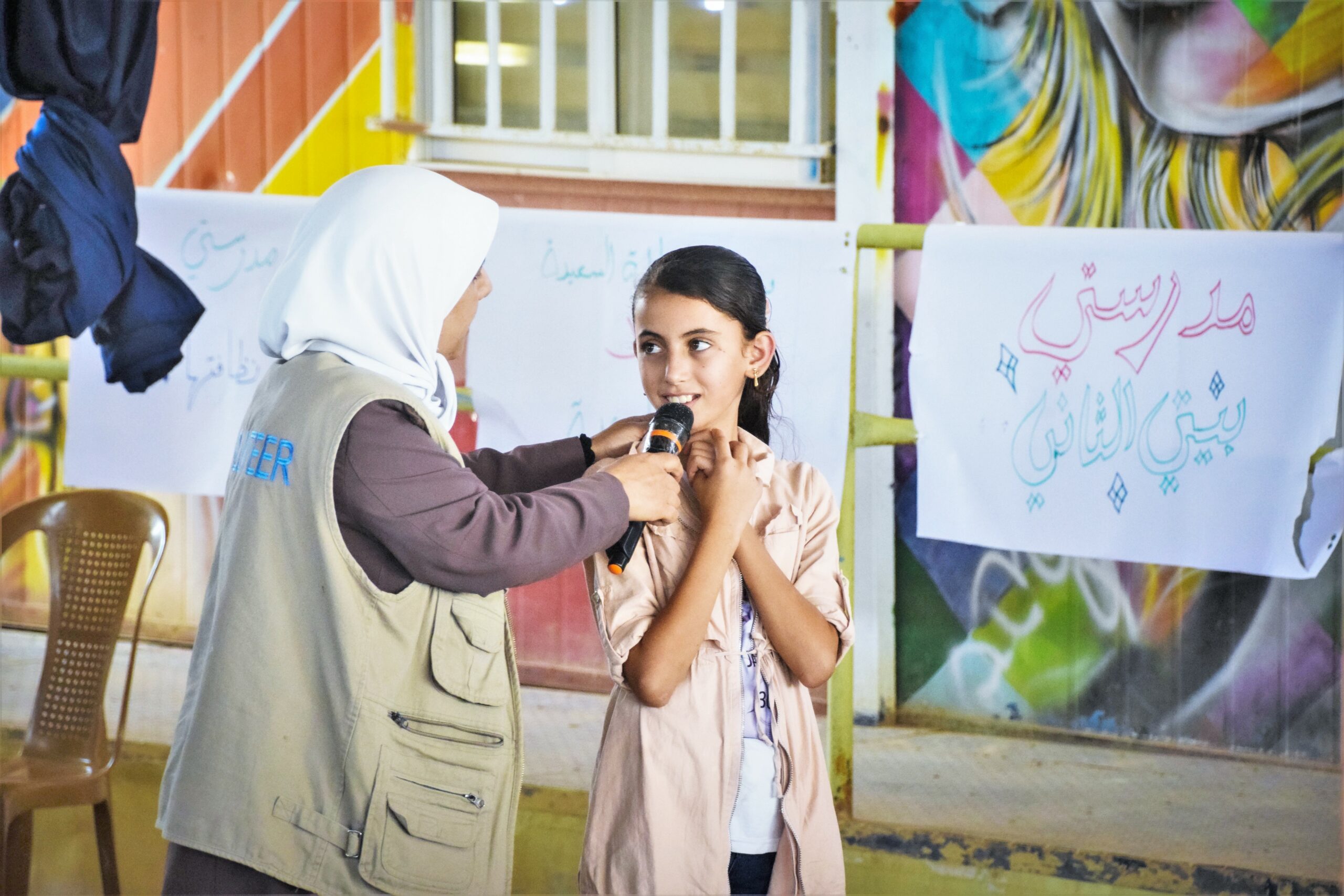 We also know how important it is to feel physically and emotionally safe at work. "In a culture where people help each other, there is often more trust, quality, and security," said Zarko Draganic, our chief of party for the COMAC program in Afghanistan. Whether it's finding time for colleagues to connect with each other or having an open-door policy, we want our teams to be able to recharge and support each other.
With a wide range of resources and many avenues for sharing safety needs, our aid workers can feel prepared to do their selfless jobs. True to our values, we put people first, no matter the circumstances. And every day our colleagues are in communities around the world delivering aid to people that need it the most, no matter what.