On November 25, 270 IDPs and several NGO teams from Nazrawa, Laylan 1 and Laylan 2 Camps gathered to celebrate International Day for the Elimination of Violence Against Women.
Throughout the day, plays depicting strong women, songs performed by children and groups, and interpretive dances promoting peaceful coexistence raised awareness of the negative impact of violence against women and children, and how it can permanently harm society.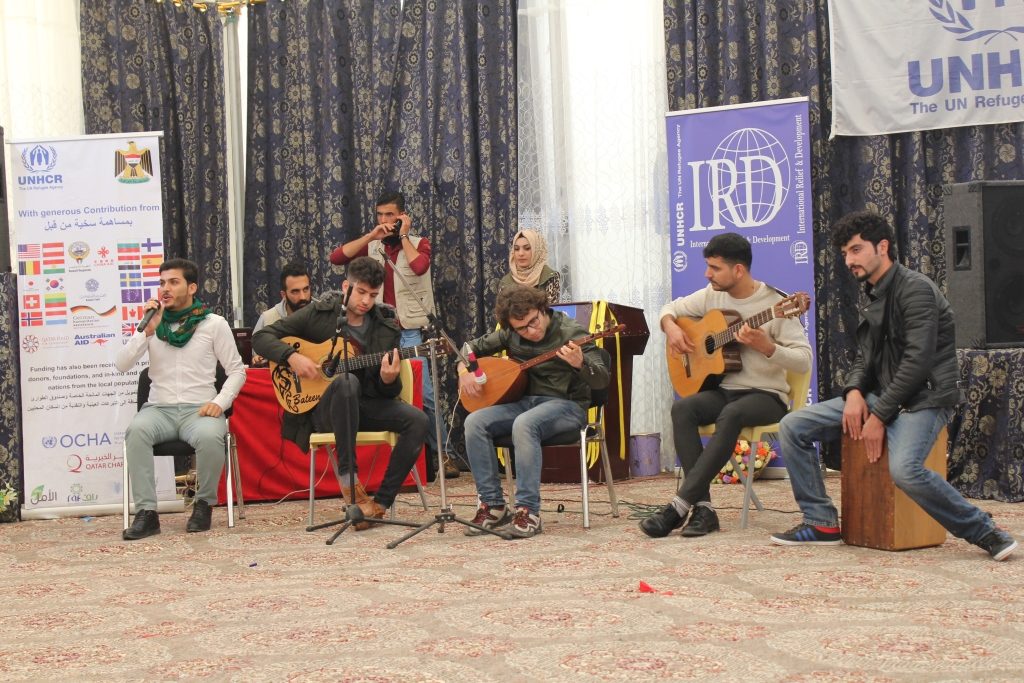 The event, organized by Nazrawa Camp Management in cooperation with Laylan 1 and Laylan 2 camps, also urged participants to speak out against woman and child abuse. This helped encourage female victims to challenge abuse—breaking their silence, knowing their rights and breaking the cycle of violence—and ensure they get help.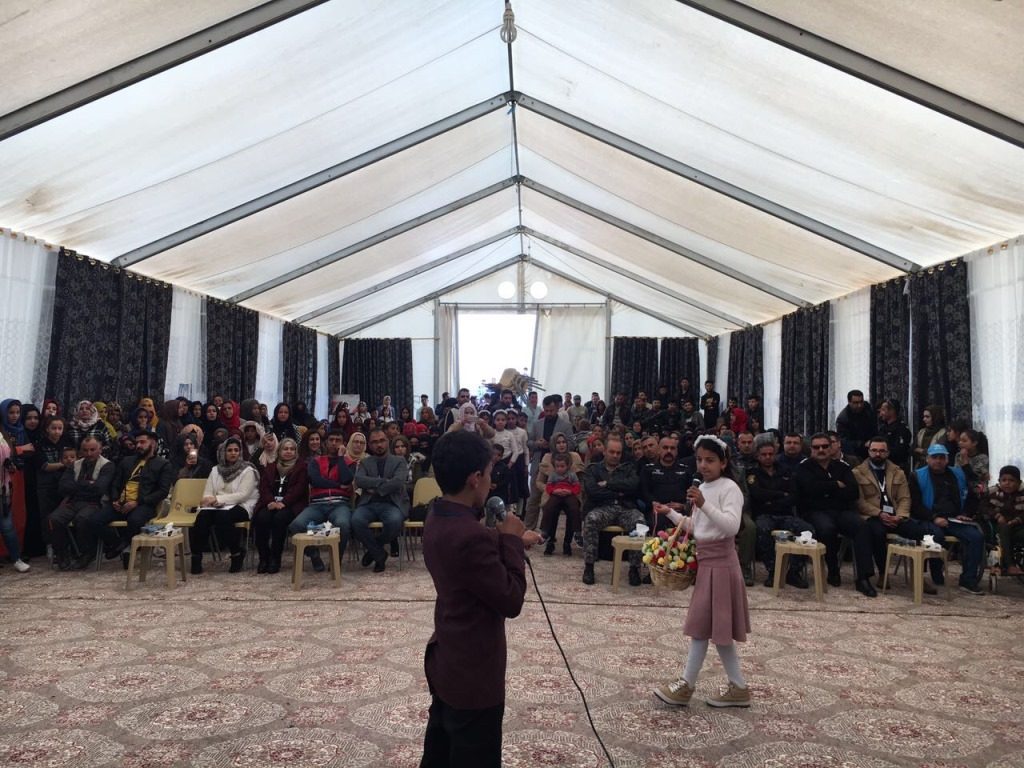 In addition to IDPs, teams of people from UNHCR, Iraqi Red Crescent Society (IRCS), Terre des Hommes (TDH), Arche Nova, Primary Health Care (PHC), Medecins Du Monde (MDM), Heartland Alliance (HAI), Islamic Relief Worldwide (IRW), ME, UNFPA, International Rescue Committee (IRC), Humanity and Inclusion (HI), CCCM team, Camp security, Head of Laylan Police, Head of Federal Police in Laylan, and Civil Defense also attended.
****
This celebration was held as part of IRD/Blumont's Camp Coordination and Camp Management/Conflict Resolution and Resilience Building (CCCM/C2RB) programs. CCCM provides camp management in four camps for internally displaced persons (IDPs) in Iraq, including accommodation and community mobilization activities. C2RB improves the lives of individuals in Iraq by identifying and implementing solutions to mitigate violence and conflict among IDPs and host communities. They are both funded by UNHCR.
RELATED READING:
Camp Coordination and Camp Management/Conflict Resolution and Resilience Building (CCCM/C2RB)
Nazrawa Camp Celebration Promotes Peace Through Tolerance