After suffering displacement and loss due to violent conflict in Iraq, Qahtan was empowered to rekindle his passion for art and is using it to inspire future generations
Qahtan, a 47-year-old father of five children, was a farmer in Iraq. Though it was not always easy, he managed to build a modest house and purchase a car. In his free time, Qahtan created paintings inspired by his peaceful rural life.
In 2014, Qahtan's quiet life was upended. Battles between ISIS and security forces severely damaged his home, ruined his crops, and threatened the family's safety.
"I had to flee with my family for fear of death, leaving our possessions, our beautiful house, our farm, and our memories," Qahtan recalls. "We fled to the displacement camps, and then to a small house in the province of Kirkuk where we lacked basic necessities, including water and electricity."
To help Qahtan cope with the trauma and find a sense of normalcy amid the stress of displacement, Blumont provided him with drawing materials and encouraged him to begin creating once again.
"I have a talent for drawing," Qahtan said. "Once I start drawing, I feel meaning in my life and I can express what is inside me."
A local school held an exhibition of Qahtan's work and he spoke with students, encouraging them to pursue their goals. In the future, Qahtan hopes to sell his work, but for now, he continues using his time and talent to express himself and bring joy to those around him.
"Thank you, Blumont," said Qahtan, "for standing by me, and for helping me return to beautiful days and happy memories."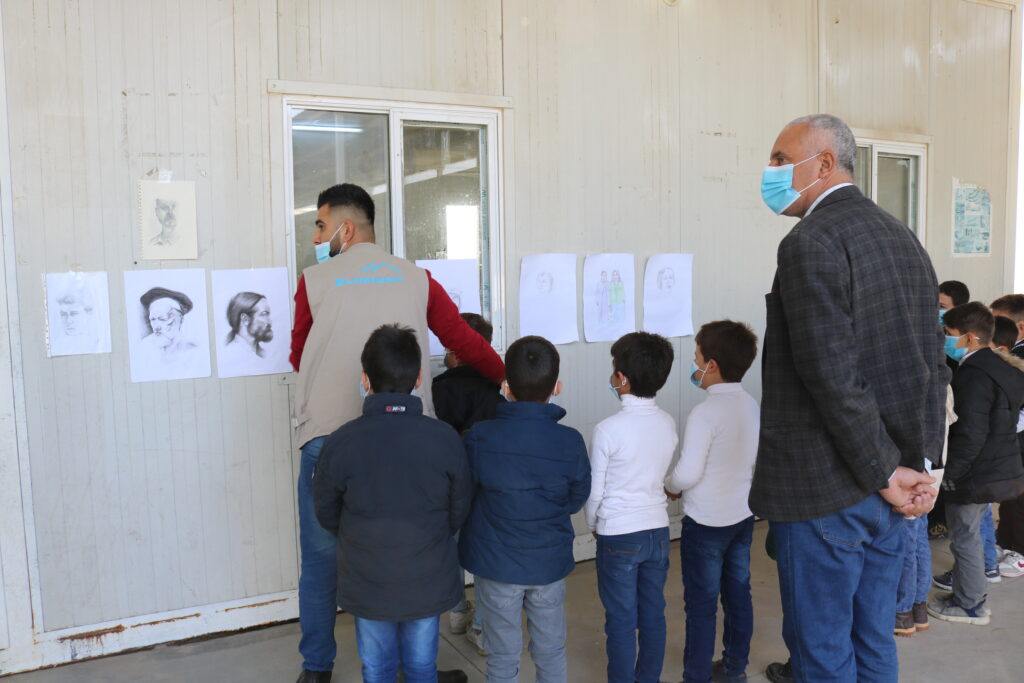 ***
READ MORE
Alleviating the Impact of Displacement on Children
Painting Hope: Casa Pintada Brings Healing to Communities
Opportunities to Work and Connect