For years the Kulk village, located in Zheray district, lacked the adequate amount of water needed to irrigate their farmlands, forcing citizens to succumb to harvesting poppy plants.  Many licit crop growers believed poppy to be a prohibited plant, but due to the lack of irrigation systems required to grow better, healthier plants, many farmers were left helpless and forced to grow poppy anyhow.
Thanks to the Kandahar Food Zone (KFZ) program, villagers in Zheray no longer need to rely on poppy as their main source of income. The KFZ program successfully constructed two water dividers which include nine water gates, two culverts and a fresh cleaning of the nine kilometer canal. Citizens of Kulk village are already recognizing the impact of the construction of these reliable and standard irrigation systems.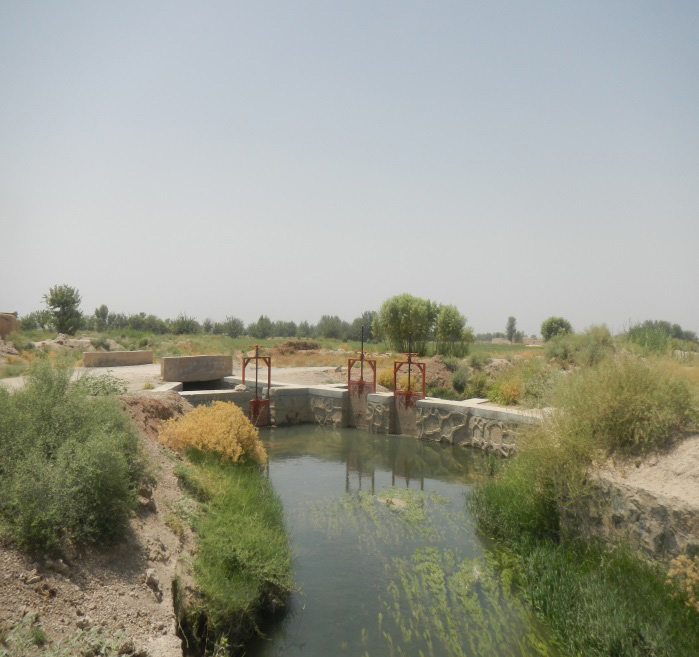 According to Mr. Mohammadin, a 40-year-old Kulk local leader who witnessed and oversaw the construction work, "For the last 15 years, our farmers were suffering due to the lack of irrigation water. Hence, most of the farmers were growing opium poppy just to support their families. But with the assistance of KFZ, things are changing and you can witness the difference by seeing the licit green plants in the entire village."
Currently, local villagers are gaining three times the amount of licit harvest compared to their harvests before the irrigation systems were constructed.  Such crops include basil, wheat, corn and mug beans.  These crops significantly strengthen local agriculture and support farmer communities.
RELATED READING
Beneficiary Profile: Afghan Farmer Turns Cucumbers into Classrooms
Solar Produce Dryers Save Time, Increase Profits in Afghanistan