People with disabilities are too often left behind in humanitarian crises. Making aid inclusive and accessible to all is critical, especially amidst displacement.
Since the beginning of the war in Syria, more than half of the country's population have fled their homes, with many of them ending up in displacement camps across northeast Syria. A large proportion of those living in displacement have a disability that compounds the challenges they face. As they adjust to life in the camps and cope with the loss of their land and loved ones, people with disabilities' trauma can be further exacerbated by community stigma and challenges accessing camp facilities.
Blumont's experienced camp management teams recognize the importance of making humanitarian assistance inclusive and accessible to all. Refugees and internally displaced people, regardless of ability, play an important role in promoting community healing and progress. When given the right tools and opportunities, there is no limit to what people with disabilities can achieve.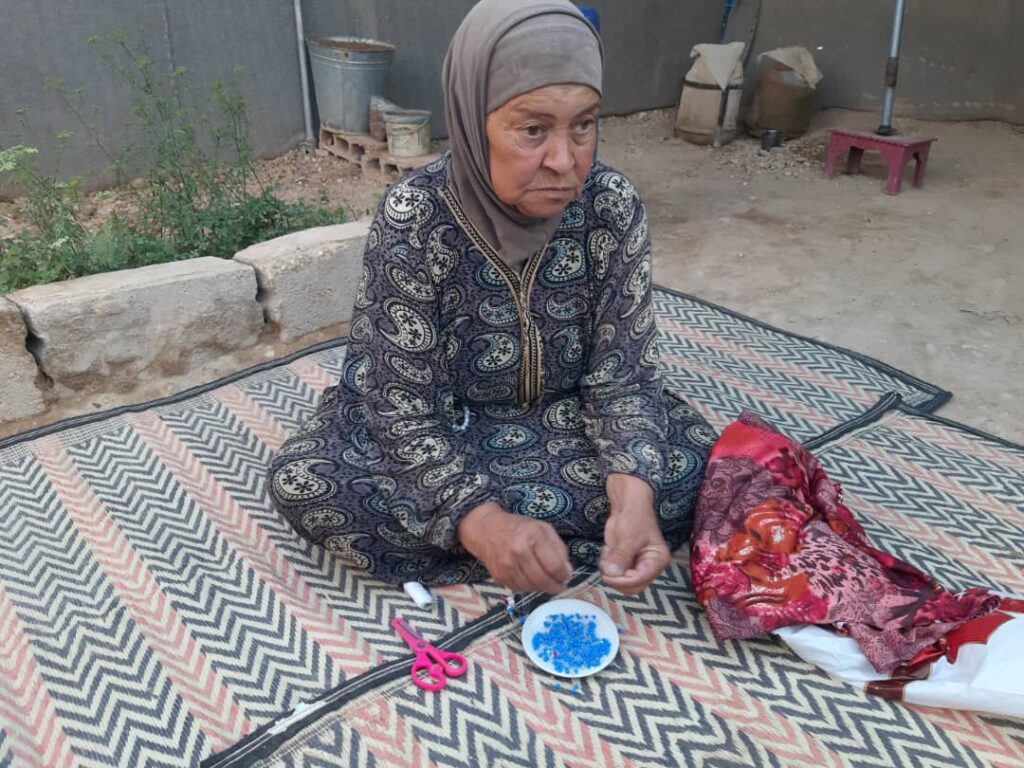 Shukria Regains Her Confidence    
Shukria is a blind, elderly woman living in a displacement camp in northeast Syria. After losing her husband, she was left with no one to care for her and depended fully on the support of her neighbors. The Blumont team and the camp's Elderly Committee began visiting Shukria regularly, helping her and encouraging her to engage in the community.
"I had lost confidence in life," Shukria said. "I thought that no one cared about me, and I fell into despair, but you sensing my loneliness has brought me hope."
During weekly visits, the team saw that Shukria had a talent for making accessories and weaving. Blumont began providing her with supplies to support her hobbies and help her fill her time. Shukria started selling her products and using the profits to purchase items she needed.
With newfound confidence, Shukria started to engage more in the community. She is an active participant in discussions on ideas for the camp, and encourages other women in support group sessions. She also advocates for providing people with disabilities with the resources they need to recover and live with dignity.
"You made me an independent person and helped me depend on myself to meet my needs without asking others," Shukria told the Blumont Community Mobilization Team. "You taught me that life requires adapting to challenges and gave me hope."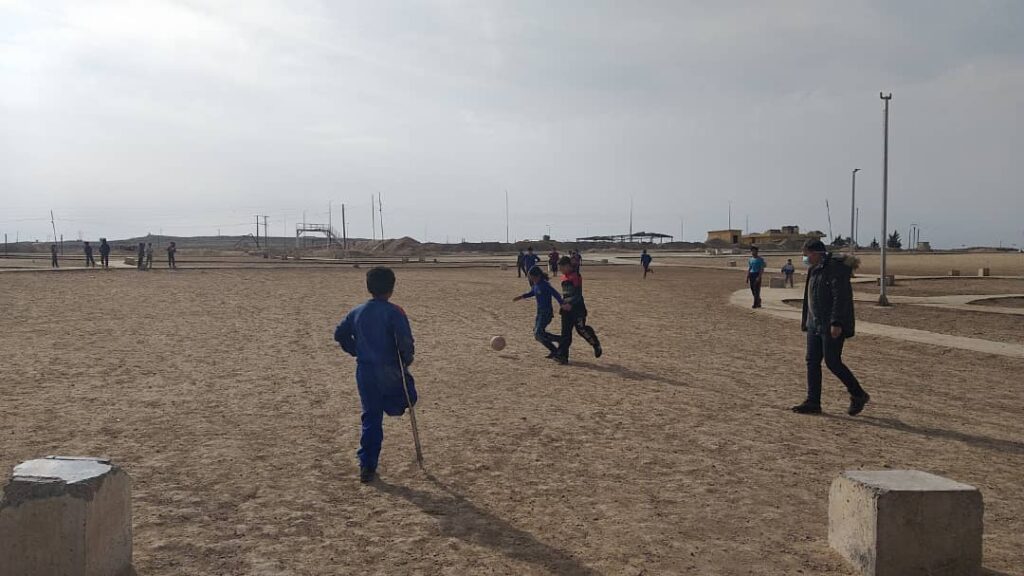 Ali Chases His Dreams
For as long as he could remember, Ali dreamt of becoming a goalkeeper, but when his leg was amputated due to illness, he lost hope. When his family arrived at a displacement camp in northeast Syria, the challenges of getting around and shame about his disability discouraged Ali.
While visiting his family, the Blumont team discovered Ali's love for football (American Soccer) and encouraged him to participate the camp's sports activities. Ali was hesitant but decided to try. Coaches encouraged him and showed him how he could still play.
Watching Ali keep up with the other children has helped some in the community change their perceptions about people with disabilities and what they are capable of. Ali now participates in other children's activities, where he has made new friends and built his confidence.
"This was a turning point in my life, and the reason I began to dream about the future again," Ali said.
***
READ MORE
"You Are My Support": Empowering People with Disabilities
Improving Access to Opportunities
A Community Approach to Health
Building Community in Displacement