Thursday, June 20 marks World Refugee Day.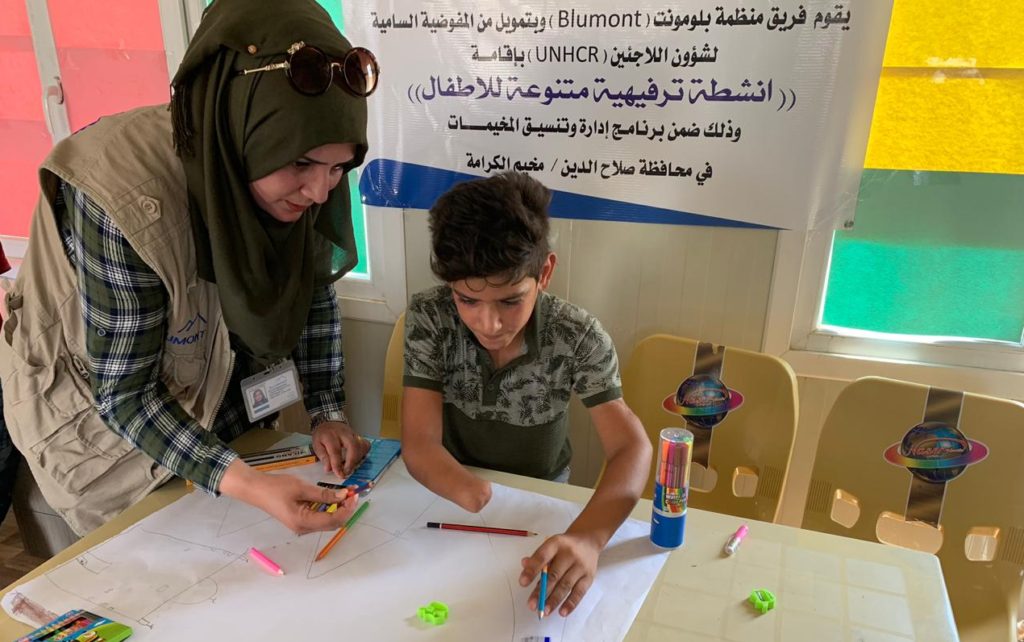 According to the United Nations High Commissioner for Refugees (UNHCR), an estimated 68.5 million people worldwide are displaced, including refugees, asylum seekers and internally displaced people (IDPs). World Refugee Day is an opportunity to raise awareness of the challenges these communities face, while also celebrating the spirit and resilience of the children, women and men that are displaced within their own countries or forced to cross borders to seek safety elsewhere.
For two decades, Blumont has worked with local governments, partners and host communities to support these populations through a range of approaches, including delivering humanitarian assistance to meet immediate needs; ensuring that people are protected and supported to engage, work and learn; and helping to strengthen and reestablish the infrastructure on which returnees can rebuild livelihoods and communities.
This week, we'll highlight some of the projects and progress we're proud to be a part of as we work to support the safety, dignity and futures of displaced people.
Camp Management 
Blumont works on the ground every day in 11 camps for refugees and IDPs in Iraq, Jordan and Syria, reaching more than 311,000 beneficiaries. Our mobile response team in Iraq conducts work in additional camps, while other programming targets non-camp populations living in host communities and urban areas.
In camps, Blumont works to improve logistics and maintenance; provide protection, health and psychosocial support; and strengthen community engagement. While each program is unique and tailored to meet the needs of varying situations, the consistent theme across all Blumont efforts is a focus on the dignity, safety and well-being of every individual. We are committed to ensuring that living conditions are in line with UNHCR and Sphere Standards.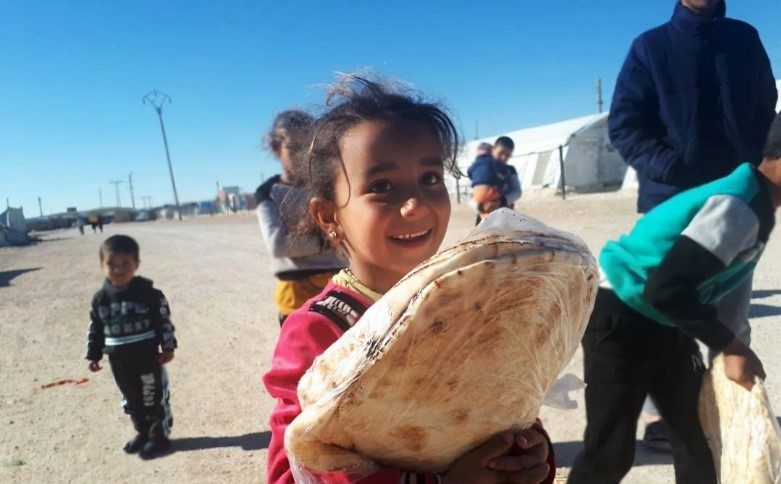 Blumont at Work: IDP Camps in Iraq
UNHCR estimates that there are more than 450,000 people displaced in Iraq due to ongoing conflicts. Blumont manages three IDP camps in Kirkuk Governate, working with more than 1,500 families. Staff provide shelter; maintain services for electricity, water, sanitation and hygiene; strengthen protection services; and address service gaps to improve overall support.
In addition to the camps in Kirkuk, Blumont has a mobile response team working across multiple camps in Baghdad, Salah al-Din and Al Anbar governates. This model is flexible, as staff from Blumont's teams in Erbil and Baghdad can travel to different camps to collaborate with partners, maintain facilities and address emerging beneficiary needs.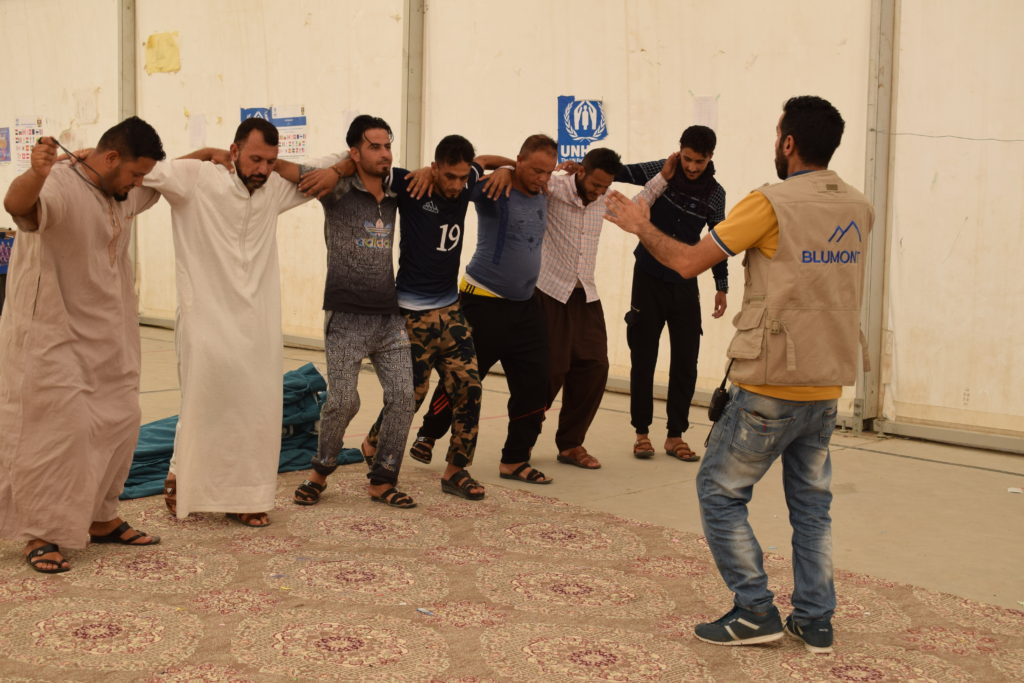 Beyond basic needs, Blumont works to help strengthen the community and support the well-being of people who have suffered trauma as a result of the ongoing conflicts. Campaigns targeting both physical and psychosocial health focus on outreach, particularly to women, youth and the disabled, who often face additional hardships when displaced. Educational and recreational opportunities, including sewing workshops and handicraft markets for women, or soccer matches and crafts for children, help to create another opportunity for people to get involved, build life skills and feel like a part of their community.