Religious leaders play a key role in promoting peaceful coexistence and tolerance in Iraq.
Since 2014, the impacts of ISIS and war have led to division and severed community ties in Iraq. With a diverse set of beliefs and faiths throughout the region, extremist groups often employ propaganda to exacerbate division and further their political agendas.
In an effort to promote reconciliation and reduce sectarian conflict, the Community Coexistence and Cohesion Program, funded by UNDP, brought together 100 religious and minority leaders to foster understanding between groups. Representatives from multiple religious sects – including Sunni and Shia Muslim, Christian, Yazidi, Sabian Mandaean, Zoroastrianism, and Judaism – participated in interactive online sessions where they discussed topics including countering hate speech, interfaith dialogue, and fighting religious stigma.
Awat was one of the faith leaders who participated in the virtual sessions. As a female Zardashti leader, she brought a unique perspective to the discussion.
"In Iraq, it is not common for women to be religious leaders," she said. "As a woman living in a man-led society, I wanted to prove to myself, and other women, that women are not only worthy of equal leadership positions in all aspects of society, but also worthy to be religious leaders."
Despite the initial discomfort of discussing traditionally taboo topics, the training sessions created a safe space for leaders to share their experiences and address misconceptions. The open dialogue was a first step in promoting tolerance and understanding between community leaders.
"Through the discussions held, I benefited from hearing different opinions than mine," shared Awat. "I learned how to convey my message to others in the way they are comfortable with and also to understand more about how to respect different beliefs, customs, and traditions as a starting point in the process of peaceful coexistence."
At the end of the virtual trainings, 25 leaders were selected to form a coexistence network to share their lessons learned with the larger community. After attending an additional training on leadership, communication, and public speaking skills, they created sub-network hubs in their respective governorates to expand program impact and reach.
Networks worked together to lead public events and virtual seminars for community members, including women and young people, to share messages of coexistence, forgiveness, and ending sexual- and gender-based violence, while also encouraging COVID-19 precautions.   Blumont partnered with two local radio stations to host 29 broadcasts led by religious and minority leaders, activists, and journalists, to further amplify information on tolerance.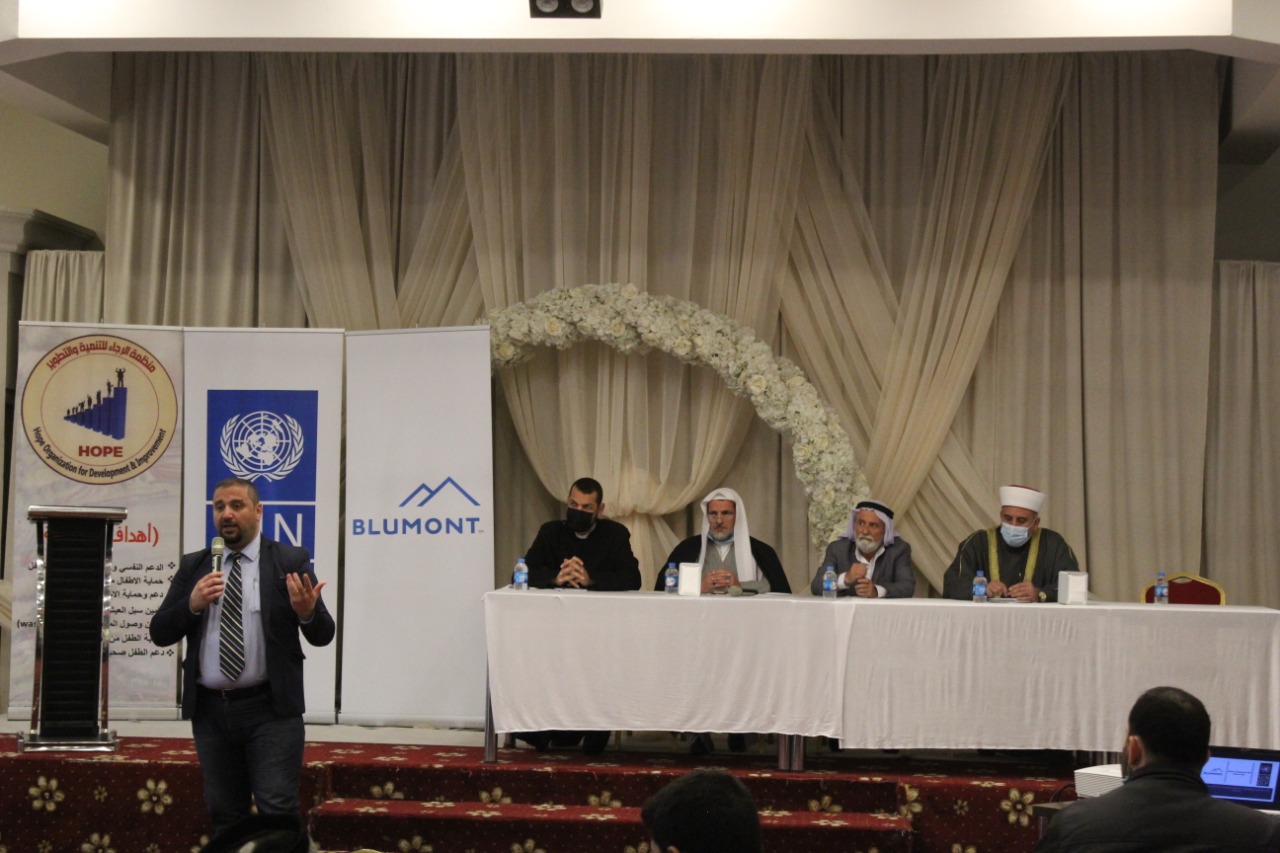 In total, program activities reached more than 2,730 community members. With religion playing an essential role in influencing community attitudes and behaviors, faith leaders can be drivers of healing and unity in times of conflict and division.
"My efforts and those of other activists will be influential over time, such as water droplets that drill beautiful holes in the hardness of a stone, affecting the minds of others," said Awat.
***
READ MORE