On World Refugee Day, we stand with the 70M+ refugees who have been forced to flee their homes because of war, conflict, and persecution.
Among this vulnerable population, women, youth, elderly people, and persons with disabilities, face even greater challenges. Social and traditional norms, accessibility, and economic hardship can hold people back or dissuade participation in an already challenging environment. At the same time, Blumont recognizes that these groups are essential to effectively build a community. Our programs support  and enrich communities with a special focus on vulnerable persons.
This approach is reflected in Blumont's work at Za'atari Camp in Jordan. Unique, targeted programs are tailored to support the camp's most vulnerable residents. For vulnerable refugees, Blumont employs a protection-based approach to ensure the community is aware of how and where they may seek mental, physical, and psychosocial support, as well as other available services through referrals and counselling. Case managers and social workers identify people who may be particularly at risk and refer them to available services—providing follow up until the situation is addressed.
Beyond individual cases, community programs in Za'atari Camp aim to encourage meaningful engagement: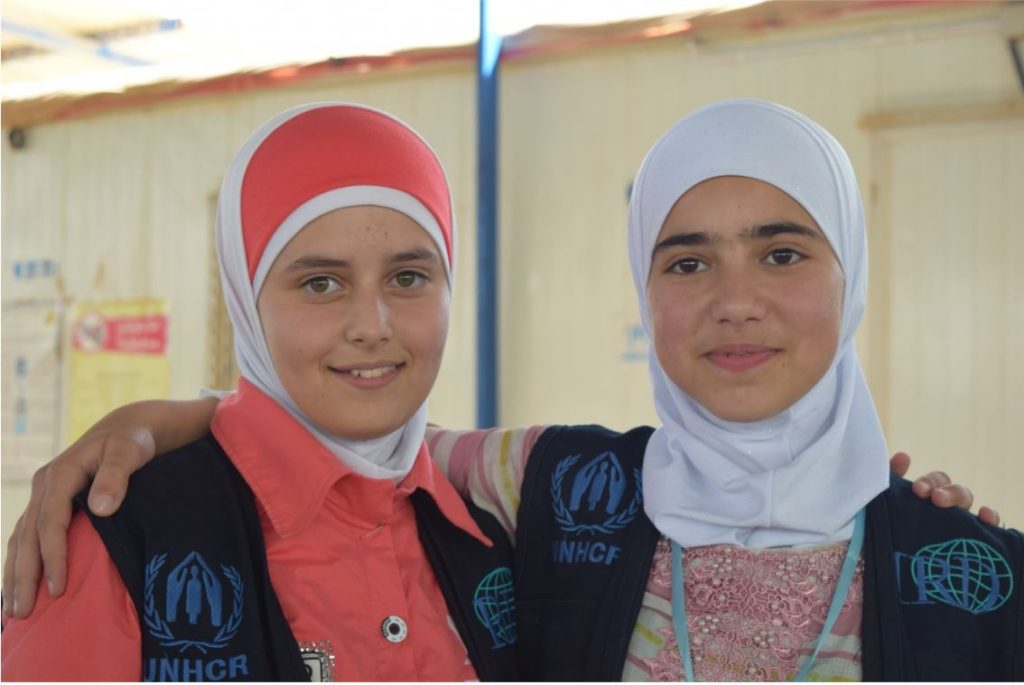 Blumont started the TIGER program to engage and empower girls. Opportunities to develop talents and make friends are combined with activities to hone leadership skills and raise awareness of key issues that could affect the girls' future. TIGER (These Inspiring Girls Enjoy Reading) encourages the girls to take on challenges and be a part of the community—discussions on child marriage are reinforced by the girls writing their own songs and poems to share the information; lessons on the environment have inspired the girls' to start a campaign against littering; ideas learned in the group setting are taken back to be shared with family and friends. TIGER inspires girls, and in turn, they inspire the community.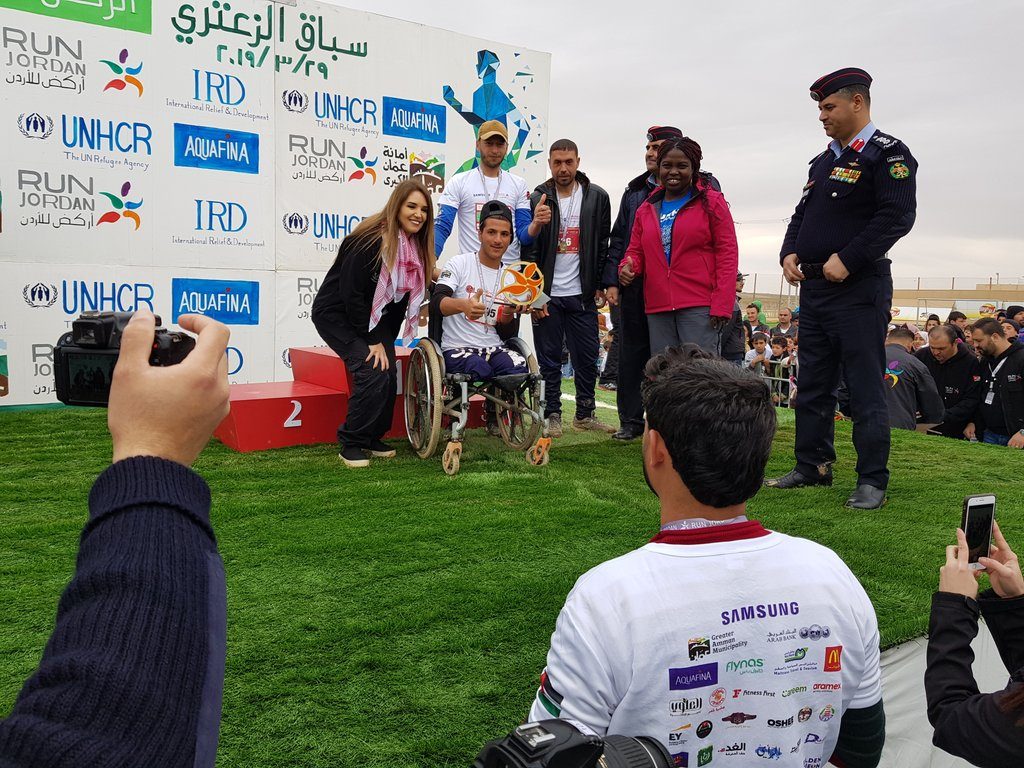 The World Health Organization estimates that 15 percent of the world's population has a disability. People with disabilities face unique challenges when displaced from their homes, whether it is in terms of mobility, accessing services, or feeling a part of the community. Sessions are held to share information and provide support to families, such as Autism Awareness month activities in April. The conflict in Syria has also left many refugees with serious injuries and health conditions, including lost limbs, lost hearing, and paralysis. Targeted household-level outreach aims to ensure that people do not feel isolated and see an opportunity to not just engage in the community, but to also lead. People with disabilities are teaching Arabic classes to young people, helping to share their knowledge, while also showing young people that a disability does not hinder potential. Others are showing staff and volunteers how to fix wheelchairs, which in turn helps more people in the community. One young man named Sami, who lost his leg after a bombing in his village in Syria, struggled when he first arrived at the camp, but now vendors at the market call him "champion," because they see how he challenges himself, and it motivates him to do more.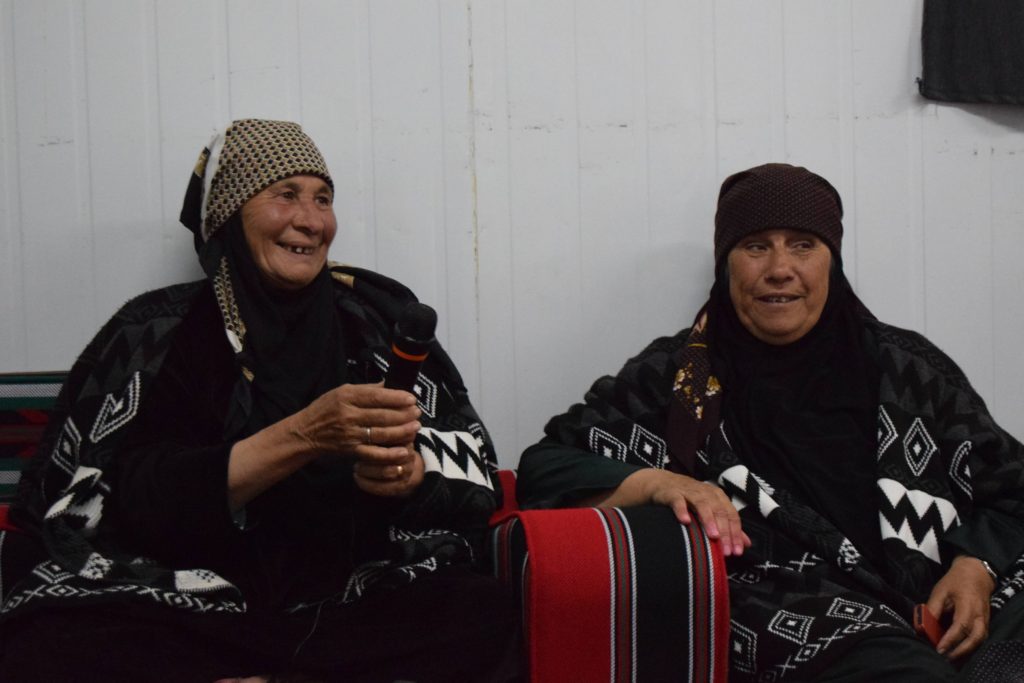 Blumont works with UNHCR and other partners to ensure that elderly people have opportunities suited to their interests. Regular gatherings provide a chance to socialize, discuss coping mechanisms, and connect with different members of the community. Gatherings to talk and drink coffee around the mehbej, a traditional coffee grinder, also help people to connect to their lives before displacement. Elderly residents bring with them a knowledge of pre-conflict Syria—a home that many younger refugees have never experienced.Sessions with the TIGER girls provide an opportunity to share knowledge of traditions and stories from Syria, while also strengthening connections between older and younger generations.