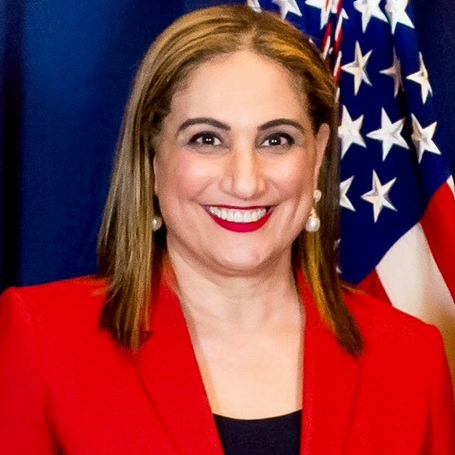 Randa Fahmy
Member, Blumont Board of Directors
Randa Fahmy is an internationally recognized expert in global government affairs, energy policy, and national security. With more than 30 years of legal and public policy experience, she is currently President of Fahmy Hudome International, a strategic consulting providing advice and counsel to international and domestic clientele with an interest in international business transactions, global government affairs, and energy policy. Ms. Fahmy previously worked in both the Executive and Legislative branches of the U.S. Government, including service as U.S. Associate Deputy Secretary of Energy under President George W. Bush.

Ms. Fahmy has served on The United States Secretary of Energy Advisory Board, The United States Department of State Advisory Committee on International Economic Policy, and the Maryland Governor's Commission on Middle Eastern American Affairs.

She received her Juris Doctor from Georgetown University Law Center and her bachelor's degree summa cum laude from Wilkes University.