Community-Based Protection
Engaging the community and creating opportunities at the Za'atari refugee camp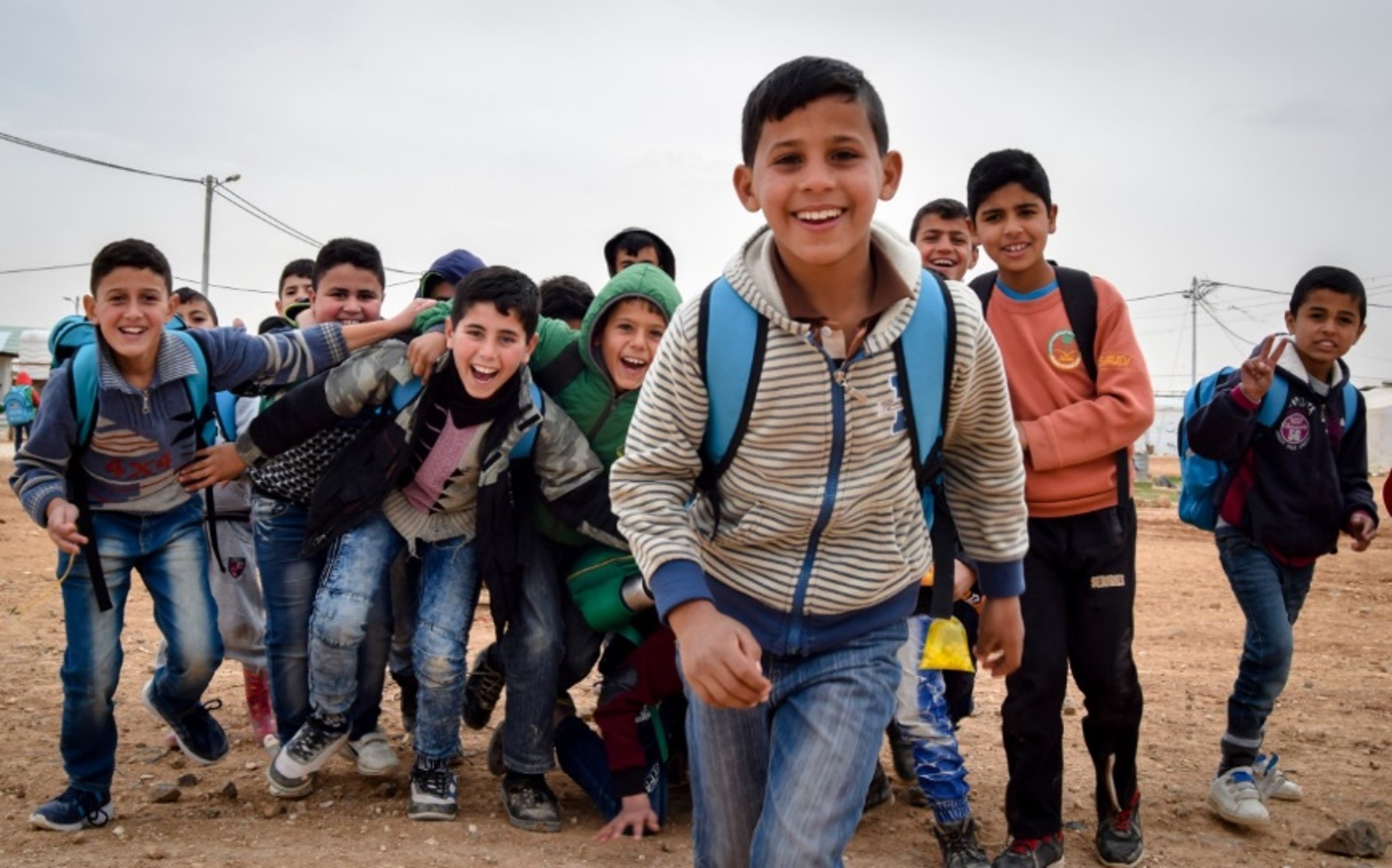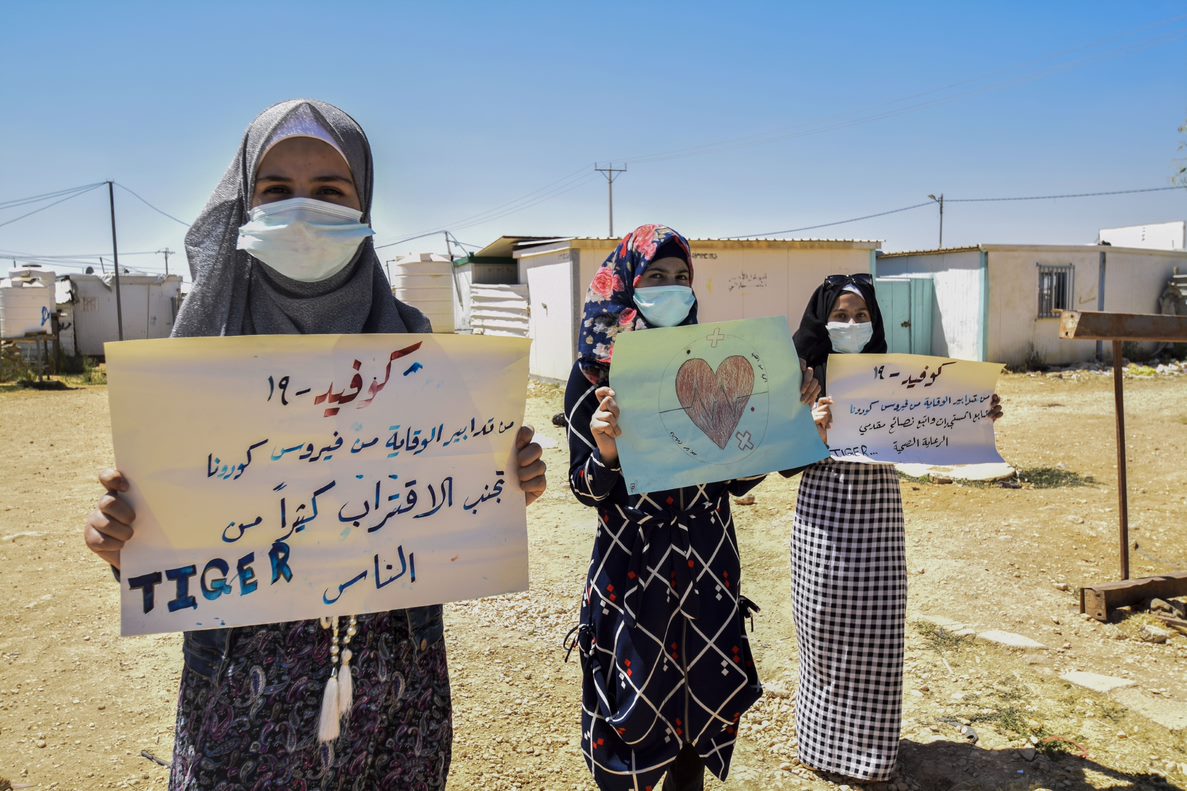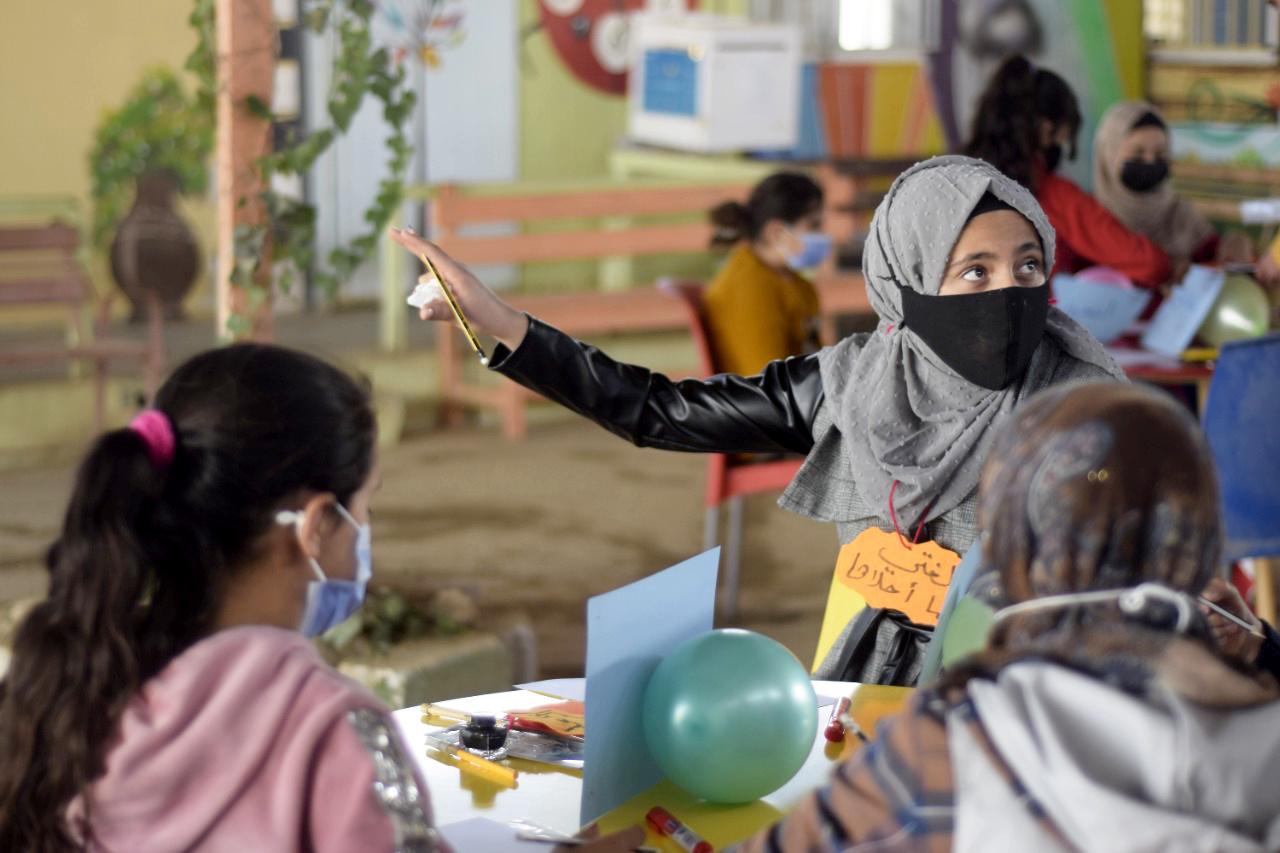 Increasing Community Engagement
We have years of experience working with the 77,000 Syrian refugees living at Za'atari Refugee Camp in Jordan. A key component of current Community-Based Protection (CBP) programming is to engage community members of all ages in camp life and decision-making. Through community gatherings and focus-groups, residents discuss key issues, such as preventing gender-based violence, and help identify gaps in services. Feedback is then shared with UNHCR and other relevant stakeholders to identify solutions. Each year, our team works with UNHCR and the community to expand opportunities for camp residents to get involved and learn, while using their talents to create innovative ways to address community needs.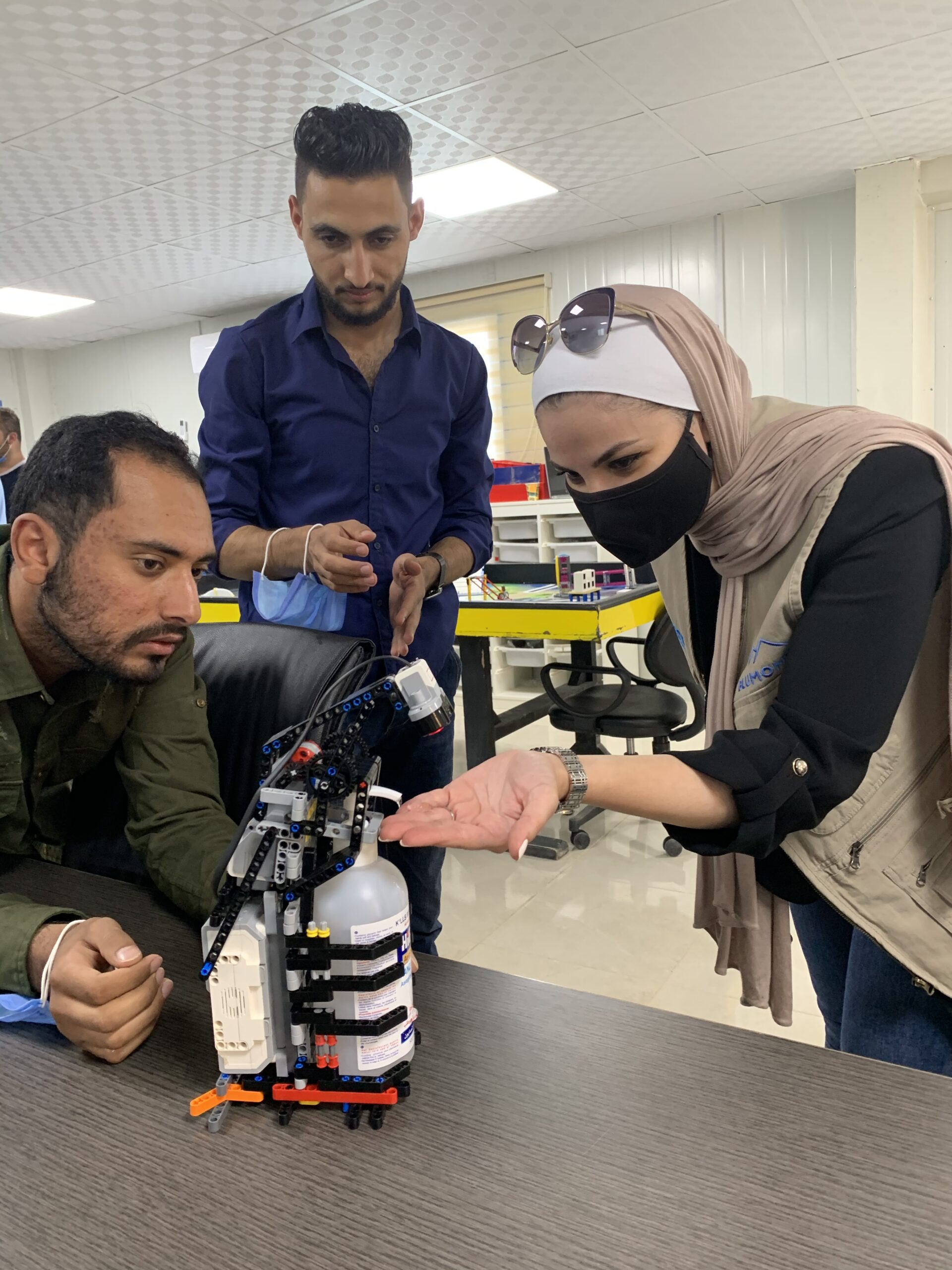 The Innovation Lab
The Innovation Lab is a high-tech lab where young people meet to learn coding and robotics through hands-on workshops. Lab coaches and counselors are camp residents with subject matter expertise, including current students at local universities. Through the Innovation Lab, Za'atari teams have competed at (and won!) national robotics competitions, invented and built devices to address challenges posed by COVID-19, and inspired a new generation to look to technology for inspiration and problem-solving.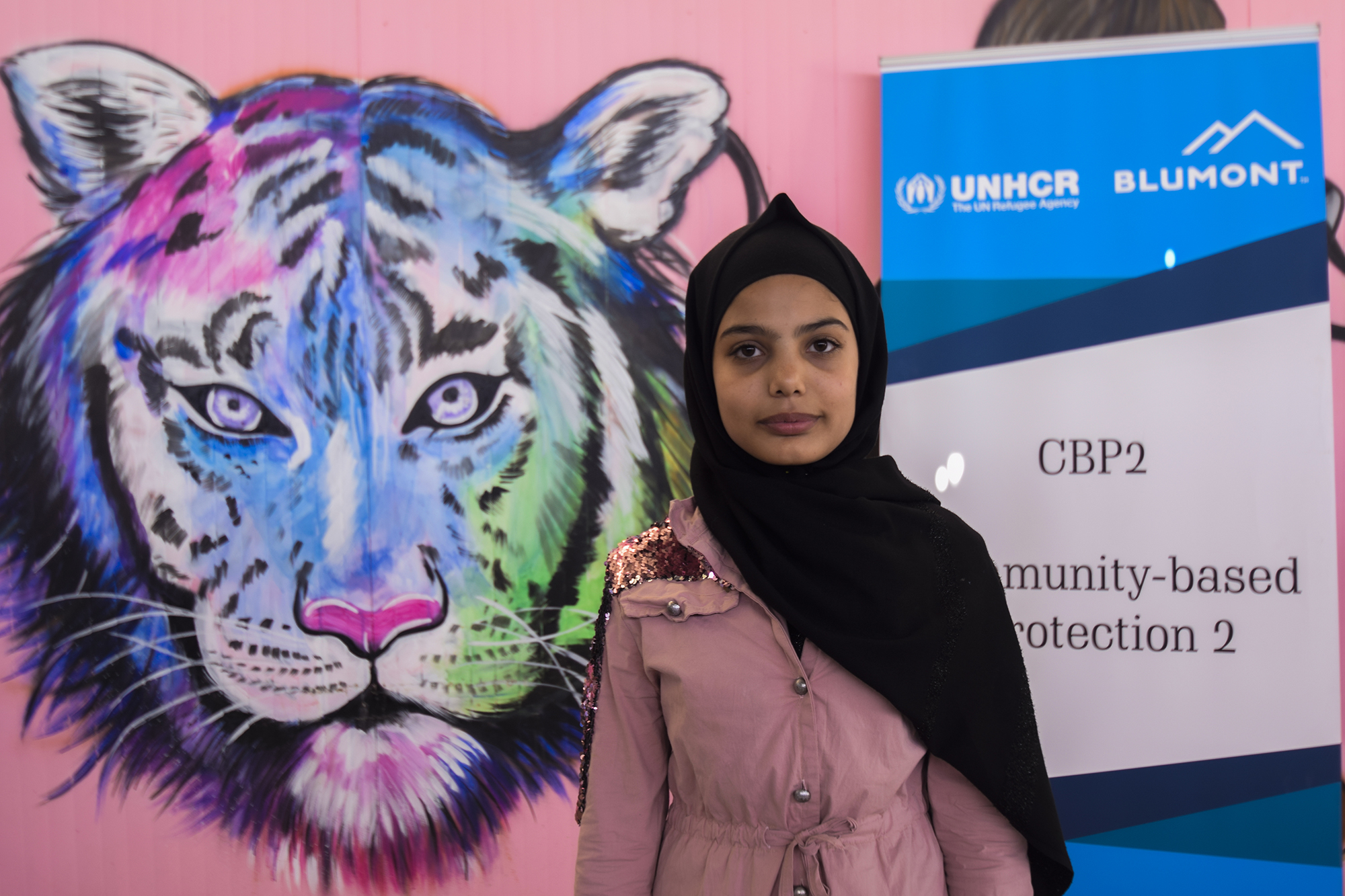 The TIGER Program
The TIGER Program teaches young people crucial life and social development skills in fun and engaging ways. Started years ago as "These Inspiring Girls Enjoy Reading (TIGER)" to empower young girls, the program has expanded to include boys (Guys Enjoy Reading too). Mentors guide youth in activities, ranging from reading groups to awareness campaigns, designed to help young people discover their interests and find their voice in the community.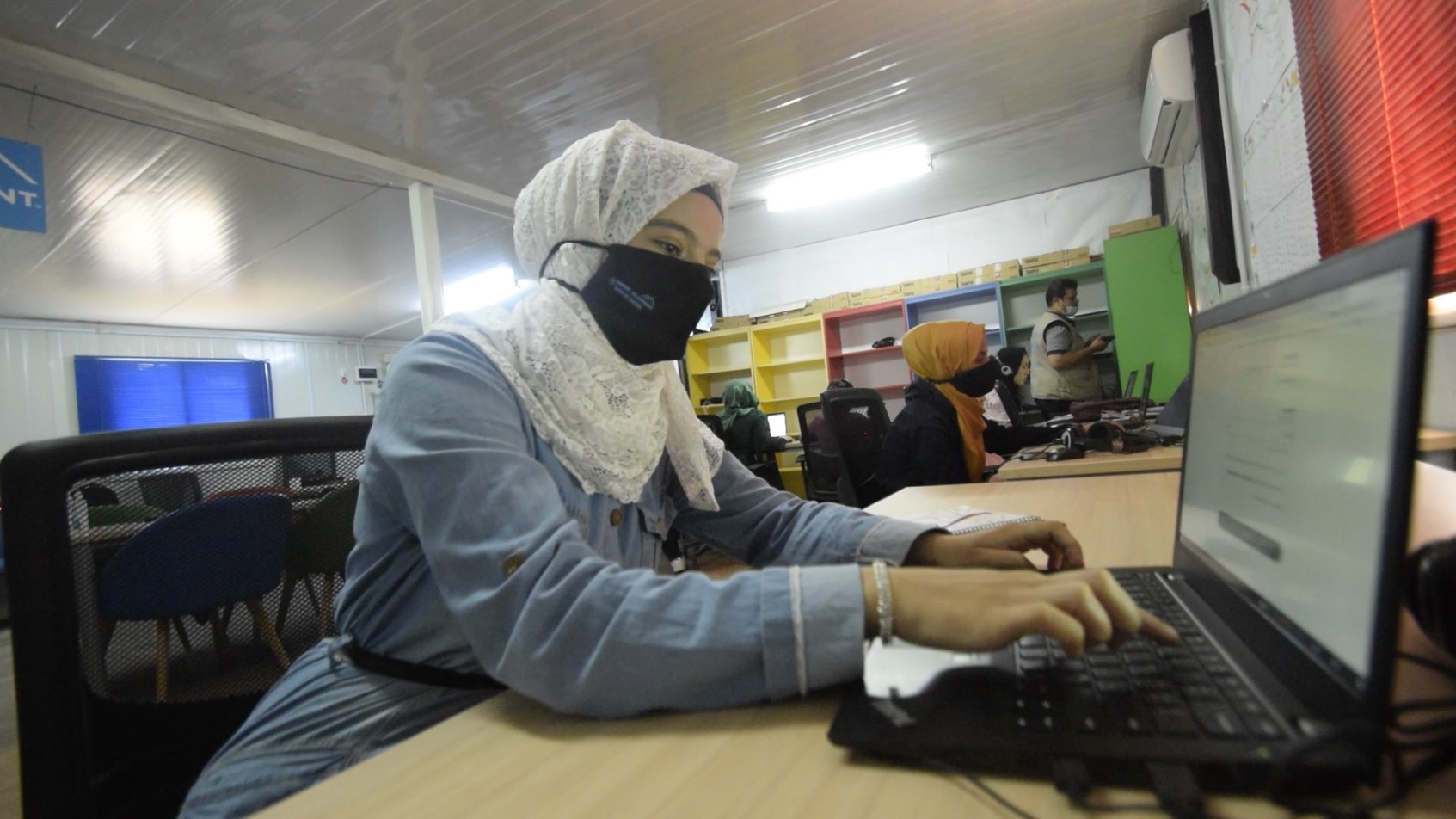 Learning Hubs
Learning Hubs are informal educational centers where young people and adults can use the internet to complete homework assignments, take on supplementary course work, or apply for jobs. At the Hubs, coaches offer a variety of trainings and educational opportunities to help participants build their computer skills.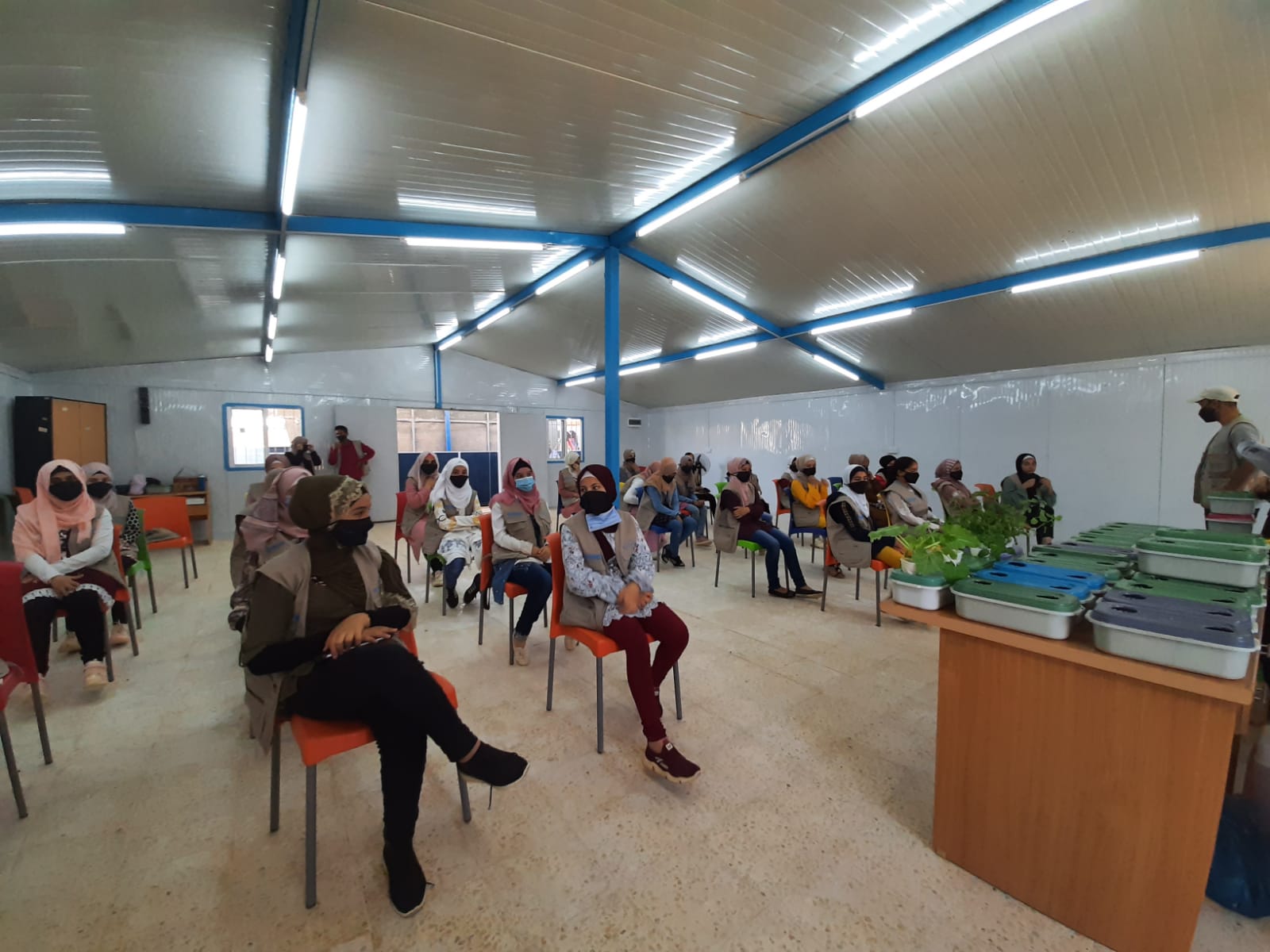 The Made in Za'atari Center
The Made in Za'atari Center provides entrepreneurs with vocational trainings in tailoring, soap-making, and handicrafts, and then provides opportunities to showcase and sell products at camp exhibitions, providing a new source of income.
RefuGIS
RefuGIS trains residents to use GIS mapping to track camp needs and population movements. Data collected by RefuGIS is shared with camp stakeholders and UNHCR to assess gaps and identify solutions.
The Mask House
During the COVID-19 pandemic, our team leveraged community skills and resources to help keep everyone safe. Working with UNHCR, we established the Mask House, which hired women who participated in the Made in Za'atari Center's vocational trainings to produce more than 73,000 face masks to protect the community. TIGER girls and boys helped package and distribute masks and created COVID-19 awareness posters to encourage mask use.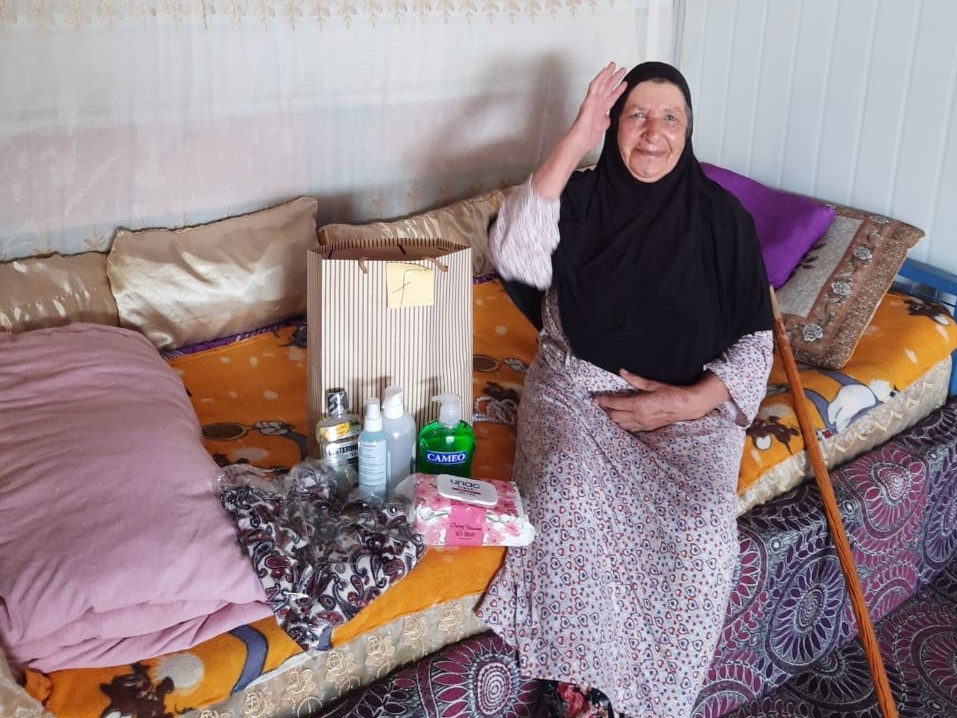 Case Management Services
A dedicated case management team conducts regular household visits to assess the needs of vulnerable households and community members—especially people with disabilities and older persons—and connect them to relevant services. After residents are referred, the team holds follow-up visits, which were switched to phone calls during COVID-19, to ensure needs are met. Our team monitors residents' conditions and develops specialized care plans for people with specific needs, conducts wheelchair maintenance, and distributes diapers and medical beds to help meet families' basic needs.