Closing Emergency Assistance Gaps for Victims of Displacement
Supporting the healing and recovery of individuals and communities victimized by conflict
Funder
USAID, Bureau of Humanitarian Assistance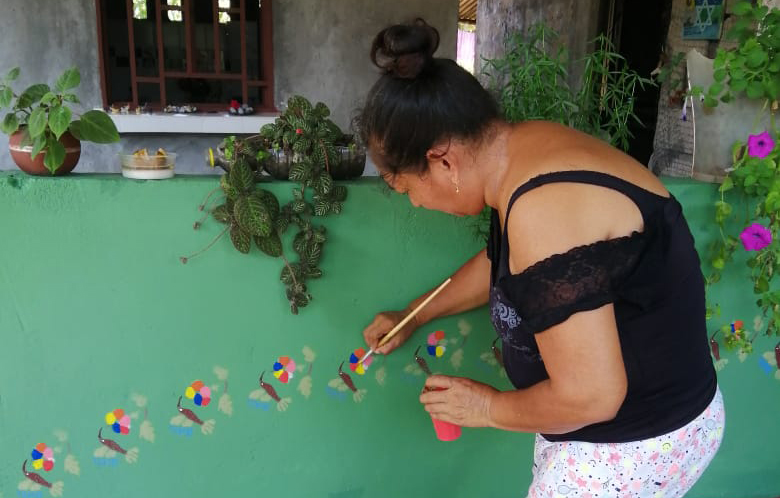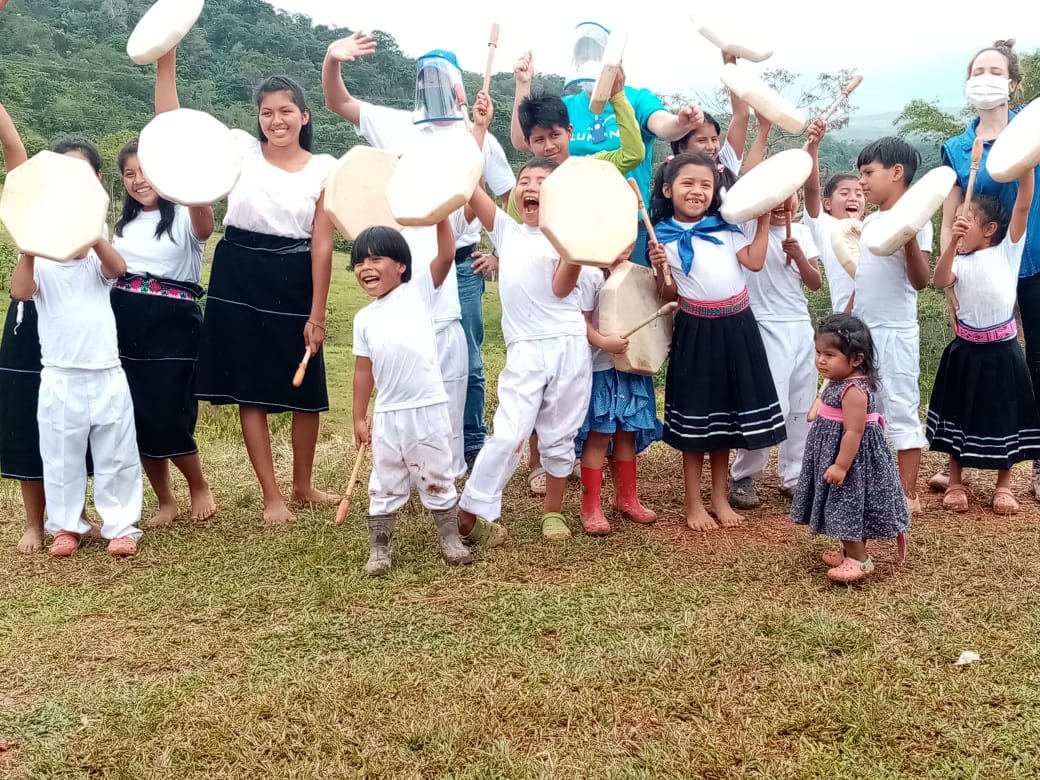 Since 2008, our work in the Closing Gaps program–previously funded by the U.S. State Department, Bureau of Population, Refugees, and Migration until October 2021–has strengthened government and community capacity to assist victims of displacement and promote lasting peace in Colombia.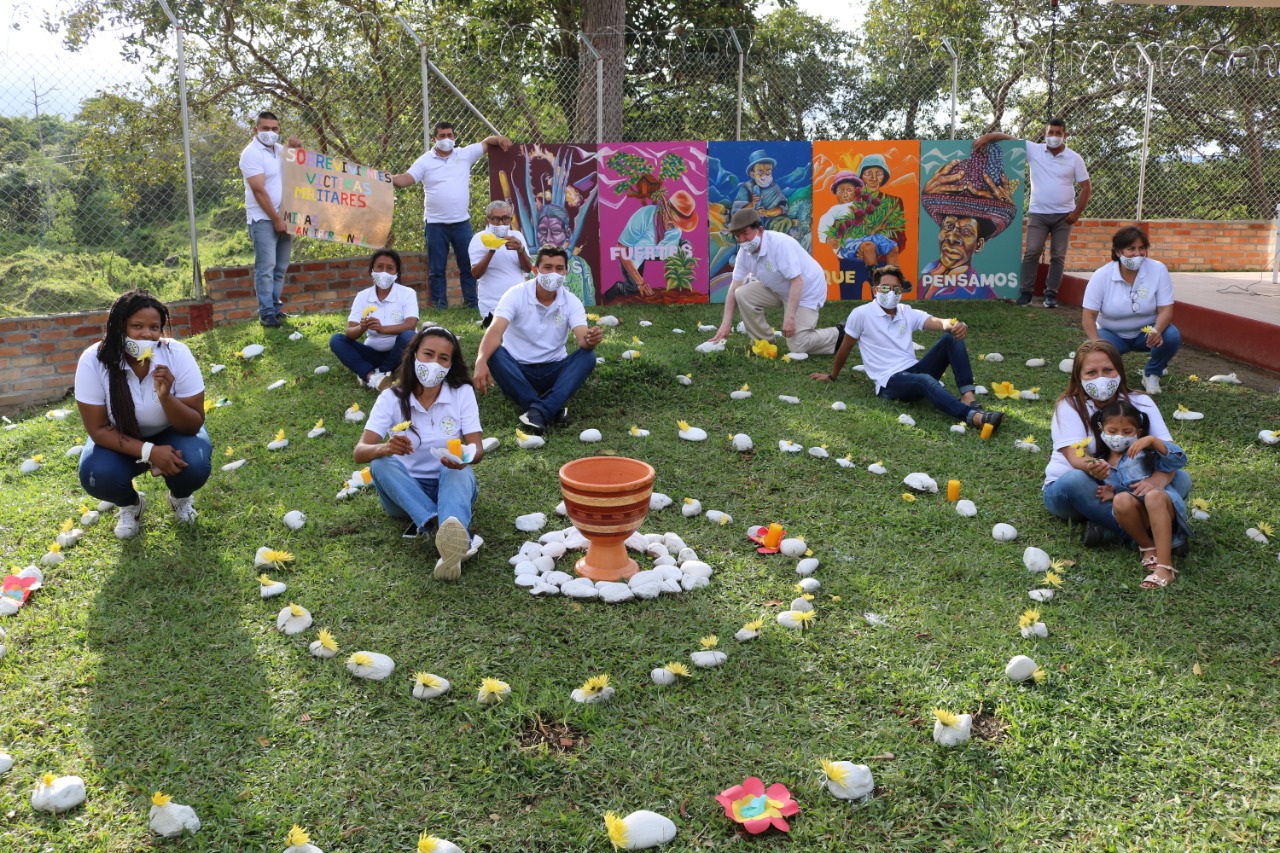 Strengthening the Capacity of Local Governance
We work with Municipal Committees to establish, implement, and monitor community action plans to provide assistance to those affected by ongoing violence. We coordinate closely with the Government of Colombia's Victims' Unit, which leads Colombian efforts to implement the national peace plan, in developing a mechanism for distributing immediate humanitarian assistance to newly displaced families. In 2020, we worked with committees to adapt activities amidst COVID-19 restrictions, helping deliver critical services while staying safe.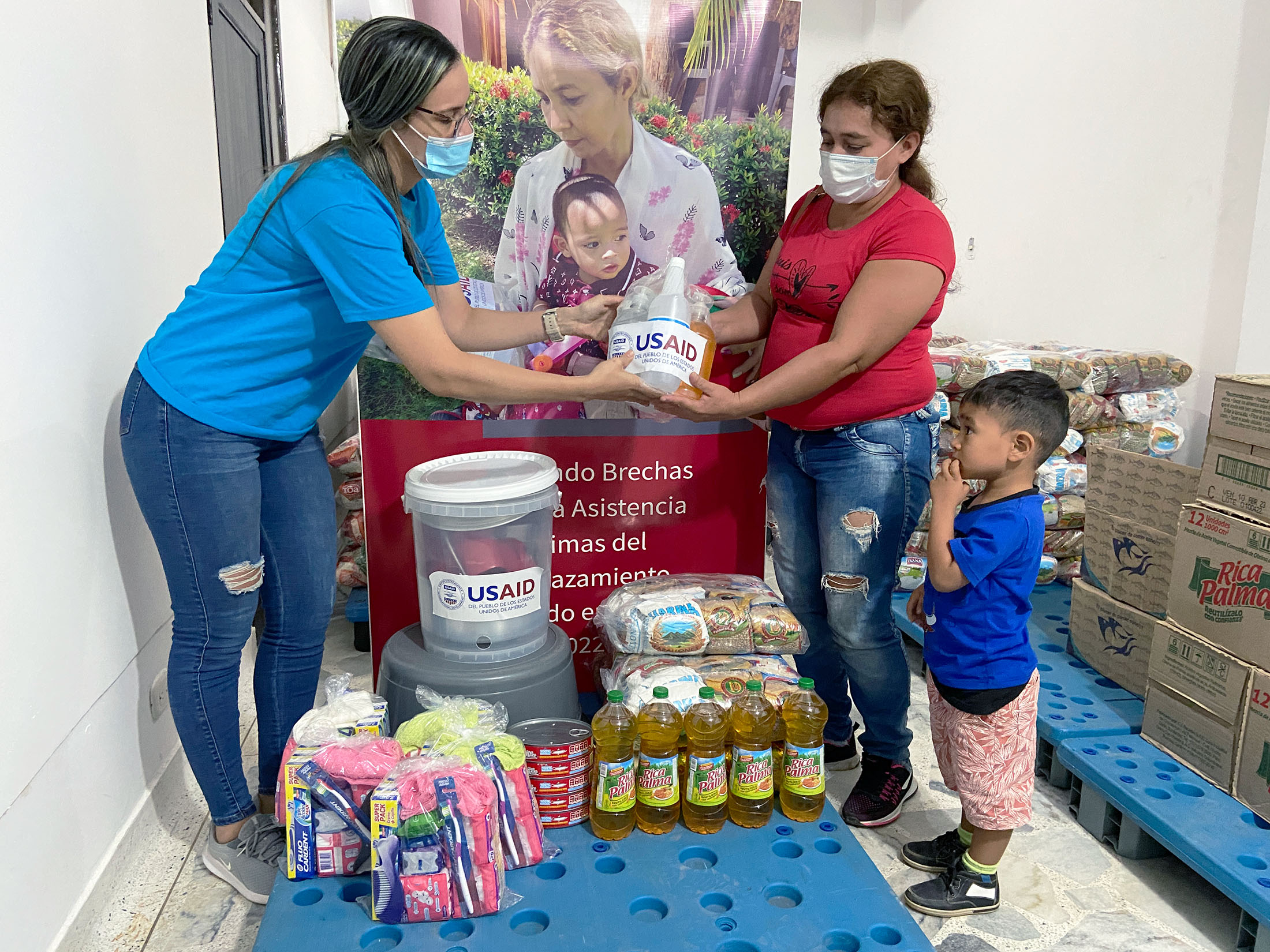 Closing the Support Gap
Colombia's Public Ministry refers families who submit declarations–a request for assistance following their displacement–to our team for further action. We provide food and supplies to meet families' immediate needs while government entities review their applications for broader support. Once government assessments are completed, we notify families of their inclusion in the national victim's registry, at which point they begin receiving assistance through government services. If notifications take longer than 30 days, we work to close the gap in services by continuing support until a decision has been made. We also connect newly displaced families to services, including helping children enroll at local schools and referring people to health services. In 2023, we supported approximately 16,600 people through nutrition, medical, and mental health assistance activities.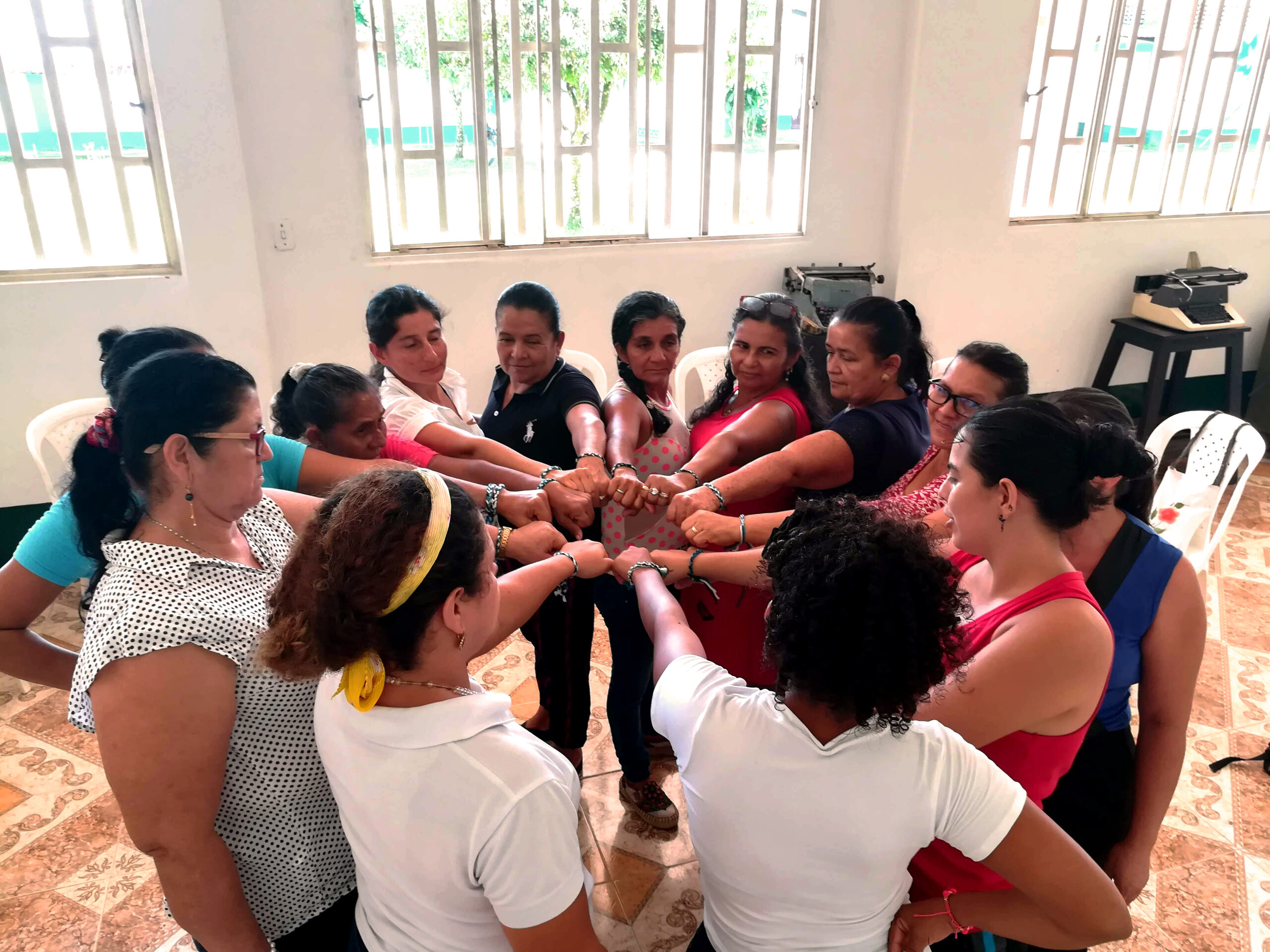 Promoting Emotional Recovery and Community Rehabilitation
When formerly displaced people resettle or return home, we work to rebuild connections, trust, and a sense of community through mutual support groups and collaborative art and neighborhood improvement projects. Support group sessions led by our psychologists help participants cope with trauma while promoting community healing and guiding victims on a path to recovery.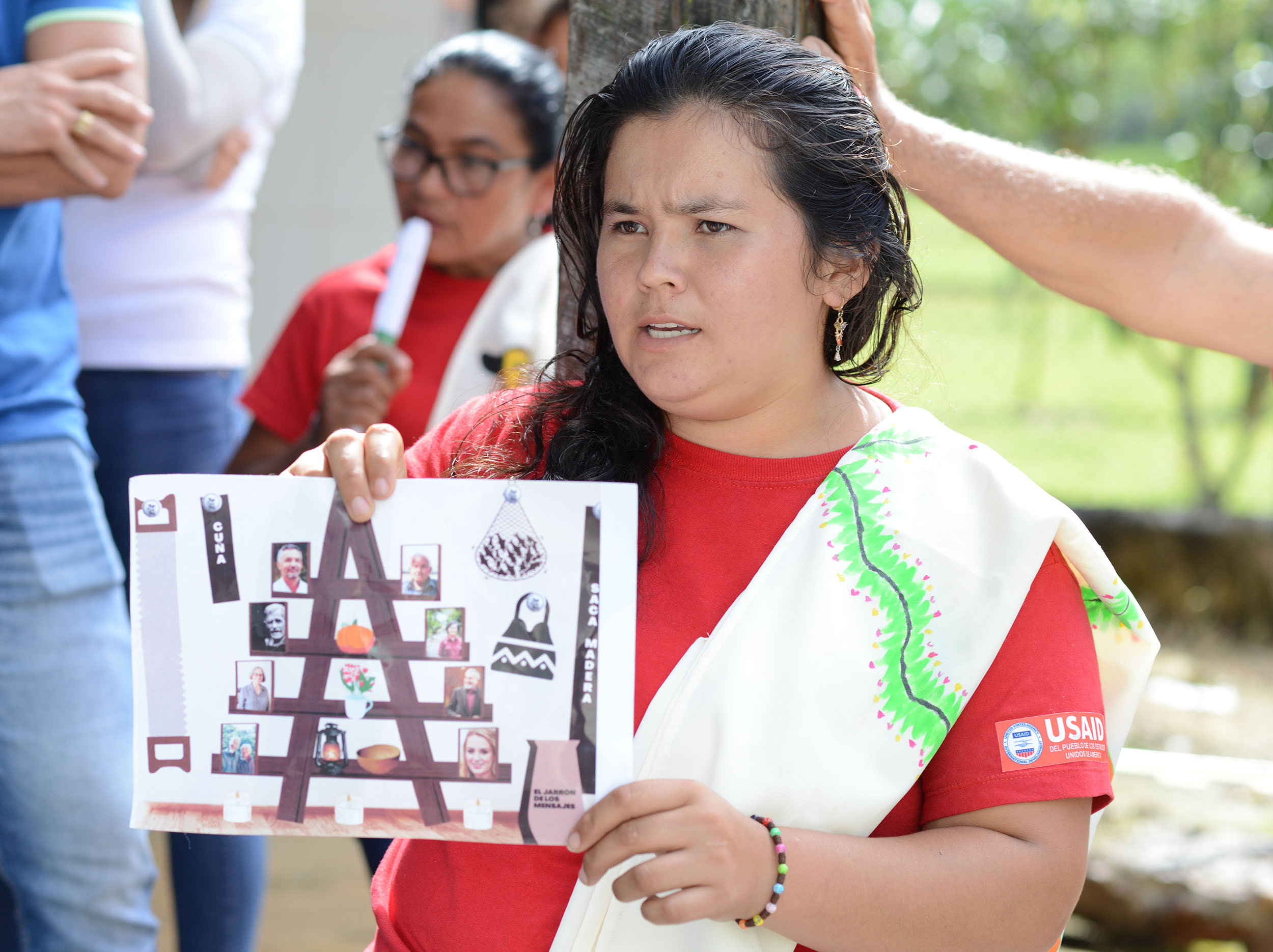 At the end of group sessions, participants work together to create a Collective Memory Initiative–a display or performance to commemorate their progress and shared experiences. Activities not only support individual healing, but also create a common foundation from which communities can move forward. Special consideration is given to women who were victims of gender-based violence, young people who were victims of forced recruitment, and indigenous and Afro-Colombian communities to help preserve their traditions and restore their lands.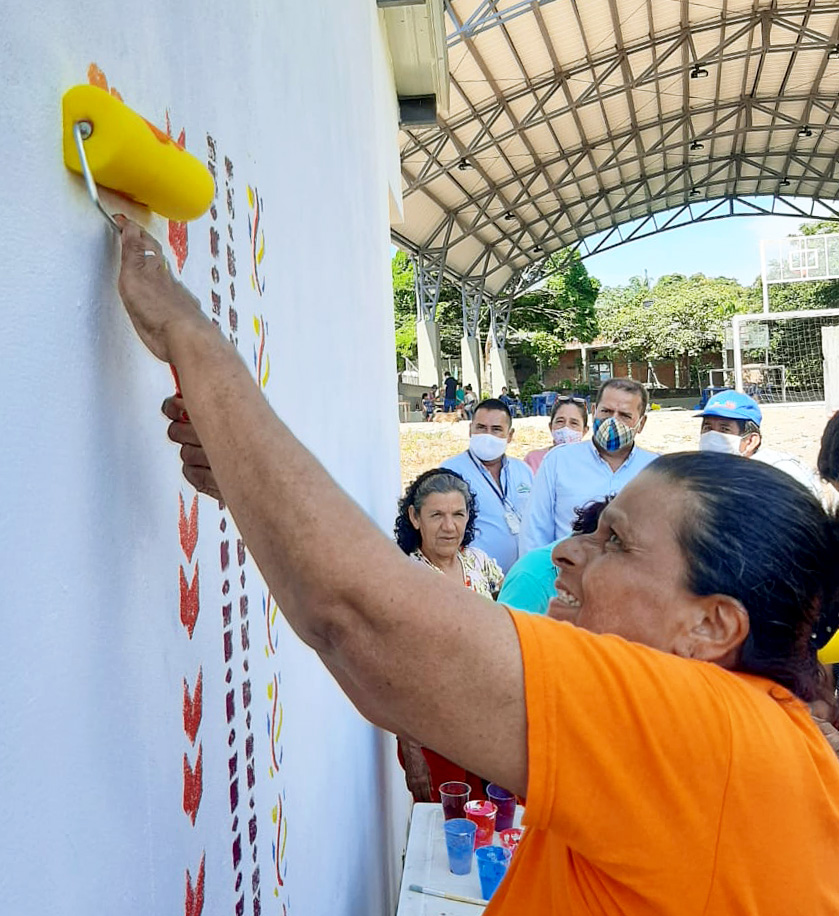 Casa Pintada
Rebuilding a sense of community and trust among neighbors can be a challenge, especially for those coping with the trauma of displacement and violence. Casa Pintada (meaning "painted house") is a community cohesion activity that aims to break down barriers by bringing people together to work towards a common, restorative goal – painting their homes.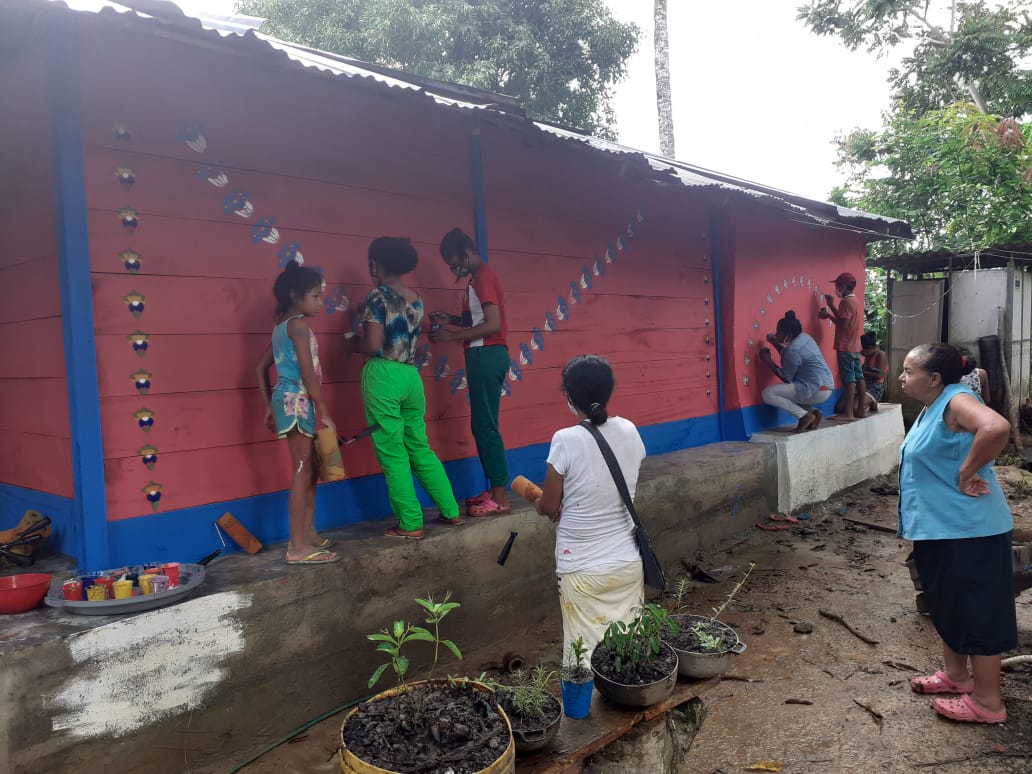 Families participate in groups to learn how to patch and paint their homes, choosing colors and patterns that symbolize hope, inspiration, or happiness. Then, the community works together to paint the homes, with neighbors helping each other and getting to know one another along the way. When the paint dries, new friendships have formed and the neighborhood feels more like home.