Tahseen
Improving WASH conditions and communal spaces in a displacement camp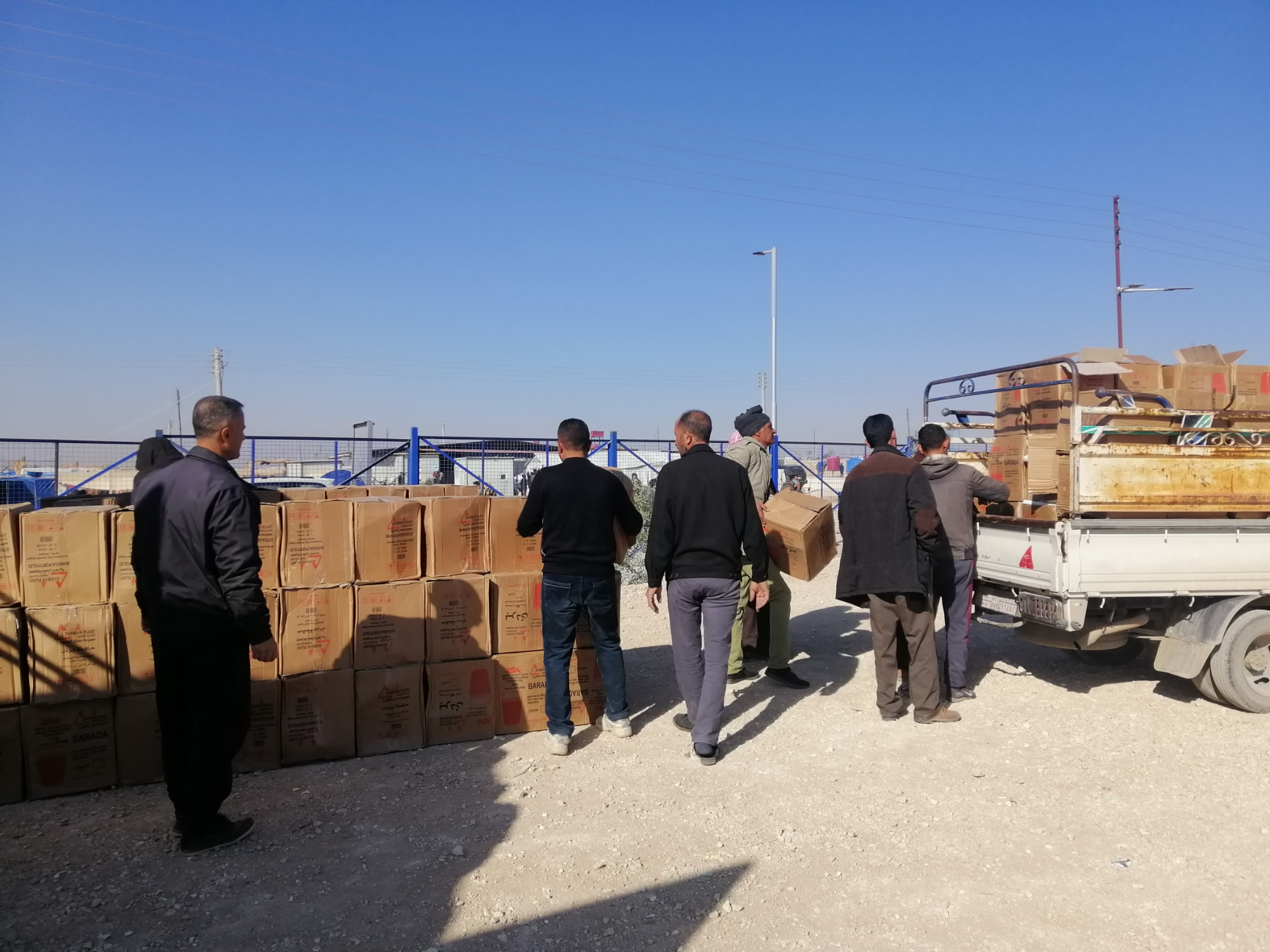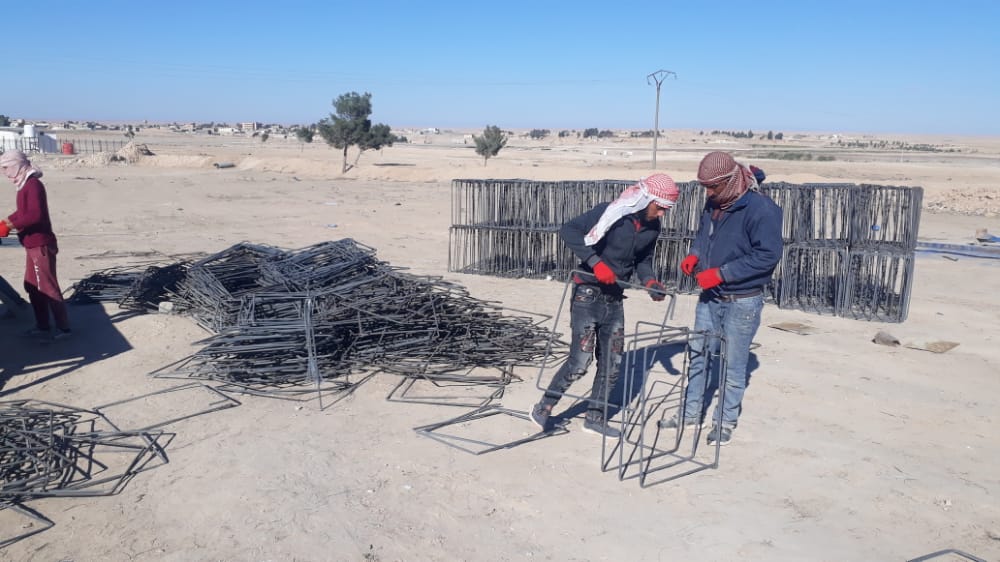 The Tahseen–meaning "improvement" in Arabic–Program supports essential water, sanitation, and hygiene (WASH) activities (including distribution of non-food items) and camp maintenance efforts in Al-Hol Camp in northeast Syria.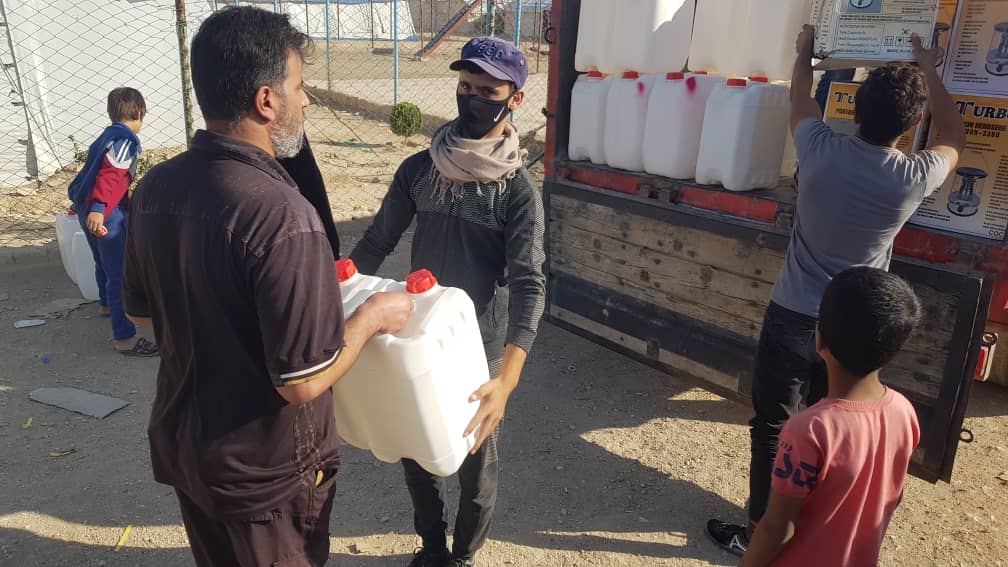 Increasing Water Access
Al-Hol Camp is the largest displacement camp in northeast Syria, housing more than 46,000 people. Like the rest of the region, Al-Hol is experiencing persistent water shortages. WASH partners, including Blumont, are working to identify alternative water sources. In the meantime, trucking remains the most expedient way to provide consistent access to water. We deliver safe water for drinking, cooking, and bathing to one Phase of the camp, working alongside other WASH service providers to meet resident needs.
Keeping Spaces Clean
In camps, residents often share public facilities. Our teams work with residents who take on different responsibilities within the community to foster ownership of the shared spaces. Cleaning supplies are distributed to support block efforts in ensuring that communal facilities are clean and safe to use.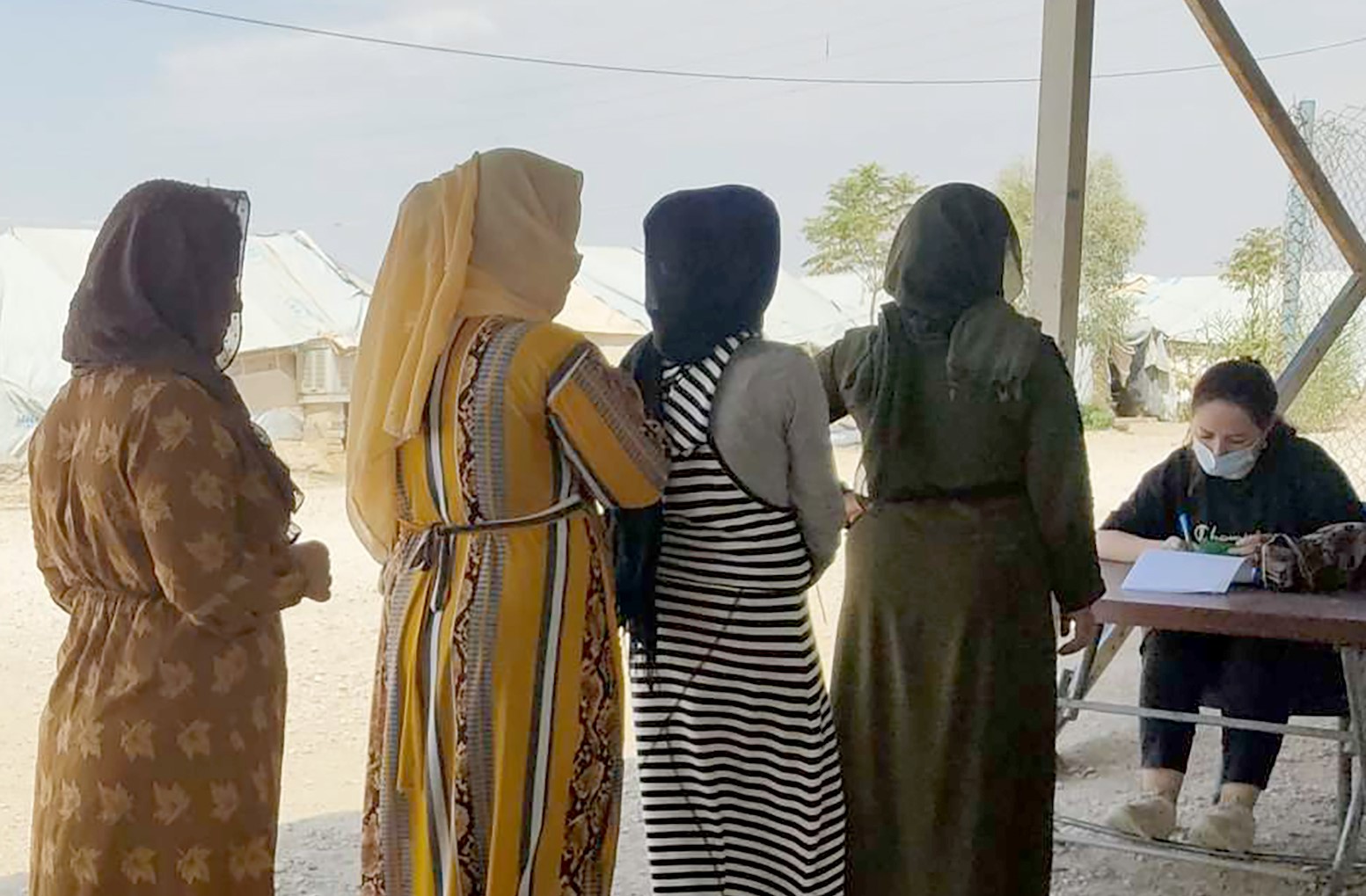 Ensuring Dignity and Meeting Essential Hygiene Needs
To support the most vulnerable populations, especially women, children, people with disabilities and the elderly, we distribute essential hygiene items. Paired with the distributions, we work with other actors in the camp to spread awareness of good hygiene practices and available resources, keeping in line with the SPHERE standards and WASH Working Group protocols.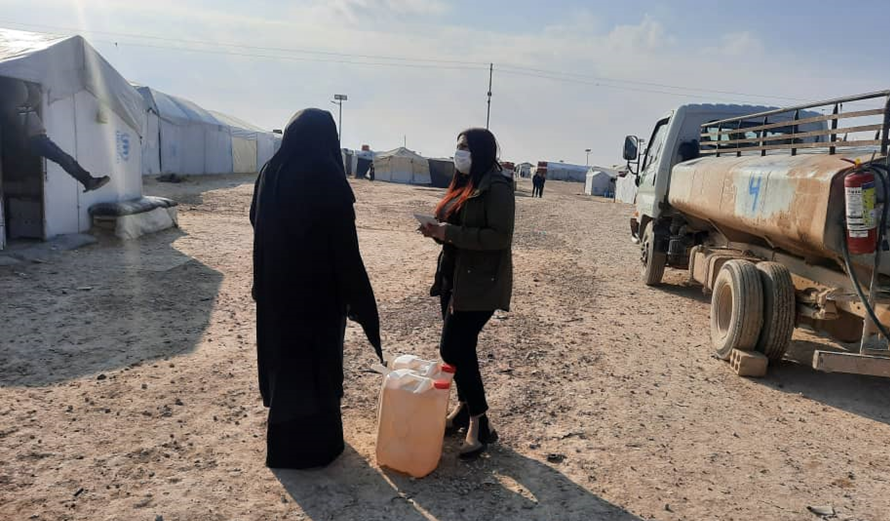 Improvements to Communal Spaces
In coordination with UNHCR and Al-Hol Camp Administration, our engineering teams installed approximately lighting poles around public facilities, such as latrines, during the first phase of the program. Providing light in these public areas intended to create a safer environment for camp residents, especially women and children, so they could feel more comfortable walking outside after dark. Teams also distributed cooking stoves, thermoses, and jerrycans for water to camp residents as they struggle to secure basic items on their own due to limited access to markets.