Agricultural Production and Rural Enterprise Support
Increasing yield and income for rural farmers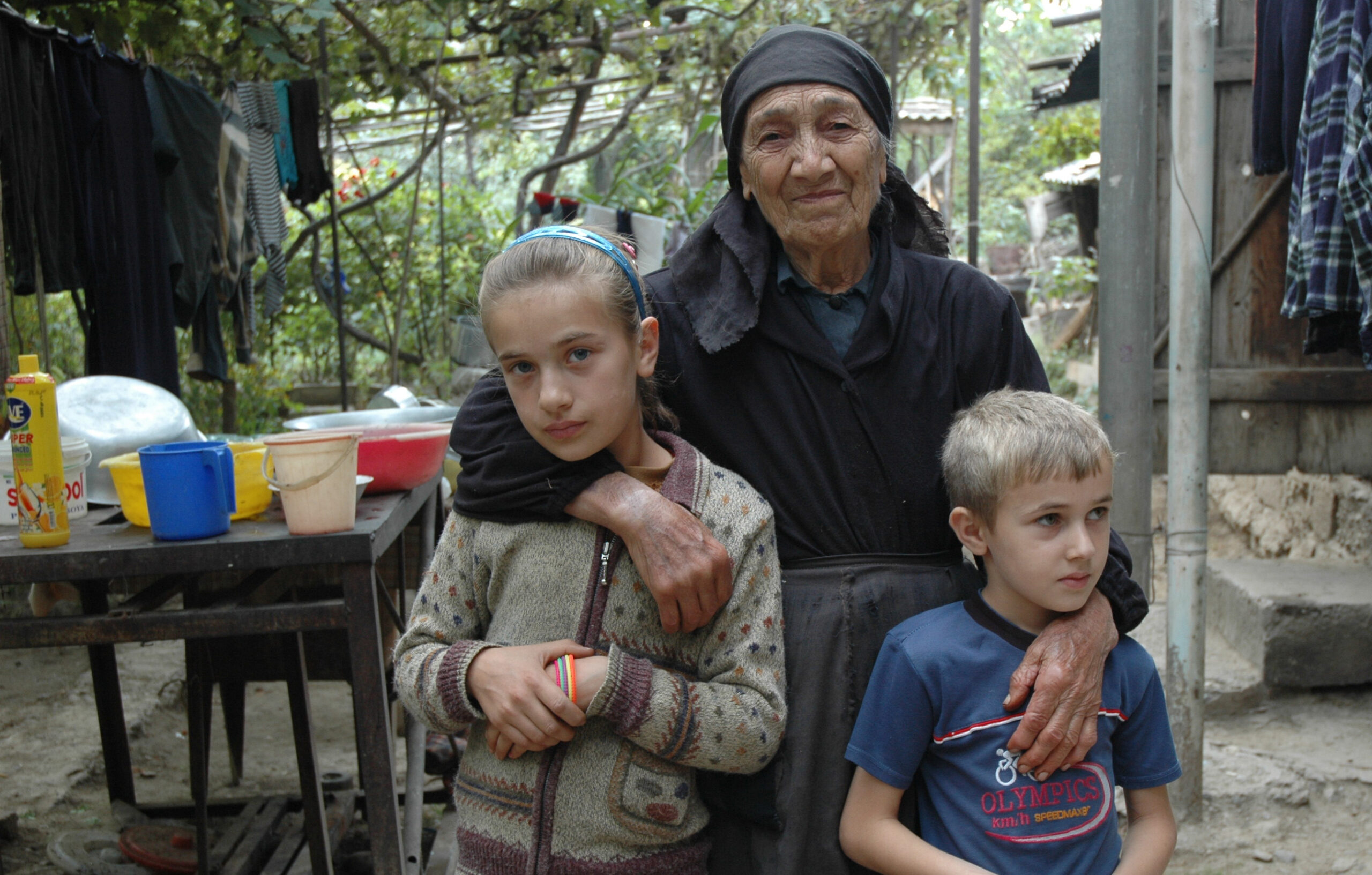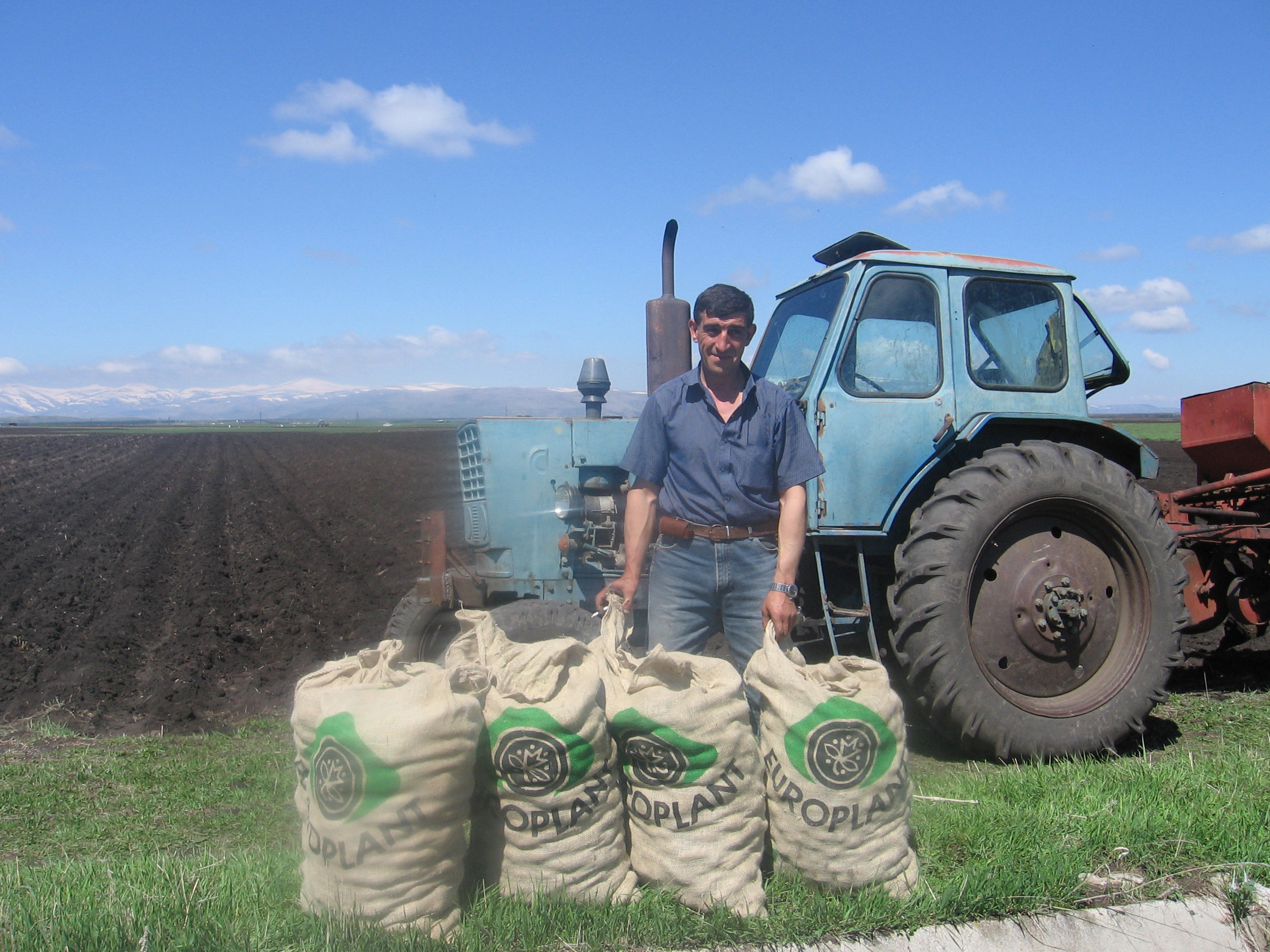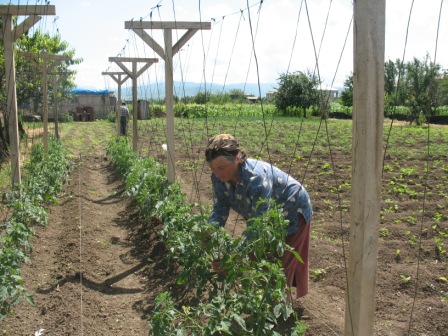 From 2006-2009, we worked with communities in Georgia to improve and expand the potato market. Through the Agricultural Production and Rural Enterprise Support program, we supplied small-scale farmers with quality-certified seed potatoes, provided training on production practices, developed a substitute import potato market, and established rural enterprise centers. Over the life of the project, activities reached 15,900 people directly, with an additional 60,000 benefitting indirectly.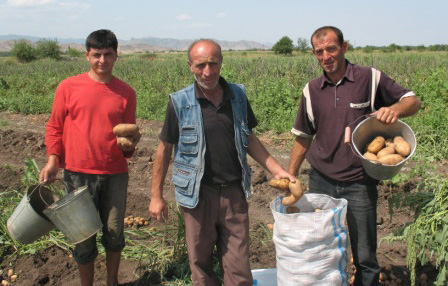 Improving Potato Farming
The U.S. Department of Agriculture provided 15,000 metric tons of hard red winter wheat for monetization in Georgia. Using proceeds from the sale, we procured high-quality seed potatoes for 9,500 local farmers. Our team worked with these farmers to provide training on improved agricultural practices to help them maximize the seed potatoes and increase yield.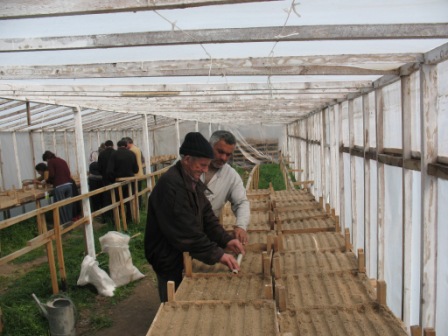 Strengthening Rural Entrepreneurship
We worked to accelerate private sector development by establishing two rural enterprise centers to serve as regional hubs for training, supplies, equipment, and farmer consultations. The centers, located in the Samtskhe-Javakheti and Kvemo Kartli regions, helped to establish connections with local entrepreneurs. Teams provided assistance to business start-ups and focused on increasing market access to local products.