Throughout more than two decades of work in communities facing crisis, change, and instability, Blumont employees have helped to build the foundation for recovery and new opportunities. Our teams—those who provide on-the-ground support delivering bread, installing water systems, facilitating support groups, and everything in between—make all the difference in the local communities we serve.
As a way to look back at 2019, Blumont held a global photo contest to capture the passion our teams have for their work. Read about the winners below.
Amjad: Building Futures with Positivity
Amjad has spent the past three and a half years working with Blumont to support and improve education for children in Pakistan. Whether working with media outlets, creating videos, writing stories, or working with USAID to highlight program accomplishments, Amjad uses his communications skills to show how Blumont is strengthening communities and making a difference.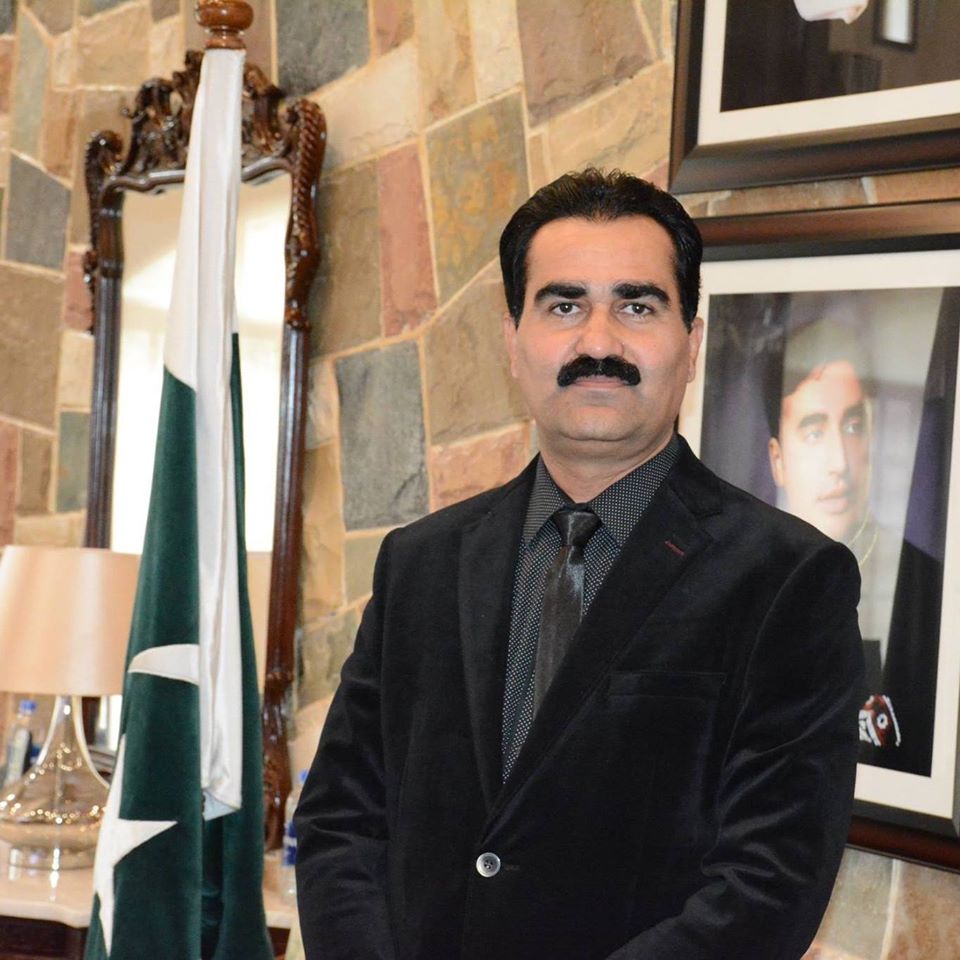 As Communications Manager on the USAID-funded Sindh Community Mobilization Program (CMP), Amjad says he loves all aspects of his job.
"I have always enjoyed working in communications," he said. "The more I connect with the people we assist, the more satisfying it is for me. So, I love what I do!"
For Amjad, the most important aspect of Blumont's work is bringing quality, accessible education to girls and boys across Sindh. If we provide opportunity, he says, every child can discover and develop their talents.
Amjad won Best Overall in Blumont's photo contest with "Modernizing Education in Sindh," which depicts one of the thousands of students CMP has reached. The girl, who attends the Government High School in Satobo, Khairpur District, represents the simple but important impact education has on children.
"You can see in her eyes how confident she is. The way she smiles, the way she displays her drawing skills, is a result of the conducive learning environment that the new schools are providing to the girls," Amjad said. "Surely this has a positive impact on these students."
Before Blumont and USAID's Sindh Basic Education Program teamed up to construct the Satobo school, many students had a hard time concentrating on their studies while faced with a lack of electricity, proper furniture, and drinking water. The Blumont team worked with the community to gather support for a new building and encouraged parents to send their children to school.
As the team works to coordinate the reform of education management, train teachers, strengthen and diversify school management committees, and engage communities in their children's education, they have sowed respect and positivity in Sindh's education sector.
Adnan: A Smile for Every Child and Family
Adnan has been with Blumont since July 2017, working with families and communities across Northeast Syria to improve food security and livelihoods. As an Agricultural Technician, Adnan is an expert in evaluating beneficiary needs, getting supplies, and training farmers with new tools and techniques.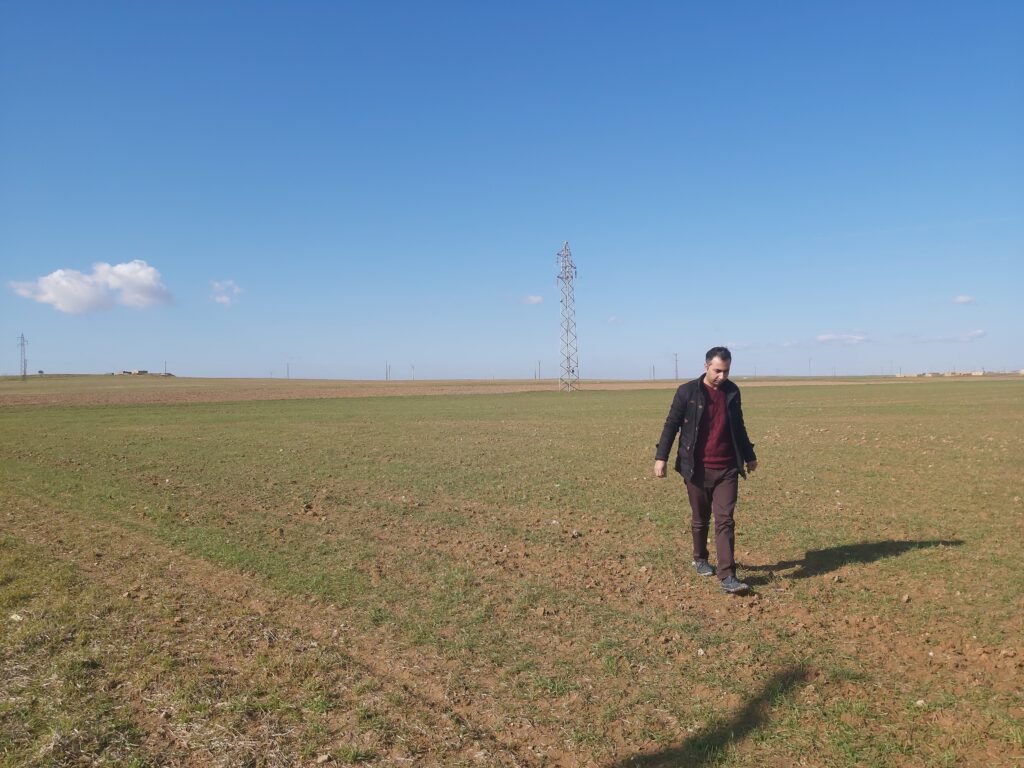 Aside from the technical aspects of installing drip irrigation systems, water tanks, and rainwater harvesting systems and teaching fertilizing, seed planting, and harvesting, Adnan's job begins and ends with a focus on humanitarian aid.
"I love my job," Adnan said. "And I love the humanitarian side—helping the needy families in my country."
He works on the USAID-funded Syria Emergency Food Security Program, which has helped deliver locally-procured flour to bakeries and free bread to displaced people in northeast Syria since 2014. A few years ago, the pilot Homestead Vegetable Gardens (HVG) project began helping families plant and harvest their own crops, contributing to food security and even providing additional income for families who grow enough surplus to sell.
Adnan won "Best Employee-in-Action" in Blumont's photo contest for his photo depicting one of many steps of the HVG project. "In Class" shows a training for a group of beneficiaries on how to grow home gardens to meet their families' nutritional needs. Such initiatives are focused on teaching new agricultural methods that confront the lack of resources caused by the crisis the country is going through.
The skills they learn, along with the tools Blumont provides, are key to long-lasting results.
"The positive changes I have seen in the communities where Blumont operates are putting a smile on the lips of children and beneficiaries, as well as providing the necessities of life," Adnan said, "It is like the saying, 'give someone a fish, they eat for a day. Teach them to fish, they eat for life.'"
Diccy: Inhaling Support, Exhaling Transformation
Diccy began working with Blumont as a psychologist in May 2019, helping victims of armed conflict cope with the violence many in Colombia have seen.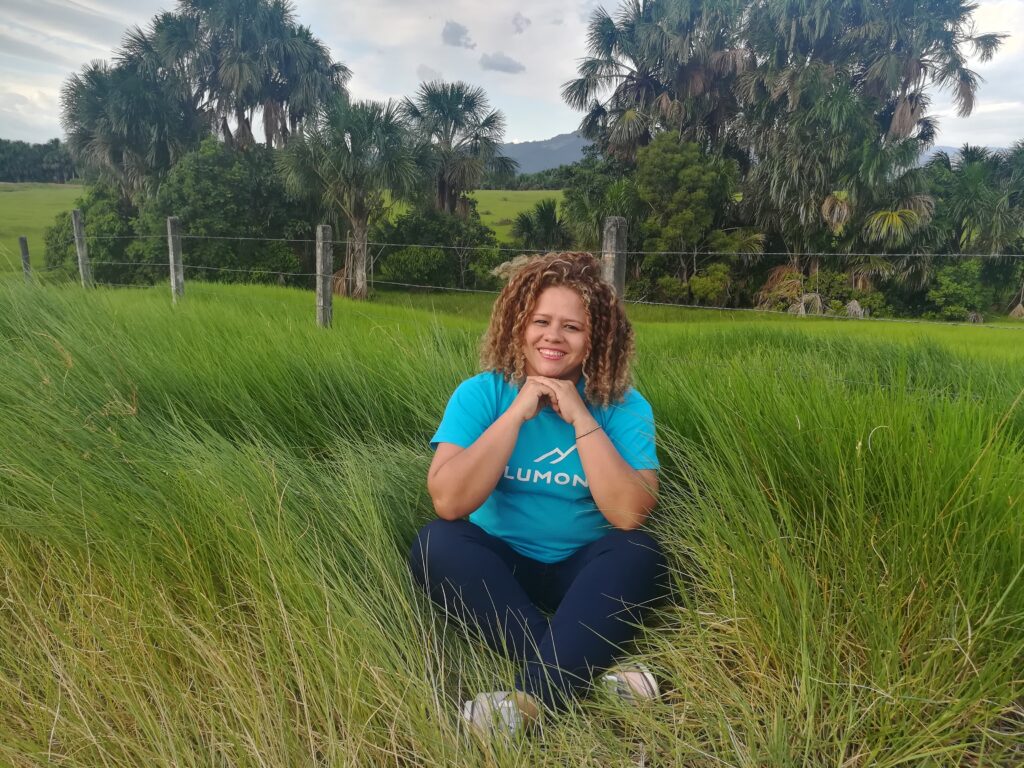 By promoting protection, self-care, strong emotional bonds, and stability for individuals, families, and communities, Diccy says she meets people where they are and begins their unique journey to recovery there.
"I am convinced that when we listen to families, communities, and victims of armed conflict, I can contribute to reconciliation and peacebuilding in my territory and country," Diccy said. "I feel that when a person trusts me as a professional and can talk about what they feel, putting in words their emotions, this relieves their suffering and makes them stronger to cope with displacement."
Diccy works on Blumont's PRM-funded Closing Emergency Assistance Gaps to Aid Displaced Populations in Colombia, or Closing Gaps, program. A large part of Diccy's work revolves around Mutual Support Groups, which allow victims to create spaces of trust and safety to explore their emotions and find recognition and resources to cope with their pain. Women, members of victim participation committees, LGBTI and ethnic communities, and others attend the groups.
Her depiction of one such support group won "Best Story" in Blumont's photo competition. The photo—"Weaving Conversations"—shows how a simple activity like creating wool bracelets can spark connection and understanding in people.
"Conversations and agreements were woven that showed each participant, from the bottom of their hearts, contributed to the group and intertwined as a symbol of union and mutual trust," Diccy said of her photo. "This activity generated greater empathy among participants … and allowed the sharing of experiences between the group."