Finding innovative ways to amplify moderate voices.
One aim of the Peace through Development II (PDev II) program in Chad, Niger and Burkina Faso is to decrease the risk of violent extremism (VE) by empowering youth as messengers of moderate, self-produced media. Through radio, print, mobile cinema and community theater, youth trained by PDev II are able to effectively deliver their messages to audiences throughout the region. In an attempt to explore other media outlets, Equal Access, a program partner, conducted a survey on current media activity. Some of their key findings are laid out in the infographic below.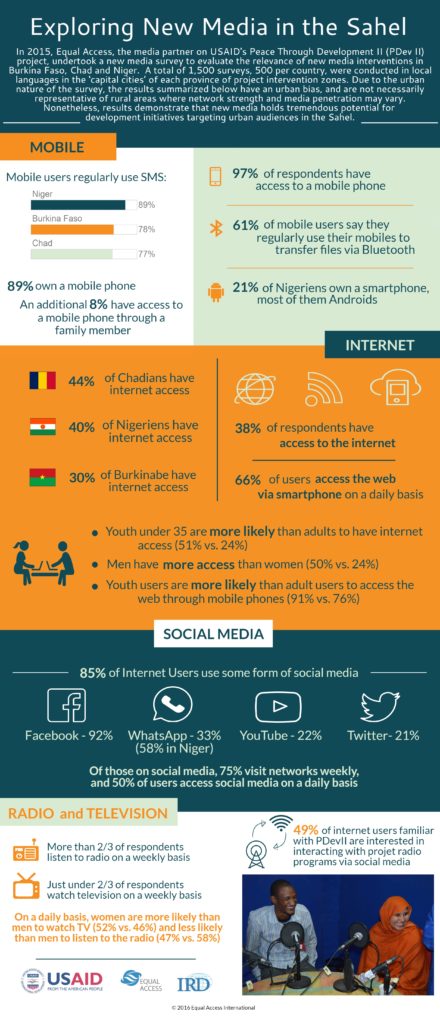 This information is being used to drive PDev II's current social media initiative with an aim of creating a sustainable community of youth leaders equipped with the knowledge and skills necessary to produce high-quality, sustainable social media platforms and content. Through training sessions, youth learn how to effectively create, operate and manage social media accounts. The program focuses most of its efforts on Facebook, the most popular social media platform in the implementation region, and aims to build regional networks of like-minded youth through locally and internationally managed pages. With support from youth messengers and program staff, this initiative extends the digital presence of PDev II and collects critical metrics leading to an improved understanding of the opportunities and limitations of social media in the program region.