"I was like a withered tree, but now I am like a blossoming tree after I got rid of the violence in my life."
Sexual and gender-based violence is a global problem, and for women who have been displaced or live in areas suffering from conflict and instability, it is yet another challenge that is all too familiar. Many suffer in silence, unaware of the resources available to help.
At the Roj Camp in northeast Syria, Blumont conducted a month-long campaign to raise awareness of the dangers of sexual and gender-based violence, offer support to survivors, and challenge the stigma that many feel. More than 200 women and girls attended sessions funded by the French Ministry of Europe and Foreign Affairs on how to recognize different types of violence and how to protect themselves.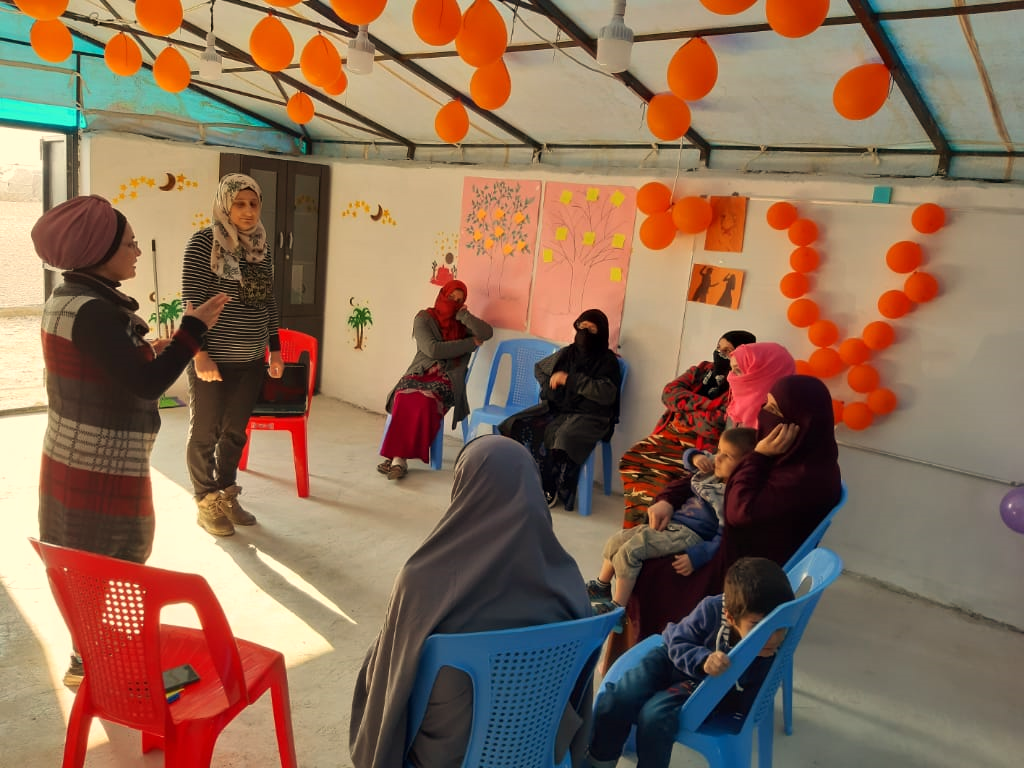 Twenty-year old Munira was one of the attendees. She arrived at Roj Camp after fleeing violence inside and outside her home in Ar-Raqqah City. As part of the campaign, she stood up and shared her story:
"When I was 17 years old, my parents prevented me from completing my studies and forced me to marry a man much older than myself. The age difference combined with the difficult living conditions during ISIS control of the city led my husband to become violent towards me, both physically and psychologically.
I endured for two years out of fear of the stigma that comes with being a divorced woman in our society. When I could not endure it any longer, I decided to leave him and go live a life free of violence with my children.
Prior to this campaign, I isolated myself in my tent to avoid hearing any negative conversations from the community about my past and the fact that I was divorced. When Blumont began this campaign, I decided to join. I saw it as an opportunity to finally relieve some of my pain."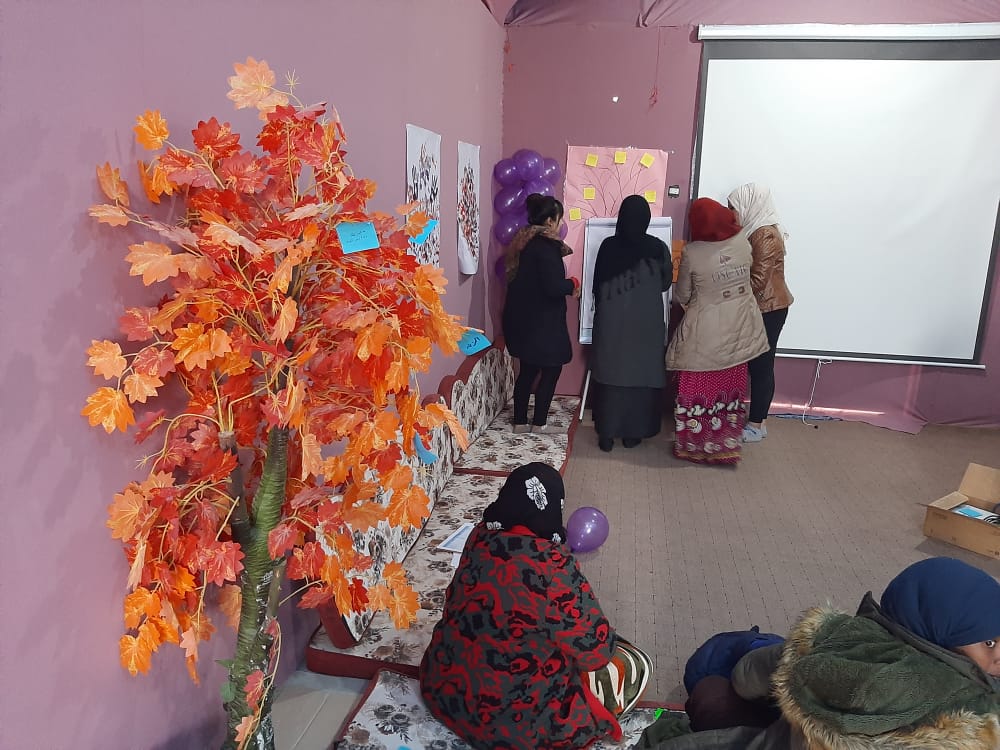 An activity called the "Tree of Life" encouraged participants to share words they associate with the negative effects of sexual and gender-based violence, posting them on a drawing of a withered tree. On a healthy tree, women and girls brainstormed ideas on how to overcome the stereotypes and stigma that too often affect survivors. Activities, discussions, and hearing brave stories like Munira's helped many women come forward to share their own experiences—and build a stronger connection to the supportive community around them.
"The activities held by the Blumont team helped me to release emotions that I held inside for so long, but they also helped inform these women and raise their awareness. After this campaign, I can see that my neighbors' perceptions of me have changed," Munira said. "I was like a withered tree but now I am like a blossoming tree after I got rid of the violence in my life."