Blumont, alongside representatives from the Government of Sindh (GOS) and USAID, marked the opening of a newly constructed school that will serve nearly 600 students in Karachi.
The event, which was held on February 3 and organized by Blumont's USAID-funded Sindh Community Mobilization Program (CMP), USAID's Program Management Implementation Unit, and GOS's School Education and Literacy Department, drew around 400 guests including education management organizations, civil society, students, parents, teachers, community members, and the media.
USAID-Pakistan Mission Director Julie A. Koenen emphasized the US Government's commitment toward improving education in Pakistan.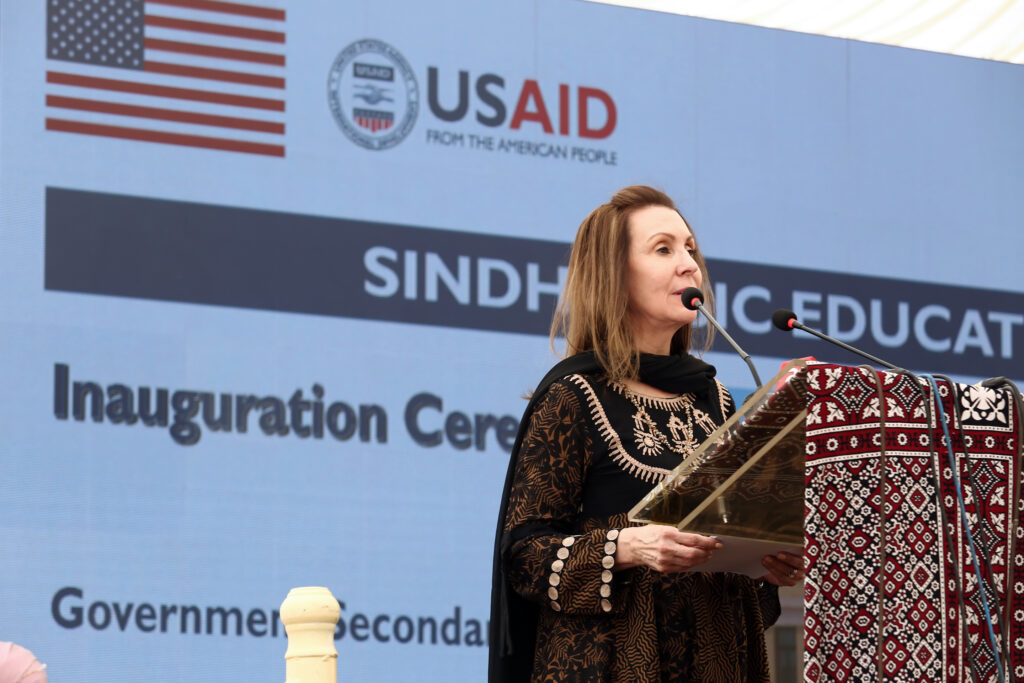 "I am very hopeful that, with the support of the US Government and through the effective leadership of GOS, the schools under the Sindh Basic Education Program will continue to provide improved quality of education and will enable students to attain their goals and pursue their dreams," Ms. Koenen said. "We are very pleased to see the progress the already constructed and handed-over schools are making and providing access to quality education to thousands of boys and girls."
The new school—a Government Secondary School in Yousuf Goth, Gadap Town in Karachi—is one of hundreds that have been built by USAID's Sindh Basic Education Program. The program aims to bring state-of-the-art facilities to children to improve education and encourage enrollment and is supported by CMP in mobilizing communities to advance educational efforts across Sindh.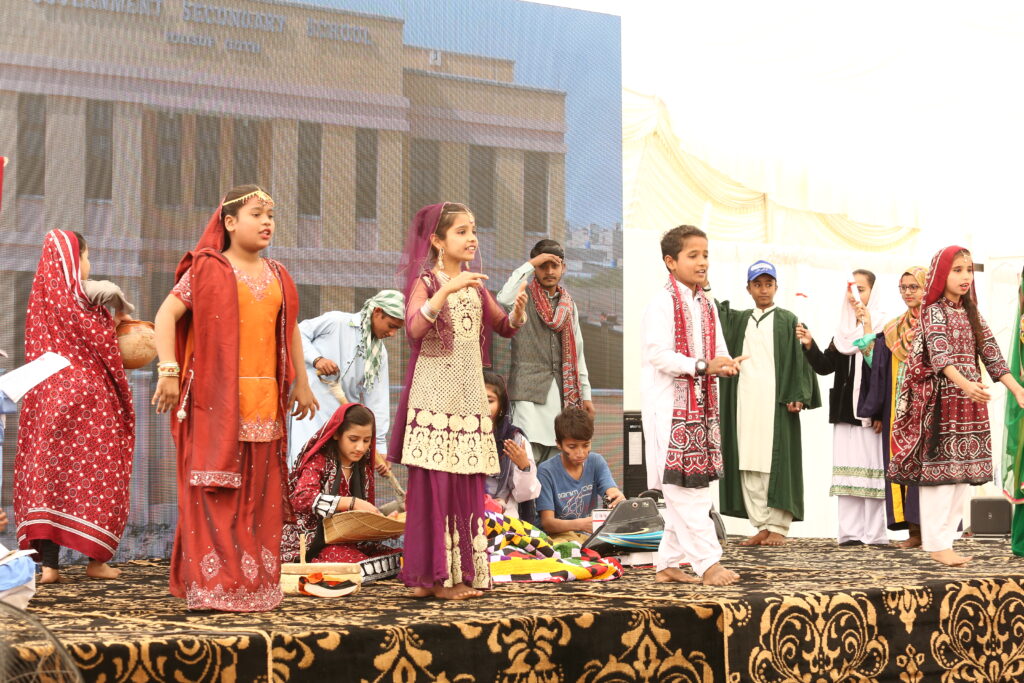 Ms. Koenen acknowledged the role school plays in sparking bright futures.
"I am sure that such a high standard school will enable students to achieve their dreams of becoming the leaders of the next generation," she said.
GOS Minister for Information, Labor, and Archives Saeed Ghani jointly inaugurated the school with Ms. Koenen. After unveiling the plaque and the ribbon cutting ceremony, the crowd heard from Head Teacher Sobho Laghari who welcomed the guests and thanked GOS and the US Government for their valuable investment in the education of their children.
In his concluding remarks, Mr. Ghani offered gratitude to the US Government, USAID, and the American people for their efforts and urged teachers to make full use of the quality facilities in the new school.
"When I was a child, I didn't have the opportunity to study in such a state-of-the-art school," Mr. Ghani said. "But you have got this opportunity, and I am sure that you all will make best use of it."
****
CMP is a USAID-funded program that supports the Government of Sindh's education reform and USAID's Sindh Basic Education Program. CMP improves school resources and encourages community support for educational reform in Sindh province while identifying and addressing primary barriers to access, particularly for female students.
RELATED READING:
Sindh Community Mobilization Program (CMP)
Students Speak Up for Educational Rights in Pakistan