The 8th Karachi Literature Festival held February 10-12 in Karachi, Pakistan, brought together authors, poets, journalists, historians, diplomats, activists, students and teachers to celebrate books, art and literature.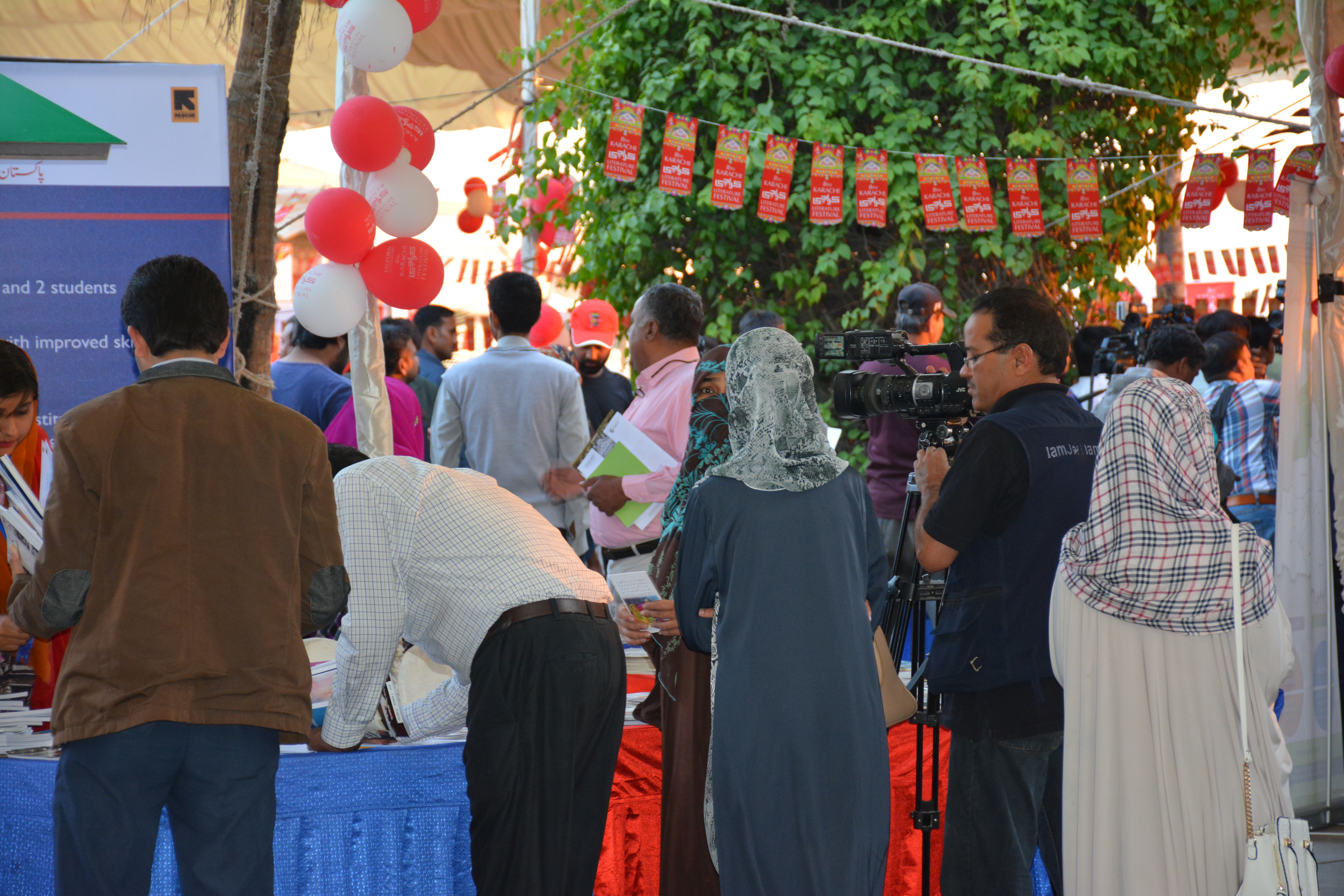 The festival, produced by Oxford University Press, featured nearly 200 speakers and performers from around the world. In addition to debates and discussions, there was also a book fair, book launches, book readings and signings, theater, film screenings, music, dance, puppetry, painting and singing.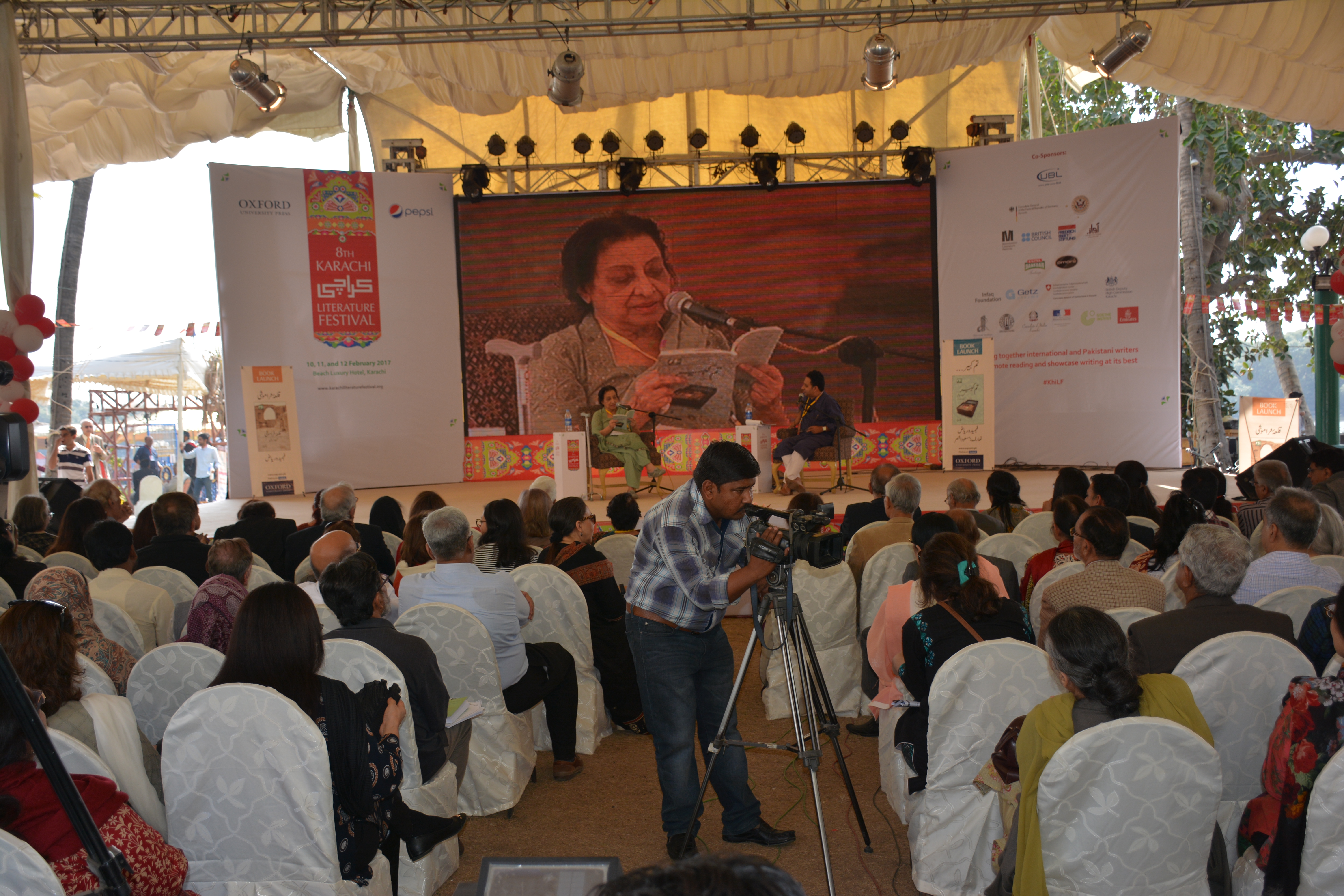 A booth for the Sindh Basic Education Program (SBEP), including the Community Mobilization Program (CMP) was showcased at the event. CMP increases access to education and resources in the Sindh province. In doing so it works towards increasing education indicators including literacy which, according to data from the Pakistan Social and Living Standards Measurement 2014-2015, is 56% overall.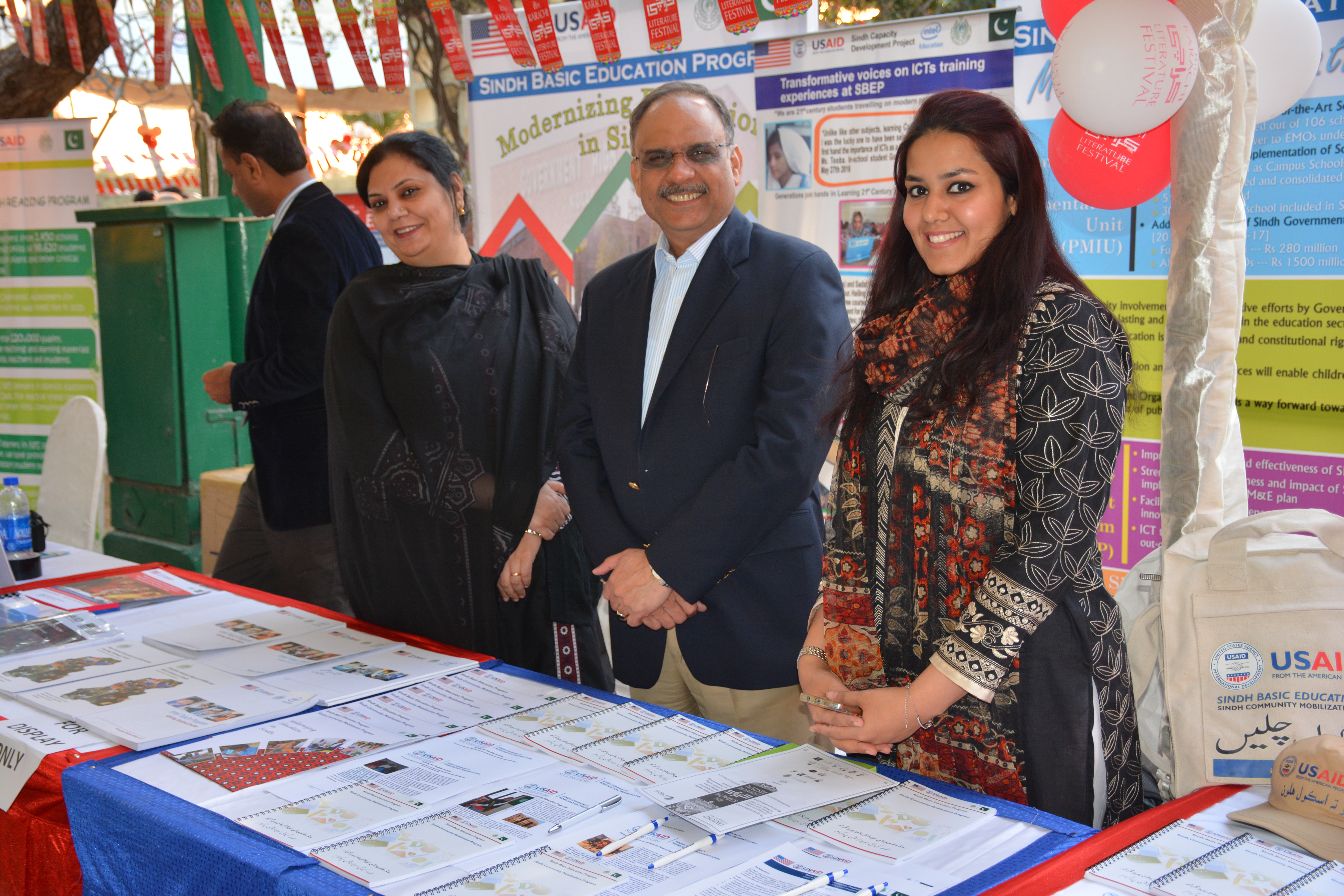 Visitors to the booth received a briefing about the overall SBEP program with CMP activities highlighted, as well as writing pads, pens, fact sheets and success stories.
Related Reading: