The Sindh Community Mobilization Program (CMP) in collaboration with its partner Aga Khan University (AKU) engaged school children from grades three to five in a poster drawing activity related to proper nutrition, hygiene and the environment. So far, the activity has been organized in 12 schools from six CMP target districts in Sindh Province.
The idea behind the activity was to reinforce good practices and engage students in identifying positive and negative behaviors. Moreover, the activity encouraged creativity in the drawing of posters that highlighted healthy practices and positive behavior change.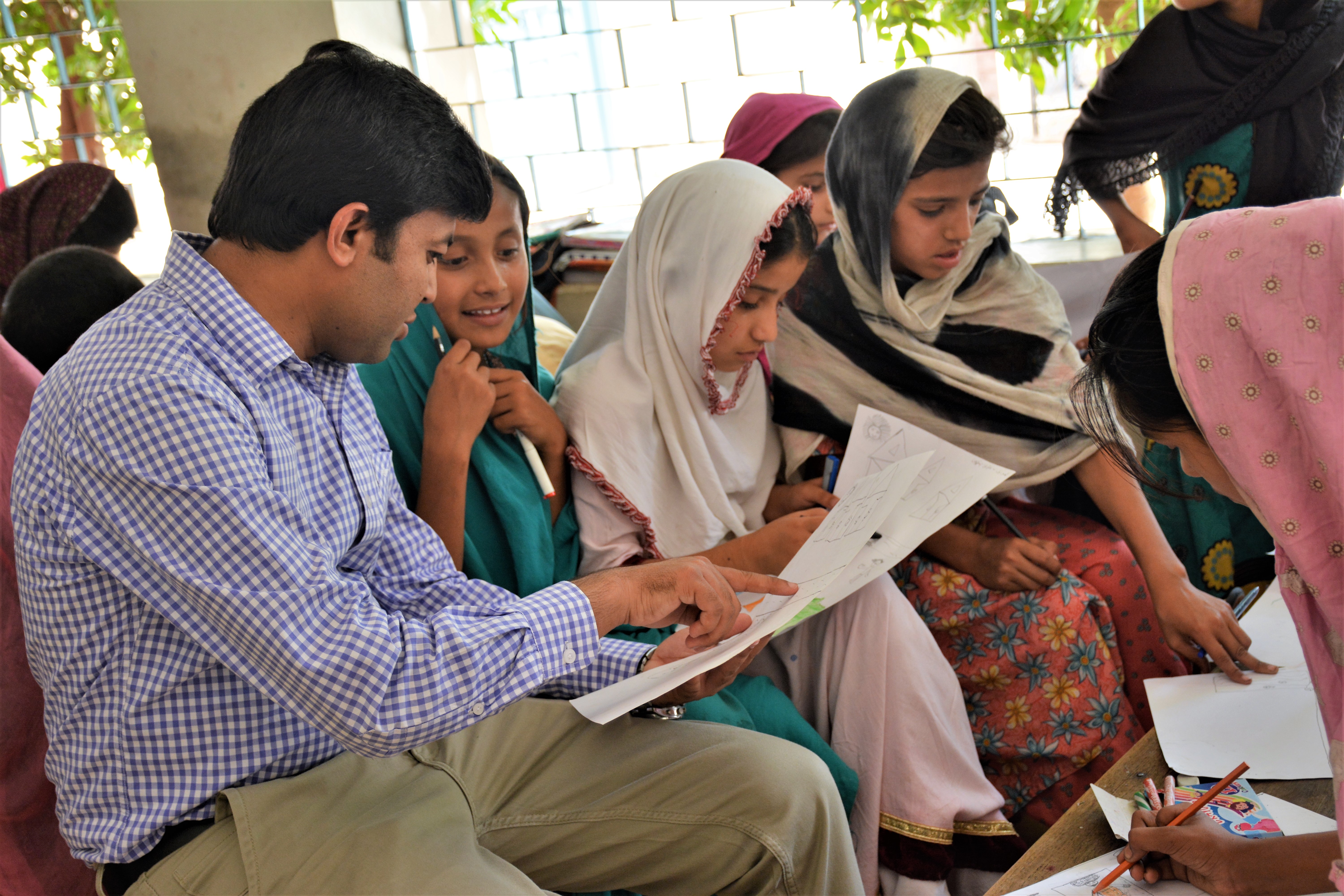 The activity in each school began with a presentation of the results of a knowledge, attitude and practices (KAP) survey conducted last October at the school. The survey recorded existing practices and approaches on health and hygiene by parents and students. During the presentation, students were applauded for their good practices and educated about the components of a healthy, balanced diet as well as good personal hygiene and environmental practices.
Following the presentation of KAP findings, students were divided into small groups and assigned a theme related to nutrition, hygiene or the environment and were asked to draw something relevant to that theme. The resulting posters depicted the students' understanding of good nutrition and hygiene practices and a clean, healthy living environment. At the end of the activity, the students who drew the best posters were awarded colored pencils to encourage future creativity.
As a result of this initiative, visible change has been observed in students' attitudes and behaviors, especially in their eating habits. Students have started to arriving at school with full stomachs, bringing lunch from home and avoiding street and junk food. They have also regularly started washing their hands after using the bathroom and before and after eating.
The drawings from this activity and their messages will be transformed into larger posters and displayed in schools and communities to further increase awareness of nutrition, hygiene and environmental best practices.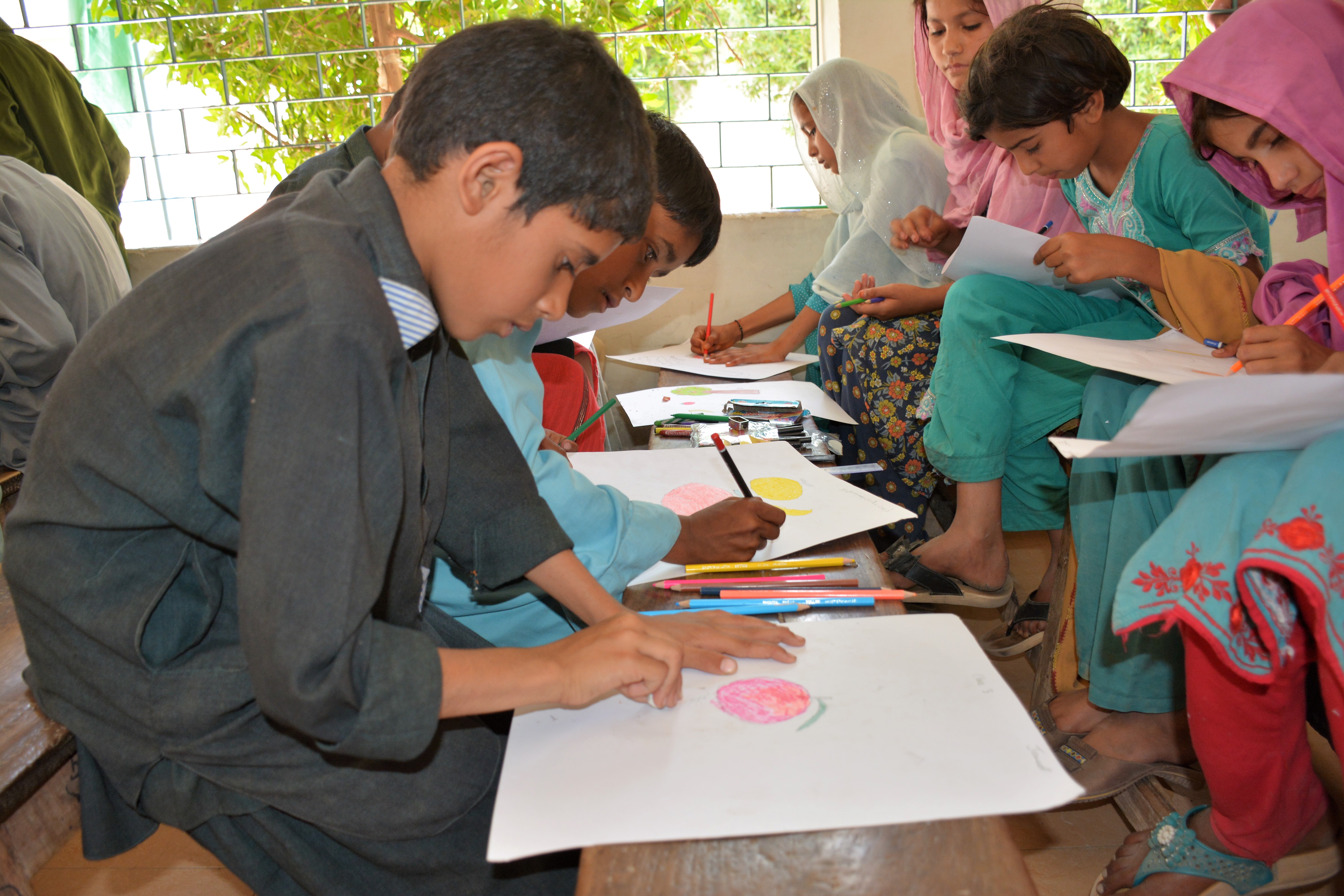 RELATED READING:
Sindh Community Mobilization Program
A Celebration for Health and Cleanliness at Wagan Government Girls School